Celebrate National Dairy Month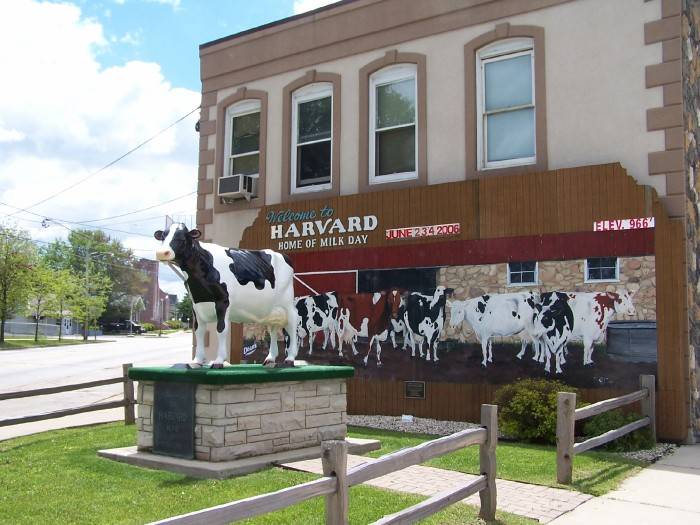 At Berlin Packaging, we don't just sell dairy containers, we are dairy enthusiasts! So we are celebrating National Dairy Month – and we're not the only ones! The tradition started in 1937 as National Milk Month to promote milk sales by encouraging the public to drink more milk, and it didn't take long for the rest of the dairy community to request an invitation to the party. Soon, National Milk Month became the National Dairy Month we know today. National Dairy Month highlights the important role that dairy products play in our lives and health.
Remember when your parents told you to drink your milk for healthy teeth and bones? Well, we're sure by now you have figured out that they were right. According to the National Dairy Council, dairy is a good source of essential nutrients that help support bone health, reduce your risk of cardiovascular disease and lower blood pressure in adults, and can help reduce the risk of Type 2 diabetes. For those 9 years and older, they recommend three daily servings of low-fat and fat-free dairy foods like milk, cheese and yogurt as part of a balanced diet. Today, there are a variety of choices including options for the lactose intolerant.
Now that the important part is out of the way, yes dairy is good for our health, but let's face it, that isn't the only cause for celebration. Dairy products are popular for the variety of ways that we can enjoy them. Whether it's milk with your cereal, cheese with your crackers, or yogurt with your fruit, there is a favorite dairy product for just about everyone. So, let's celebrate!
National Dairy Month Celebrations
HARVARD MILK DAYS
A short trip from our office in Lisle, IL brings us to Milk Days in Harvard, IL – the longest running hometown festival in the entire state! Milk Days began in 1942 when 3,000 people gathered in the streets to pay tribute to local dairy farmers. The popularity of Milk Days grew quickly, and within three short years the festival was drawing crowds of over 10,000. The tradition continues to evolve today, held on the Milky Way Park grounds, it draws crowds of over 30,000 and includes a parade, food, drinks and even rides for the kids. While the festival lasts only one weekend in June, the community's Milk Days heritage is on full display all year long with the town mascot, Harmilda. This fiberglass cow has been a fixture since 1966 and gets her name from Harvard Milk Days.
WISCONSIN DAIRY DAYS OF SUMMER
Found: Greetings from Wisconsin The Badger State, America's Dairyland, The Vacationer's Paradise.
In the Midwest, when you talk about dairy, you must mention the great state of Wisconsin. The state has been dubbed "The Dairy State," "America's Dairyland," and "The Cheese State!" Needless to say, National Dairy Month is well celebrated in the dairy capital of the USA with local celebrations that extend through the entire month of June. If you find yourself in Wisconsin, you won't be disappointed by the festivities…and don't forget to pick up some famous Wisconsin cheese while you're there.
If you live outside of the great Midwest and want to show your appreciation for all things dairy, you can find events across the country to celebrate your favorite dairy foods and beverages! So, raise your glass (or cone, if you prefer) in a toast to our local dairy producers. Cheers!
We will be celebrating National Dairy Month throughout the entire month of June with more blogs, Facebook posts and Tweets.