Custom Tooling & Mold Development

Building a new mold can lower your package costs, increase your capacity, decrease your transportation costs, and reduce your environmental footprint.
When you begin to think about your next packaging project, whether it's brand new or an upgrade, you may be surprised to learn that a custom tool or new mold may be your best packaging solution.
Why? A custom tool can provide many benefits. Here are 10 potential advantages of building a new mold.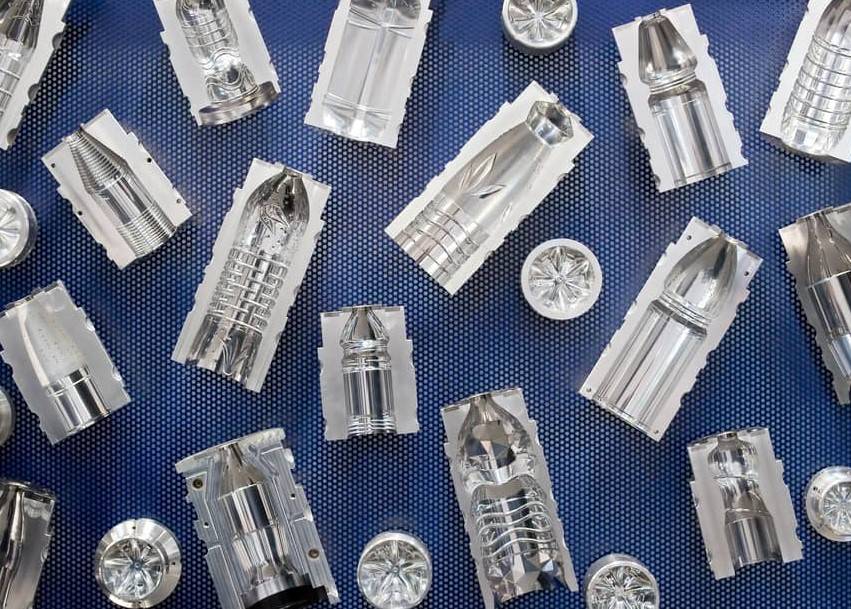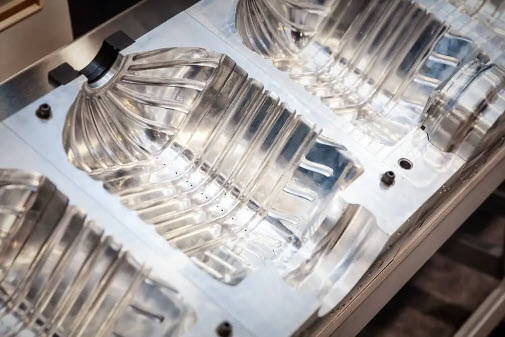 10 Benefits of Custom Tooling
Produces a unique package to meet your exact needs and specifications
Lowers your product cost
Increases your capacity/volume
Improves your manufacturing efficiencies
Differentiates your product in a crowded marketplace
Creates a competitive advantage through added functionality
Addresses a quality concern
Improves component performance (e.g., greater leak resistance for e-commerce)
Decreases your transportation costs
Reduces your environmental footprint
Molds In Action
To demonstrate how a new mold can deliver these benefits, let's take a look at some plausible scenarios:
Manufacturer A makes a 10-oz container that is a perfect fit for Customer A but the manufacturer cannot produce it in the quantities needed. There are no suitable stock options. If it's not proprietary, a new mold can be duplicated with Manufacturer B.
When seeking to increase production output and support further growth, a new mold with increased cavitation is an excellent option.
If a packaging component is being sourced from a country or region with a tariff or tax penalty, a custom tool enables you to relocate operations to a more favorable geographic site or more efficient supply chain.
Finding a manufacturer closer to the brand owner or copacker decreases transport fuel usage and costs and reduces the product's carbon footprint through fewer freight miles.
A new mold can produce a lighter weight packaging component, which can lower material and product costs.
A custom tool can create an exclusive package structure that will stand out on the shelf. It can also provide unique functionalities. Here is an example below of a first-of-its-kind exterior house washing product that was produced using custom tools.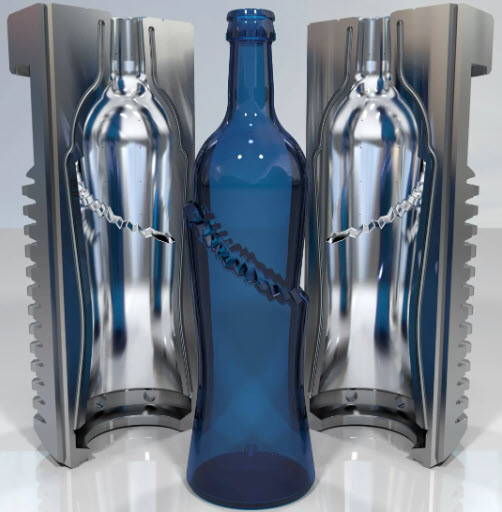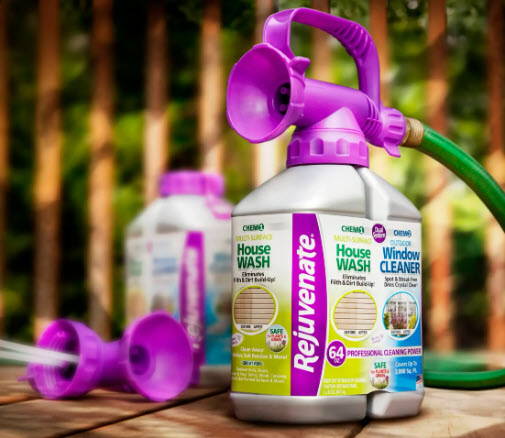 Case Study: Household Care
Having worked together for nearly a decade, For Life Products turned again to Berlin Packaging's Studio One Eleven product development team to create a unique packaging system for exterior house cleaning.
For Life's Rejuvenate Dual System Outdoor House Wash and Window Cleaner represents a revolutionary leap in the home cleaning space. For the product's patented sprayer with handle, Studio One Eleven engineered a custom tool to meet the closure's performance requirements. Another new mold was developed to produce the 64-oz bottle with two separate chambers — each having an opening.
United by a single-threaded closure, the twin orifice HDPE bottle holds house wash formula in one chamber and window wash formula in another. Switching between the two formulas is as easy as rotating the sprayer nozzle on the specially-made patented sprayer and handle. No hose reconnections are required.
To ensure product protection and integrity in e-commerce applications, the system ships with a specially designed plug and threaded closure. From conceptual development to fulfillment, the development and custom tooling teams worked closely with our manufacturing partners to achieve groundbreaking blow-molding and flow dynamics outcomes.
Myth No. 1: Custom tooling is too expensive
Some brand owners may prematurely dismiss a custom tool because they perceive it as too costly or too much work. But that may not be the case. While there are upfront costs to build a mold, the total costs of a new package may be less in the long run. In addition, some packaging manufacturers will help fund the cost of the mold in exchange for the business.


Myth No. 2: Unit tools are unnecessary
Some customers may question the necessity of a pre-production or unit tool. While at first glance this seems to add costs and lengthen the project timeline, the unit tool enables faster verification of the design and process and validates how the packaging component performs in the real world — from molding and filling to shipping and all the way to the consumer's hands. Plus, in general, it helps to uncover potential problems, which can be addressed much cheaper and quicker in the unit tool than the production tool.
Myth No. 3: Molds cannot be moved from one manufacturer to another
Although a tool can be transferred from one molder to another, it may not be a simple change. Along with having the appropriate machine to run the tool, the new manufacturer may need to adopt different ancillary equipment like runners and cooling systems for the tool. Plus, there is always a learning curve with a new tool — which might have been designed and built with a different molding machine in mind.


Myth No. 4: Adding post-consumer recycled (PCR) content to virgin resin will require a new mold
While switching plastic grades (from a co- to a homo-polymer and adding PCR) generally only requires an adjustment of the molding parameters and not a new mold, switching plastic materials (e.g., from PP to HDPE) usually will require a completely new tool due to differences in shrinkage of the polymers.



Berlin Know-how and Capabilities
To assist you every step of the way, Berlin Packaging has a dedicated Custom Tooling team that manages mold development from concept through production and commercialization. We oversee project scope, documentation, drawings, design, specifications, quality assurance, timelines, supplier selection, recordkeeping, and component review.
Annually, the team produces more than 300 custom tools and is working on more than 70 mold development projects at any given time. We work with traditional materials — plastic, glass, aluminum, and steel — and newer materials like PCR resins, ocean-bound plastics, and bio-based resins.
Our mold development projects span numerous industries and markets, such as food, beverage, personal care, automotive, pharmaceuticals, household care, industrial chemicals, pet care, nutraceuticals, paint, and cannabis. Recently, we have seen an uptick in custom tooling for food, beverages, and spirits packaging as consumers have increased homemade meal preparation and home entertaining due to the pandemic.
Combined, the team has several decades of experience with various molding processes, including extrusion blow molding, injection blow molding, injection molding, glass molding (Type I and Type III), metal forming, and thermoforming.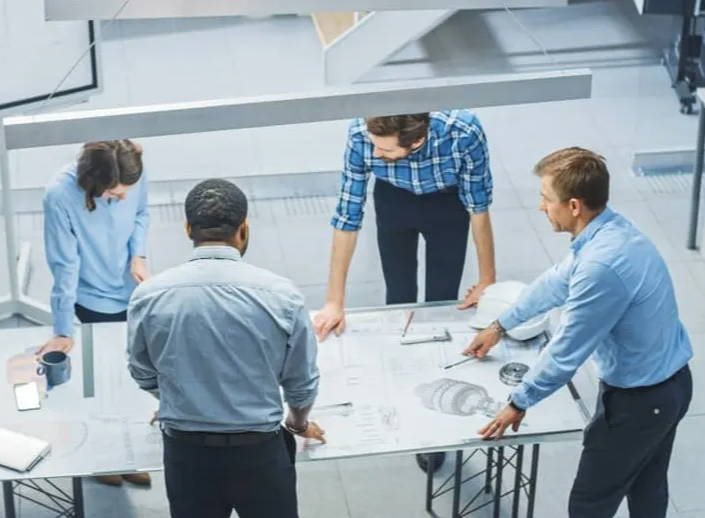 To learn how our Custom Tooling Team and Studio One Eleven can tackle your next mold building project, request a packaging consultation today.