By: Berlin Packaging Specialist
Date: October 20, 2019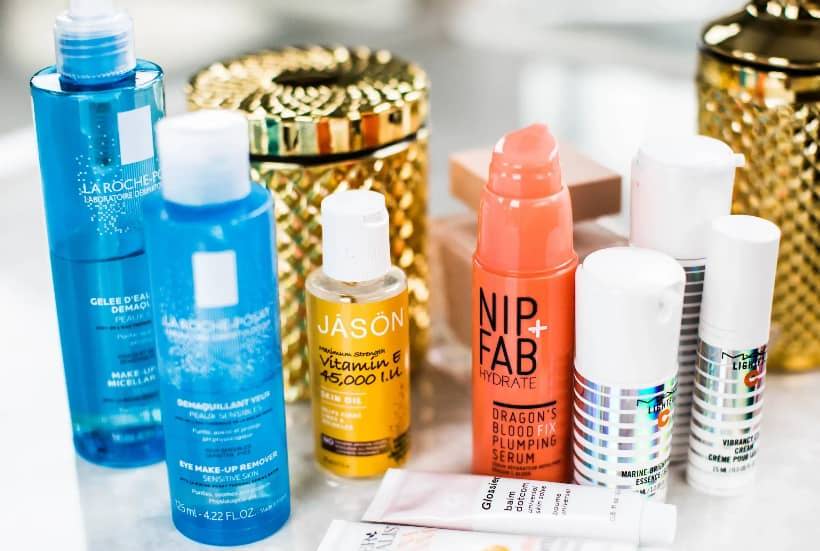 Get the Total Package from One Source
This technique provides a deep, rich, velvety look and a soft silky feel to the surface of the glass. The result of the process is very subtle and elegant.
Coatings
Metalizing/Spray:
Metalizing is applying a metal finish to glass or plastic bottles, jars and other glass pieces for skincare and fragrance products. Vacuum metalizing involves heating the coating metal to a boiling point in a vacuum chamber. The condensation deposits the metal onto the substrate's surface. The final coating provides a shade of color and a protective layer for the metal. Spray Coating is applying an organic, ceramic, translucent, opaque or frosted finish.
Coating/Lacquering:
Creates an extra shiny finish. Often seen on perfume bottles.
Plastic Coating:
In the plastic coating process, the bottle or container is dipped in a PVC coating. Can be transparent to opaque, including metallic, pearlescent, fluorescent, glossy, matte and frosted textures. In the event of breakage, the coating will contain the glass fragments and provide safety during handling, filling and shipping. Typically used for aerosol/safety containers, perfume, pharmaceutical and cosmetic products.
Like hot foil & ink stamping, heat transferring is a dry printing process. Decals or transfers are made on multi-color silk screen or gravure machines. The images are printed on a clear carrier and rolled onto a fiber core. This roll is then mounted onto a hot stamping machine which is equipped with an attachment that enables the machine to sense a special mark on the image carrier and position the image over the part. It is then trapped under a heated die as in the hot stamp process and transferred onto the part. Multi-color images can be placed on a part in one pass, reducing the labor cost associated with multi-color printing. Because of the cost associated with making the transfers, this process is usually reserved for higher volume applications.
In-Mold Label printing works well with four color process images and continuous fades. Up to two spot colors may also be used, and metallic inks are available. The label is placed into the mold cavity and is permanently adhered to the part when the resin fills the mold. These labels cannot be removed, are highly scratch resistant and can be applied to any color container or lid.
Also called tampography, pad printing, is a process that can transfer a 2-D image onto a 3-D object. This is accomplished using an indirect offset printing process that involves an image being transferred from the cliche via a silicone pad onto a substrate. Pad printing is used for printing on otherwise difficult to print on products in many industries including medical and automotive. It can also be used to deposit functional materials such as conductive inks, adhesives, dyes and lubricants.
Shrink sleeves are successful in a wide range of markets largely due to their aesthetic appeal and functional versatility. The labels are digitally printed on a flexible shrink film that reduces in size through the application of heat. Shrink sleeves are normally glossy, but can also be matte or textured. High-definition graphics are available in metallic and thermochromatic inks. Once the film shrinks, it conforms tightly to the shape of the container or product, creating a sleek label and product package.
Advantages:
360 degree display of artwork and text.
Shrink sleeves work well for products that have shapes which do not allow for printing.
Impressive graphics and point of purchase appeal.
Packaging solutions for complex container shapes.
Tamper evident safety feature for food and pharmaceutical products.
Multiple products can be packaged together for promotions.
Often found on EU Nutraceutical and Pharmaceutical labels, braille labels can be produced to comply with a variety of European Union requirements and international standards.
Flexographic, or flexo, printing is used for laminate tubes and some pressure sensitive labels. Flexo printing is fast and consistent and the print quality is high, allowing for detailed graphics.
Glue applied labels do not have an adhesive layer. To adhere it to a container, glue is applied to the label or container during the decorating process. Cold or hot glue adhesive can be used. Glue applied labels, also known as Cut and Stack labels, are versatile and compatible with high speed labeling machines.
Hang tags are paperboard die-cut tag labels that can hang from the neck of a bottle. Hang tags are versatile and can be added after production or at point-of-sale.
A dry printing method of lithography in which pre-dried ink or foils are transferred to a surface at high temperatures. Widely used on plastic and paper.
Indirect Flexographic Printing
Indirect Flexo (IDF) is a process that prints photographic images using true CMYK separations, plus three additional ink colors, if needed. Each color is transferred from the flexo plate to a blanket before it is printed on the container. It then dries and continues the process with each color to create a photographic image.
Lithography is the process of printing from a plane surface (such as a smooth stone or metal plate) on which the image to be printed is ink-receptive and the blank area ink repellent.
The dry offset printing process provides the most efficient method for high-speed, large volume printing of multi-colored line copy, half-tones and full process art on preformed plastic parts. Used primarily to print on products such as tapered cups, tubs, pails, tubes, jars, lids and closures.
Pressure Sensitive Labeling
Pressure Sensitive Labeling is the application of a pre-printed adhesive graphic label. Labels are produced on rolls and an adhesive is applied to the back of the label. The label roll is then mounted on a machine that applies the label. This process is a common and cost-effective method in the decoration industry.
Screen Printing is the process of using a squeegee to force ink through a mesh-based stencil/screen to apply ink onto a substrate, like bottles or jars. One color is printed at a time, so to produce a multi-colored image or design, several screens are used. Screen printing is also known as silk-screen, screen, serigraphy and serigraph printing.
Organic:
Non-toxic, water based inks. Washable without fading or releasing toxic fumes, but can only be used on light colors. Can be scraped off and does not handle well with sugar based liquids.
Ceramic:
Application of imagery, pattern or text to the surface of flat glass. Ceramic frit based inks are fired or tempered to fuse the inks with the glass. A successful firing of the glass and ceramic ink will result in a bubble-free layer of constant thickness and homogeneous pigment dispersion within the glass. Reacts well with sugar based liquid, does not scratch, and diffuses light. Cannot be used on plastic or metal.
Palladium:
Most commonly used for high-end products such as cosmetics or spirits. Palladium is a precious metal that can be used to decorate bottles similar to more commonly used gold and silver. Palladium screen printing has a matte-like finish.