By: Berlin Packaging Specialist
Date: October 28, 2019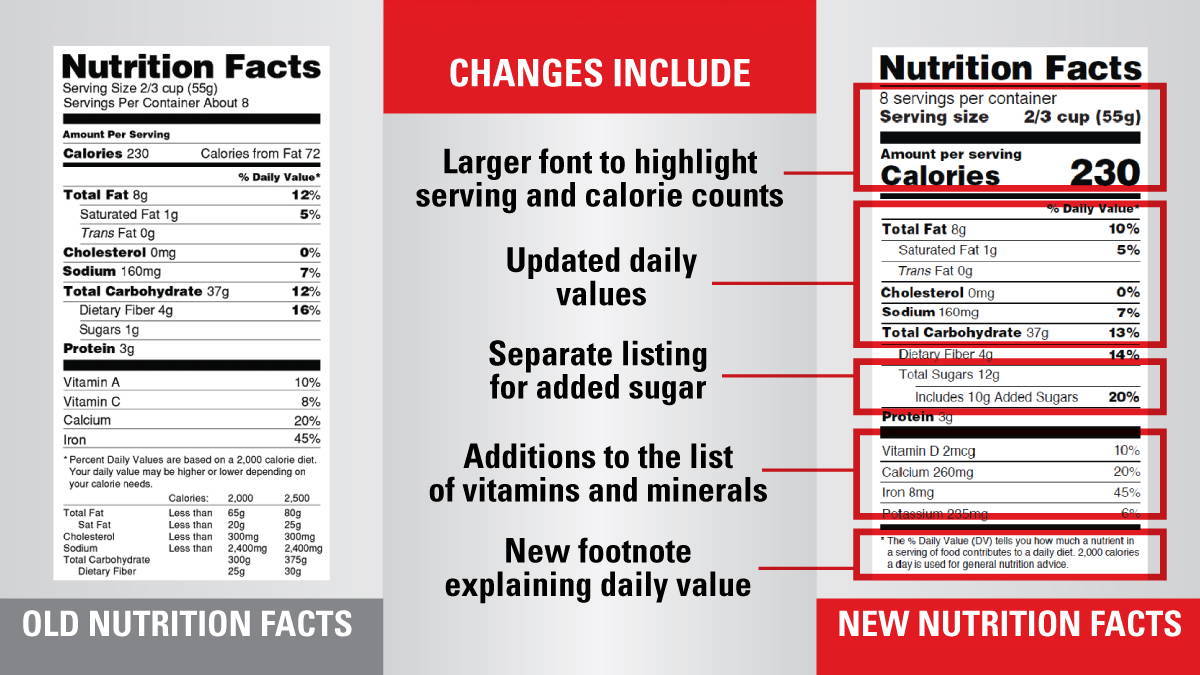 On September 26, the Food and Drug Administration (FDA) proposed to extend the compliance dates for the revisions to the Nutrition Facts Labels rules by "approximately 1.5 years" from the original compliance date of July 26, 2018. The proposed extensions are:
January 1, 2020 for manufacturers with $10 million or more in annual food sales, and
January 2, 2021 for manufacturers with less than $10 million in annual food sales.
According to the FDA, it believes additional time would help ensure that all manufacturers covered by the final rules have guidance from the FDA about "certain technical questions" the FDA received after publication of the final rules.
The announcement did not provide an update concerning the outstanding questions about dietary fiber. However, the FDA acknowledged that it still needs to provide final guidance, presumably on the definition of dietary fiber and calculating added sugars, among other matters.
The FDA's goal is to complete its rulemaking as quickly as possible. The announcement was published in the October 2, 2017, Federal Register. Thereafter, the FDA will accept comments for 30 days, but only in response to the proposed extensions of the compliance dates.
A copy of the FDA's announcement can be found here: FDA Announcement.
The FDA first announced the new rules for nutrition labels for packaged foods on May 20, 2016. According to the FDA, the rules reflect updated scientific information about the link between diet and chronic diseases and are aimed at helping consumers make more informed choices. Nutrition labels were first required over 20 years ago, and the rules are the first major revisions to the labels since that time.
For additional information about the proposed rule changes, click here.
Written by Robert Goldberg
General Counsel, Berlin Packaging L.L.C.
As Berlin Packaging's General Counsel, Rob authored this article as a service to Berlin's customers for educational purposes only. It should not be construed or relied on as legal advice or to create a lawyer-client relationship.