We Help Brands Win
New custom structures and updated branding helped propel Meguiar's automotive products from 5th to 1st in trigger-sprayer products category.
Stand Out in Traffic
Beep beep. Make way for a leading supplier of packaging to the automotive sector. From complex injection molded components to plastic blow molding to flexible spouts, we offer a wealth of experience.
In a market full of competition where speed to market is essential, we will help your company win the race. Consumers want solutions that are both attractive and practical, and we can help you develop innovative and unique packaging that makes your products to shine.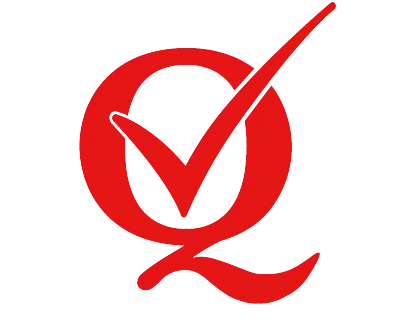 A Strong Foundation in Quality and Functionality
As a result of the unique manufacturing requirements within the automotive sector, it is important to partner with suppliers that have a sound foundation in quality and a solid understanding of your product landscape.
We recognize the importance of chemical compatibility and will help you select a package that has the correct level of toughness and durability to stand up to rough transport, varying environments, and potentially long periods on the shelf.
Everest Motor Oil – Enjoying the Ride to a New Package
Needing to solve a top-load distribution issue and wanting packaging differentiation in the sometimes-staid motor oil segment, Everest Motor Oil's new bottle delivers on both fronts with radical geometry meeting strong utility.
From a functional perspective, the new line of custom bottles designed by Studio One Eleven – which come in quart, 4 and 5-liter sizes – survive in the supply chain with sturdy packages at reduced weights to better accommodate the restrictions of pallet shipping. The HDPE bottle's streamlined shape and the new closure with an induction seal liner eliminate the previous top-load issues.
Most dramatically, the design incorporates sweeping curves and chiseled angles. With a large label panel and strong metallic colors, Everest Motor Oil stands out on the shelf with its modern, masculine design.
US Petroleum credits the new packaging with a 20% increase in sales for the 4-liter bottle.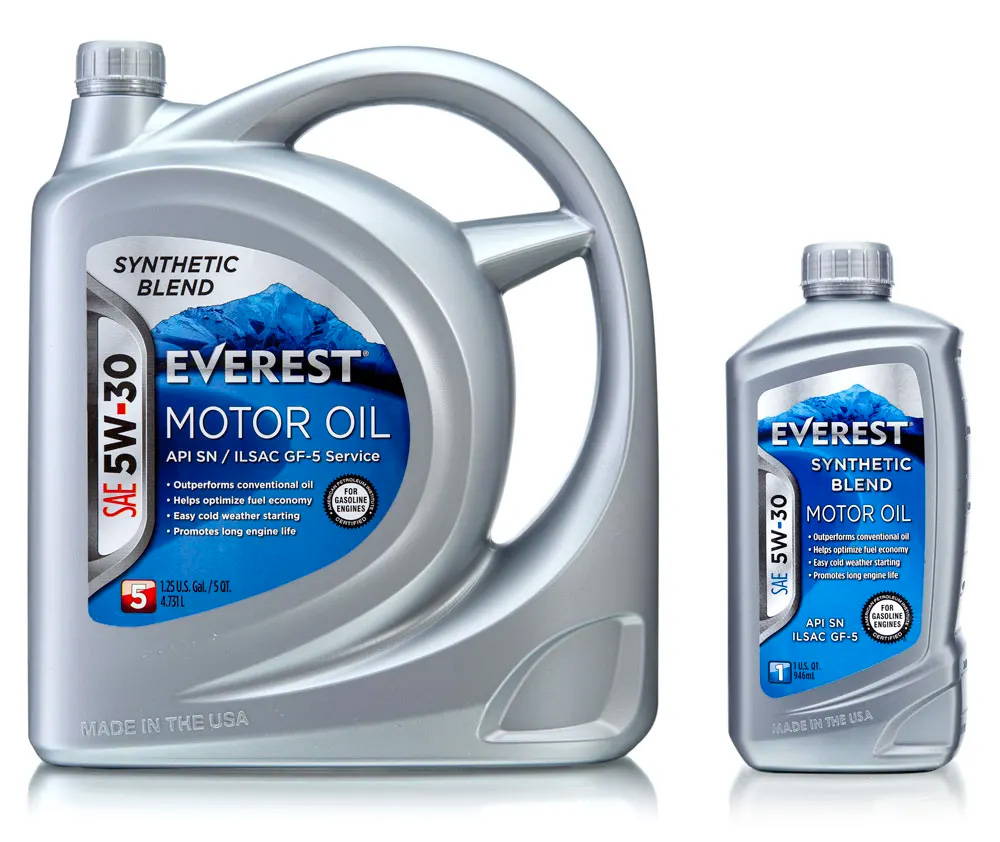 Automotive plastic bottles can be used to contain and conveniently store liquids like chemicals, oils, or fertilizers. Automotive steel containers are a popular packaging option for products such as paint and brake fluids. Choose from a myriad of automotive product containers like tins, buckets, and jugs that come in different sizes and materials.
Many Types of Automotive Plastic Bottles Are Available
A lightweight option, plastic bottles can reduce shipping-related costs, and automotive plastic bottles are a durable packaging option for antifreeze, washer fluid, and other products. Plastic packaging is also impact-resistant, which protects your products from damage or spillage. Pair automotive oil bottles with leakproof caps for extra protection, and choose from options with practical features such as printed liter scales for easy measuring. Many bottles come with built-in handles for easy carrying.
Are There Other Types of Automotive Packaging Available?
Choose from round, rectangular, and F-style packaging that stacks, packs, and ships cost-effectively. Automotive chemical bottles can come with needle tip droppers for precise dispensing, or bags and ties to prevent leakage. Additional automotive packaging includes steel flat-top cans that come with synthetic dauber caps that absorb liquid contents so you can easily apply the correct amount of product. Fit cans with child-resistant capable closures for safety, or use brush caps that allow for easy dispensing. Pack smaller products in tins with wide mouths for easy filling, and screw tops that provide quick opening and closing. Steel paint cans come with plug lids and handles for easy lifting and handling, while aluminum bottles can be fitted with liners to ensure product integrity.
Extra Services Provided by Berlin Packaging
Berlin Packaging offers many extra services such as supply chain management and warehousing options. Their design team can work with you to create labels and decorate packaging. They'll assist you in selecting embossments, choosing brand color schemes, and designing eye-catching decals.