Function and Innovation – the Right Ingredients
Berlin Packaging's trained Packaging Consultants are able to work hand-in-hand with all areas of your organization including marketing, engineering, and production. The goal is to not only have a package that is marketable, but functions well on the filling line to ensure operational excellence.
Quench Your Thirst
More than 20 billion cases of non-alcoholic beverages are sold every year in the United States. That's over 100 gallons of liquid for every person. Succeeding in this market is tricky. There are massive players like Coca-Cola, Dean Foods, and Nestlé. But there are also smaller, more nimble players that are grabbing share of stomach by providing differentiation and new ideas.
Standing out on the supermarket shelf or in the c-store cooler requires tasty formulation, eye-catching marketing, efficient distribution, and – to capture and engage the consumer – excellent packaging.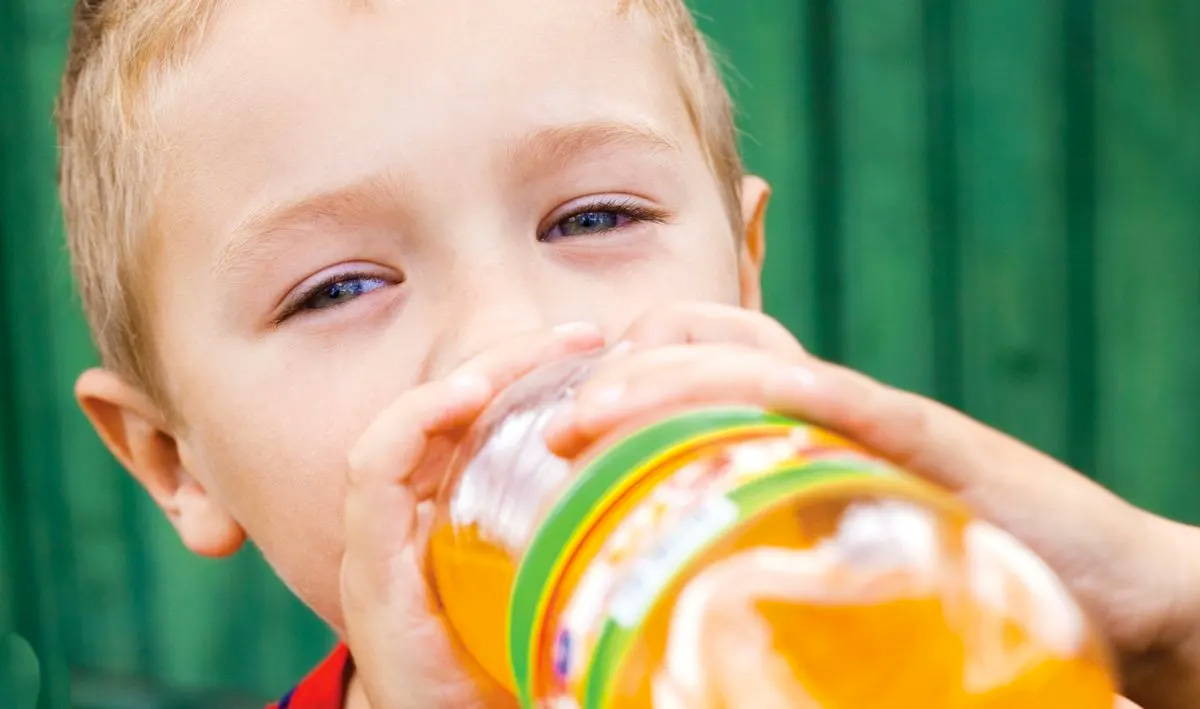 We Have You Covered
Berlin Packaging has provided packaging solutions to beverage manufacturers and brand owners for decades. We help brands succeed in the marketplace with superior, affordable packaging.
No matter your size, positioning, or packaging needs – we provide turnkey service; we bring you anything and everything from concept to commercialization, and we do it on-time and within budget.
Torani Smoothie Mix
Torani Smoothie Mix is widely used for beverage service, and – thanks to the clever custom design of the bottle closure – bartenders can serve drinks faster and restaurants and bars can better protect patrons from spoiled or contaminated products.
Unlike the chugging-pour typical round orifice dispensing caps deliver, which is amplified by viscous mixtures like smoothies, the patented Torani closure has a built-in venting feature that enables a smooth pour. To achieve this, Berlin Packaging's Studio One Eleven conducted iterative rapid-prototyping to evaluate a range of concepts designed for glug-free dispensing and easy one-handed use.
The resulting closure design guides the user's thumb into the dispensing position, meaning bartenders don't have to look at cap position when removing the bottle from the speed well. At the end of a restaurant shift, bottles must be covered to prevent spoilage and contamination. While most products require cling wrap, an ineffective solution, the Torani closure provides a thorough seal, thus ensuring safety.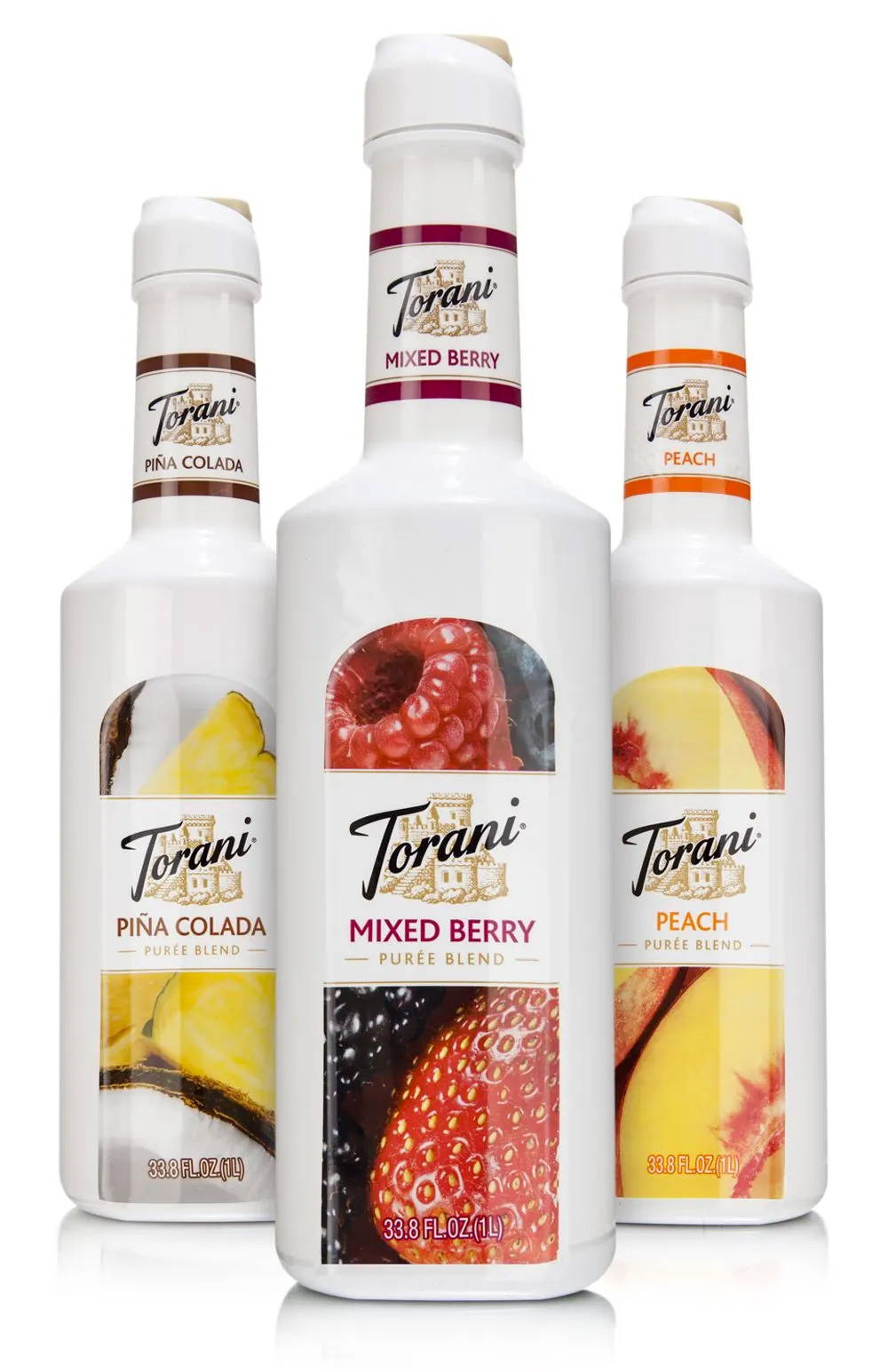 Beverage bottles are most commonly made from glass or plastic, and come in a variety of shapes, sizes, and colors. You can pair them with many different types of closures, including tamper-evident caps that allow you to easily notice when products have been compromised. Consider threaded or snap-on caps that provide quick and easy opening. Beverage bottles can also be fitted with sports caps that have spouts with small openings to avoid spilling, and which can be easily pushed down to close the bottle. These usually come with overcaps to keep the spout clean.
Choosing Glass Beverage Bottles
A strong and durable option, glass beverage bottles are nonporous, protecting products from contaminants, and ensuring that contents maintain their original odor and flavor. Glass does not leach chemicals into products, and it maintains its quality and rigidity even after repeated use, making glass bottles a popular package. Choose from square-shaped bottles that offer space for multiple labels and decals, or clear beverage bottles that come with attractive bale wire closures. Some bottles have ribbed sides for better gripping and easy pouring.
Choosing Plastic Beverage Bottles
Plastic is a lightweight material that can reduce shipping-related expenses. Plastic bottles are also shatter-resistant, reducing breakage and product waste. They are an effective package for beverages like juice, milk, and water, as well as non-food liquids. Many plastic beverage containers have built-in handles for easy carrying. Some are contour-shaped, which works well with shrink sleeves to advertise your brand, or give product information. Others are square-shaped and save storage and shipping space. Plastic bottles can come with bottom paneling for extra strength, or smooth label panels for branding.
What Additional Services Are Provided?
Berlin Packaging provides additional services such as label design and management consulting. They will ensure quality services when it comes to choosing suppliers and reducing waste. They even have an on-site laboratory for testing products for quality and consistency.