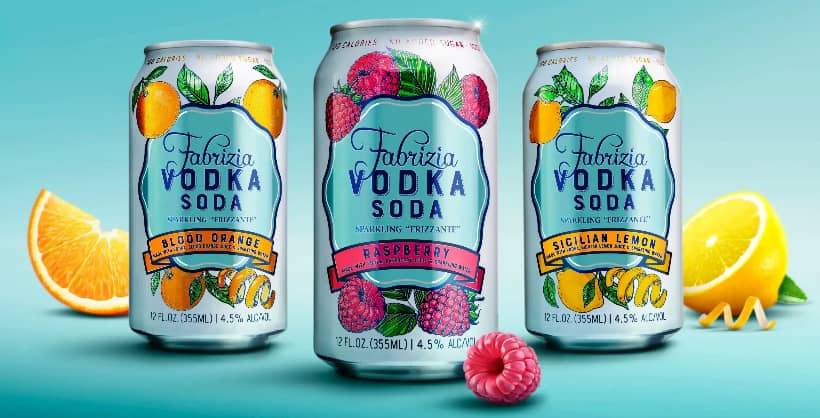 When Fabrizia Spirits — an upstart brand founded on the owner's Italian heritage and respect for "the old country" with its delicious Sicilian lemons — decided to expand beyond the liqueur business into the booming ready-to-drink cocktail segment, the company partnered with Berlin Packaging's Studio One Eleven in-house design agency to create beautiful packaging that celebrates the vodka soda's quality ingredients and authentic Italian roots, reports an article in Packaging Technology Today magazine.
The graphic designers started with hand-drawn fruit illustrations of blood oranges, raspberries, and Sicilian lemons that reflect the artisanal craftsmanship that goes into each cocktail. The colorful fruits surround a blue seal that houses a simple brandmark, differentiating the alcoholic sodas from the company's other products. Color-coded banners highlight the individual fruit flavors and improve "shoppability" in the crowded ready-to-drink beverage aisle.
"Our brand is about family. It's about Italian-American culture. It's about all-natural ingredients and straight-forward simplicity. The Vodka Soda design perfectly incorporates all these things and really reflects the essence of our products," said owner Phil Mastroianni. "Everyone who sees it tells me how much they love the packaging."
Explore more innovative package designs in the Spirits, Wine and Beer category from Studio One Eleven.