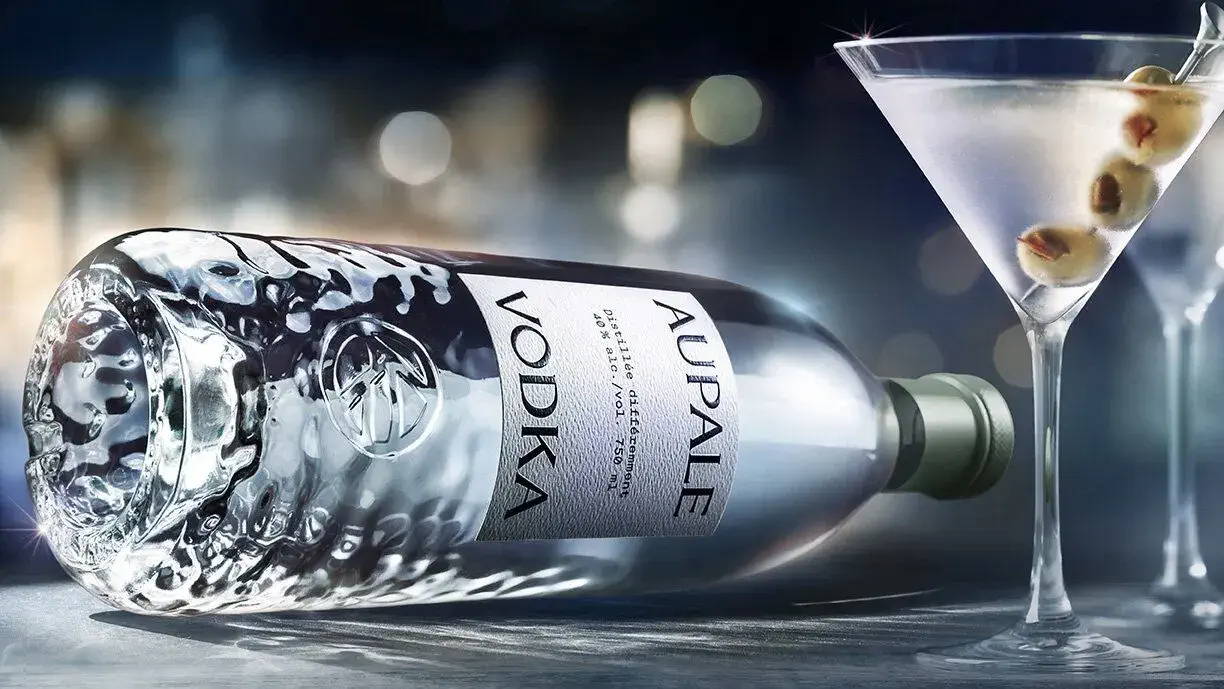 To ensure that their premium spirit was showcased in a unique and upscale bottle, the brand team at Aupale Vodka partnered with Berlin Packaging's
Studio One Eleven
design agency to bring their vision to life, reports
Canadian Packaging
magazine. Studio One Eleven commissioned an artist to hand-sculpt icy rocks—a nod to the hidden glacier from which Aupale sources its water—into the base of the clear
glass bottle
. The organic, rocky pattern catches the light to evoke a crisp Canadian winter while a simple embossed brandmark resides amongst the boulders.
"The brand has taken off quicker than we expected. We reached almost double our forecasted sales for Q4 2020, and we've already expanded beyond Canada into the U.S. and EU," says Matthew Terriac, co-owner of Aupale in an
article
in Packaging World magazine. "We're getting great feedback from customers who love the elegant and premium bottle, along with the great tasting product inside! The package is also excellent for the hospitality industry because it's easy to grip and pour. The design really has the best of both worlds—functionality and aesthetics."
Explore more innovative
package designs
in the spirits, wine and beer category from Studio One Eleven.