Guide to North American
EPR Packaging Regulations
Consumer packaged goods (CPG) companies face a growing list of new regulations that will significantly impact not only their products and packaging but their sustainability approach as a whole. Legislation like extended producer responsibility (EPR) incentivizes companies to adapt their packaging material choices and design, supporting the transition to a more circular economy. This could mean actions from designing easier-to-deconstruct packaging for end-of-life recycling to simplifying existing product packaging to reduce material use and waste.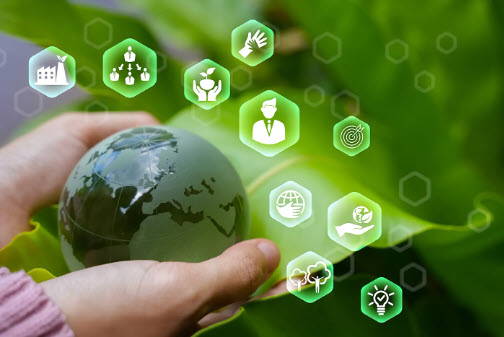 The information contained in this article is intended for general information purposes only and is based on information available as of the initial date of publication. No representation is made that the information or references are complete or remain current. This article is not a substitute for a review of current applicable government regulations, industry standards, or other standards specific to your business and/or activities and should not be construed as legal advice or opinion. Readers with specific questions should refer to the applicable standards or consult with an attorney. It is the customer's responsibility to determine whether its filled product is subject to any applicable government regulations and to ensure compliance with such regulations.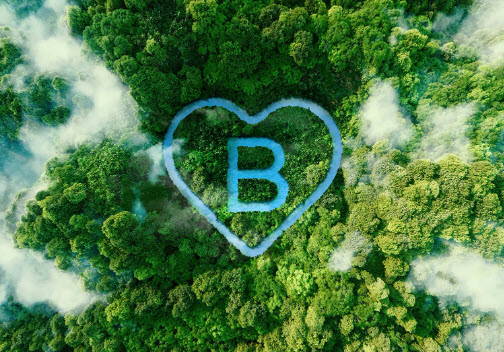 How We Can Help
We at Berlin Packaging help our customers find the most cost-effective packaging solutions. Our holistic sustainability approach combines deep subject matter expertise with practical commercial experience to strengthen your brand and grow your bottom line. We offer an expansive suite of sustainability services, whether it be assisting our customers with post-consumer recycled content (PCR) sourcing and integration into their packaging portfolios, assessing product life-cycle emissions, or providing sustainability reporting and communications expertise.
To learn more about our commitment to sustainability, ESG policy, and customer case studies, visit our website and read our Sustainability brochure and 2022 Sustainability Report.
In this guide, we define EPR, describe how it works, explain how EPR will impact CPG companies, and provide an overview of North American EPR packaging regulations.
What Is EPR?
Extended producer responsibility refers to a policy approach or principle in which producers (i.e., brand owners, manufacturers of packaged goods, finished product importers/distributors) are responsible for the entire life cycle of their products and packaging, with a special emphasis on product end-of-life (e.g., recycling, composting, disposal). That responsibility may be financial (e.g., fees) and/or operational services.
EPR shifts the responsibility of managing packaging waste from local municipalities to the producers of packaged goods. It employs a target-based approach, establishing performance targets for both the recycling rates of packaging materials and the amounts of recycled content (i.e., post-consumer recycled content resins) in the packaging. This focus on supply (higher recycling rates) and demand (greater percentages of recycled content) is designed to drive sustainable packaging and products for a more circular economy.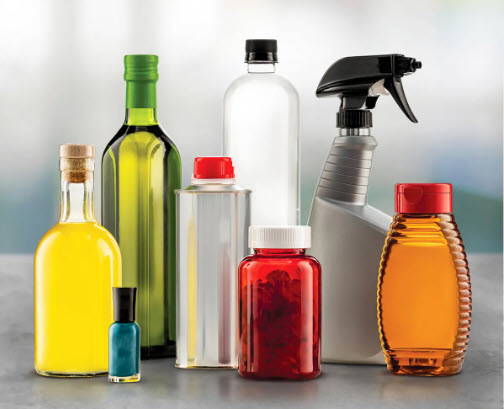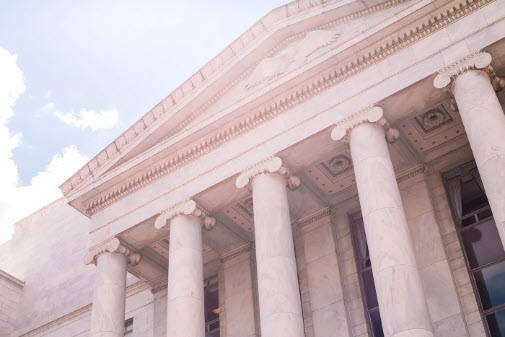 How EPR Works
In most cases, EPR legislation either recommends or requires CPG producers to join a collective producer responsibility organization (PRO), which develops a plan and manages the program. However, some programs allow companies to comply without joining the PRO, which is typically a nonprofit organization.
Many EPR programs require producers to pay annual fees to the PRO to manage the program and achieve the performance targets for the covered products. Such fees generally cover collection, sorting, and processing of the used packaging but could also extend to public outreach and education, recycling infrastructure improvements, and end-market investments for recycled materials.
EPR regulations are enforced through reporting obligations and penalties for failing to meet the legislative requirements and performance targets.
Eco-Modulation: How Producer Fees Are Determined
Eco-modulation is an EPR policy that sets CPG producers' fees based on the environmental impact of their packaging. In general, producers of packaged goods will pay higher fees or penalties for harder-to-recycle, hazardous, or environmentally harmful materials. Conversely, packaging that is recyclable, minimally designed, lightweight, renewably sourced, made with recycled content, refillable, reusable, returnable, or has a reduced environmental impact will typically carry lower fees.
United States EPR Packaging Laws
Compared to other parts of the world, the United States is a latecomer to EPR packaging regulations. Nearly 20 states and the District of Columbia have considered EPR packaging bills but have failed to pass the legislation. However, in the past two years, four states have enacted EPR laws for packaging, and 11 states introduced packaging-related EPR bills in 2023.
Below, we break down four U.S. states with EPR packaging laws on the books.
Canadian EPR Packaging Laws
Similar to the U.S., Canada does not have a national or federal EPR packaging law. However, EPR programs are firmly entrenched in Canada, thanks largely to the efforts of the Canadian Council of Ministers of the Environment (CCME). CCME is comprised of an intergovernmental group of environment ministers from federal, provincial, and territorial governments and has actively promoted extended producer responsibility since the late 1990s. In 2009, CCME published the Canada-Wide Action Plan for Producer Responsibility.
The 52-page report called for the harmonization of EPR programs across Canada using the following principles:
Encourage producers to design products to minimize environmental and human health impacts.
Transfer end-of-life responsibility for waste products or materials to producers and importers from municipalities and other waste management authorities.
Give producers and importers the responsibility for program design, operation, and funding.
Give governments the responsibility for setting performance targets, creating a level playing field for producers and importers, and ensuring the public has free and open access.
CCME continues to push for greater producer responsibility, including transforming product stewardship initiatives into full EPR programs. Many Canadian provinces and territories either operate or are working on packaging-related EPR programs. Let's take a look at them and some recent developments.
Advanced or Chemical Recycling: A process that converts mixed, post-use plastics into chemical building blocks, specialty polymers, and feedstocks to create new plastics.
Closed-Loop Recycling: A recycling process that reuses post-consumer recycled (PCR) content materials to create a new version of the same or similar product.
Container Deposit Return: Also known as "bottle bills," container deposit return systems charge a deposit fee at the point-of-purchase and refund the fee when the container is returned to the retailer, collection center, or reverse vending machine. Such systems significantly increase the recycling rates of the affected packaging.
Covered Products: The types of packaging, market segments, and product categories that are subject to the EPR regulations
Eco-Modulation: A fee structure based on the environmental impact of the packaging that incentivizes materials and designs with a lower carbon footprint
Extended Producer Responsibility (EPR): An environmental policy that makes producers wholly responsible for the entire life cycle of their products, with a special emphasis on end-of-life (e.g., recycling, composting, disposal).
Life-Cycle Assessment (LCA): A methodology to determine the carbon footprint and quantify the environmental impact of packaging throughout its entire life — material sourcing, design, manufacturing, storage, distribution, usage, and disposal.
Mechanical Recycling: A system that converts packaging waste into secondary raw materials through mechanical processes, such as sorting, grinding, washing, extrusion, and reprocessing.
Post-consumer recycled content (PCR): Retail packaging materials (e.g., glass, plastic, aluminum) that have been recycled and reprocessed for use in the manufacture of new packaging.
Producer Responsibility Organization (PRO): An organization that acts on behalf of producers to implement the EPR program and manage the collection of fees and/or recycling operations.
Producer: A brand owner, licensee, or importer that sells products.
Product Stewardship: An environmental policy that shares the responsibility and costs of managing the life cycle of products among producers, local municipalities, and taxpayers.
Single-Use Plastics/Packaging: A product intended to be used once and then discarded.
If you're looking for sustainable packaging solutions for your business, request a packaging consultation today.