An Effective & Impactful Sustainable Packaging Strategy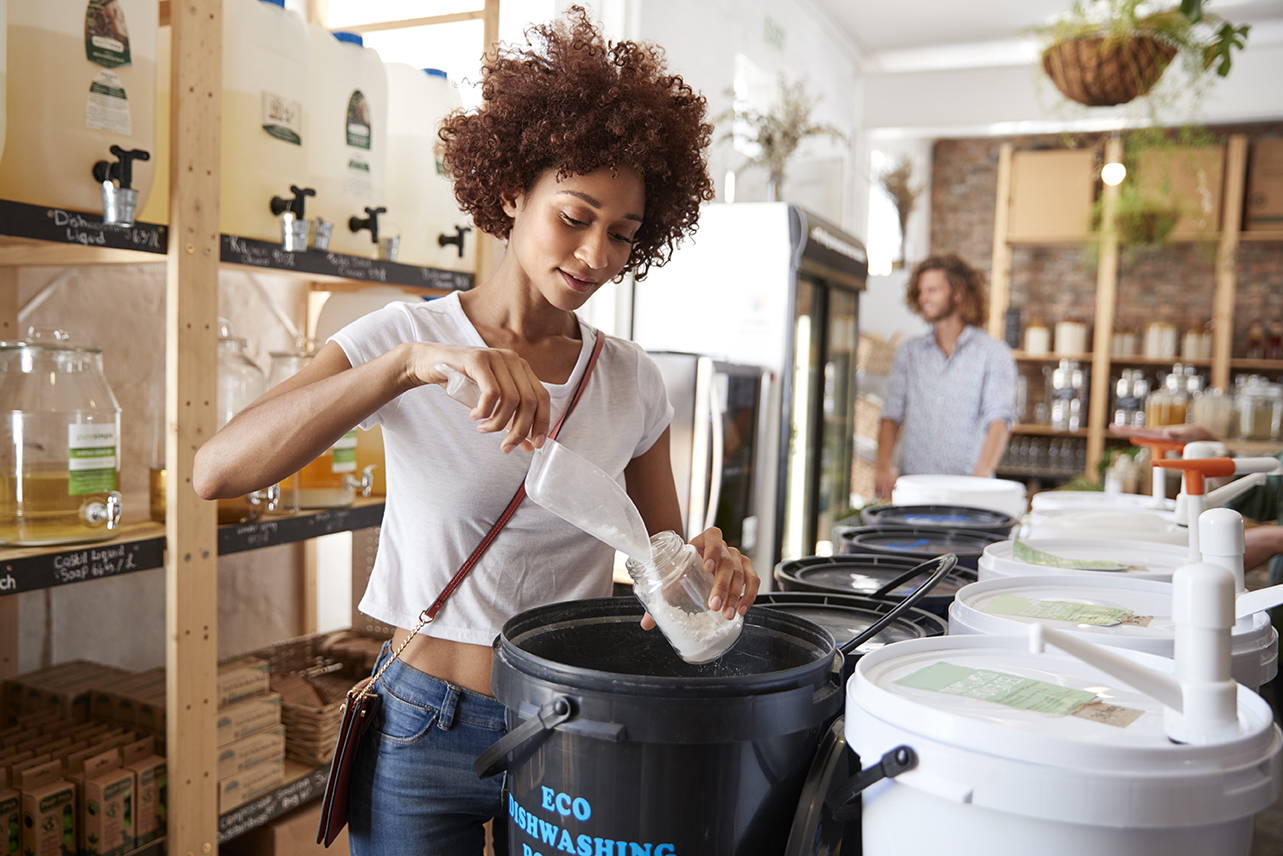 Reusable shopping bags, refillable water bottles, metal drinking straws. These are just a few examples of reuse initiatives that people have worked into their everyday routines over the past several years. Consumer packaged goods brand owners are beginning to capitalize on the growing refill and reuse mentality by introducing new reusable products and packaging across categories. These solutions can be an effective and impactful way to address consumer demand for sustainability and drive brand loyalty.

A June 2021 PricewaterhouseCoopers survey found that half of global consumers say they've become even more eco-friendly since the pandemic.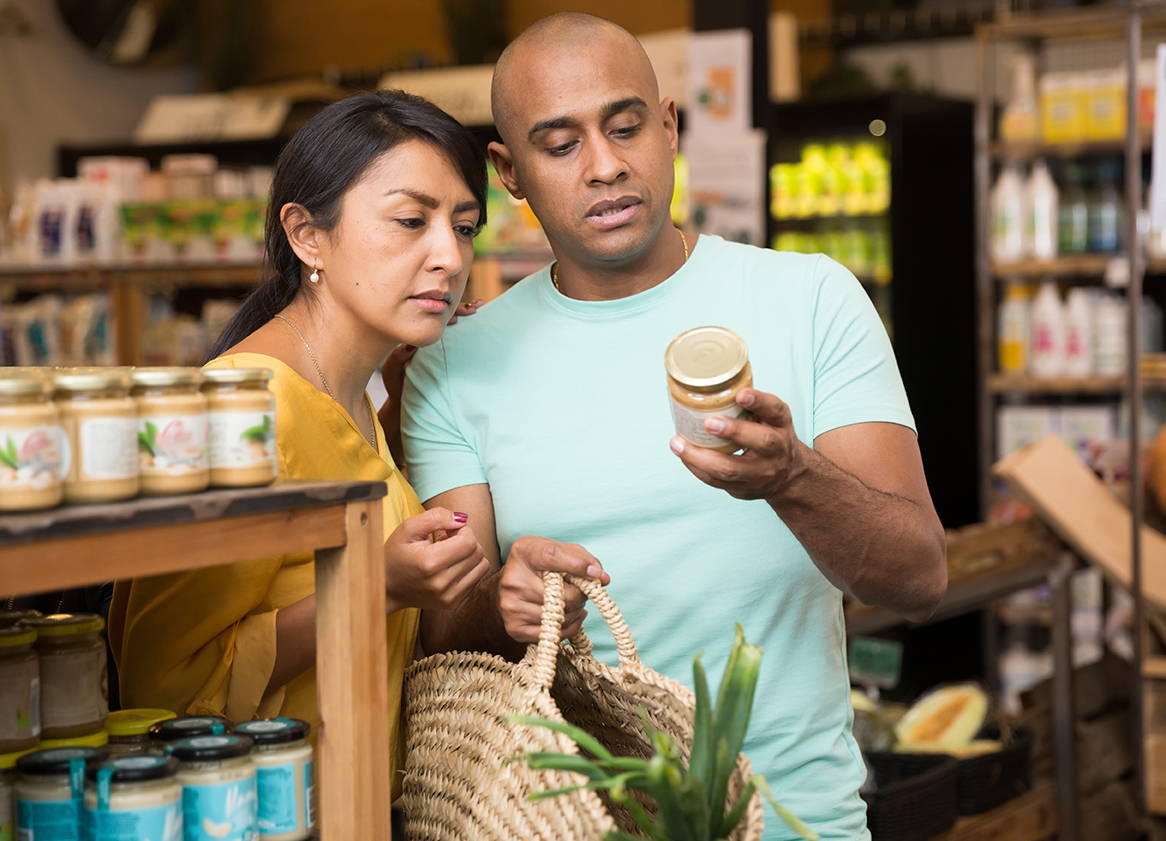 Growing Interest
Consumers are more eco-conscious than ever and particularly aware of packaging's impact on the environment. They are willing to change their behaviors to be more environmentally friendly, including prioritizing sustainable packaging when making purchase decisions. A recent Nielsen study found reusable packaging to be one of the top sustainability attributes for which consumers are willing to pay more. While refillable product architectures may previously have been viewed as inconvenient, they are now considered a key contributor to reducing waste and moving toward a circular economy. Consumer acceptance and adoption drive reusable product and packaging innovation across many consumer product categories, including home cleaning, personal care, and food and beverage. The Ellen Macarthur Foundation has estimated that reusable packaging is a $10+ billion opportunity, and the time to capitalize on that opportunity is now.
Two-thirds of global consumers said they find refillability/ reusability an important product selection driver (twice as important as packaging that is "luxury in appearance"). - 2021 GlobalData survey
Refill & Reuse Models
Brands can pursue several refill and reuse models, each with different objectives, benefits, and challenges.
1. Refill-at-Home
The refill-at-home model allows users to refill the product/package at home, including products purchased in-store, online, or through directto- consumer (D2C) subscription services. This model is becoming more popular in the home care and personal care categories. Many brands utilize high-quality, durable, "long-term" packaging paired with refills sold in reduced or recyclable packaging. Liquid and tablet concentrates are a particularly effective at-home refill strategy that can lower transportation and packaging costs.
Berlin Packaging's Studio One Eleven® team of designers and engineers developed a refillable product architecture for Branch Basics' line of ecofriendly home cleaning concentrates. The new packaging system delivers a premium aesthetic and superior user experience via a container that is durable and easy to use and refill. Ceramic printing communicates the different cleaning tasks, and color-coded silicone neck rings facilitate 'at a glance' identification across the product family. A protective silicone sleeve at the base of the bottle is a unique, high-quality feature that adds a measure of package protection for the glass container when placed on hard surfaces.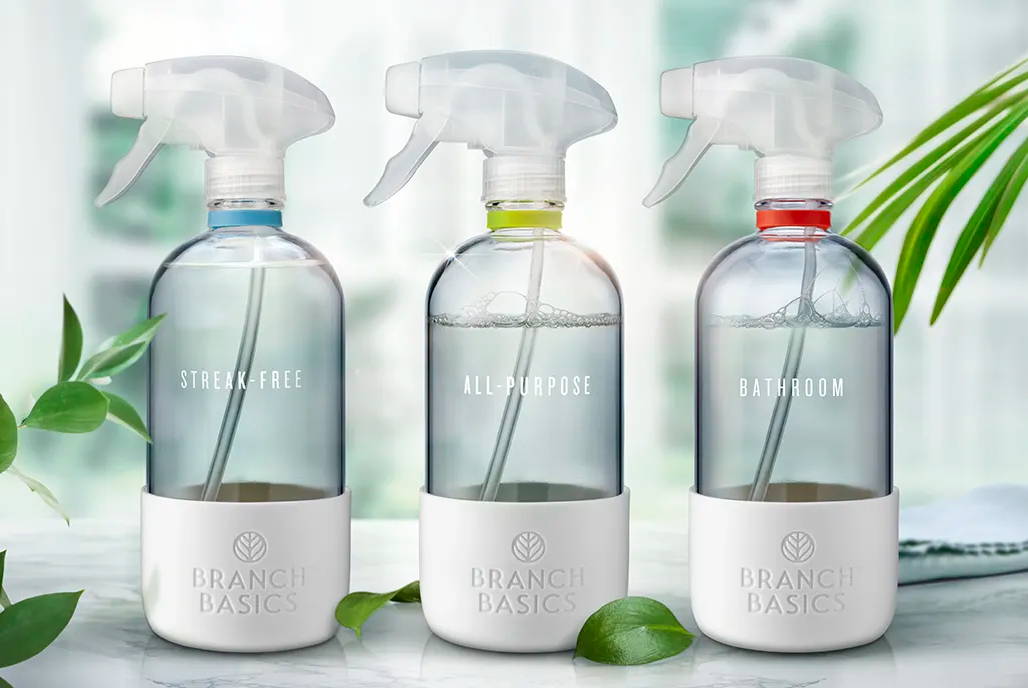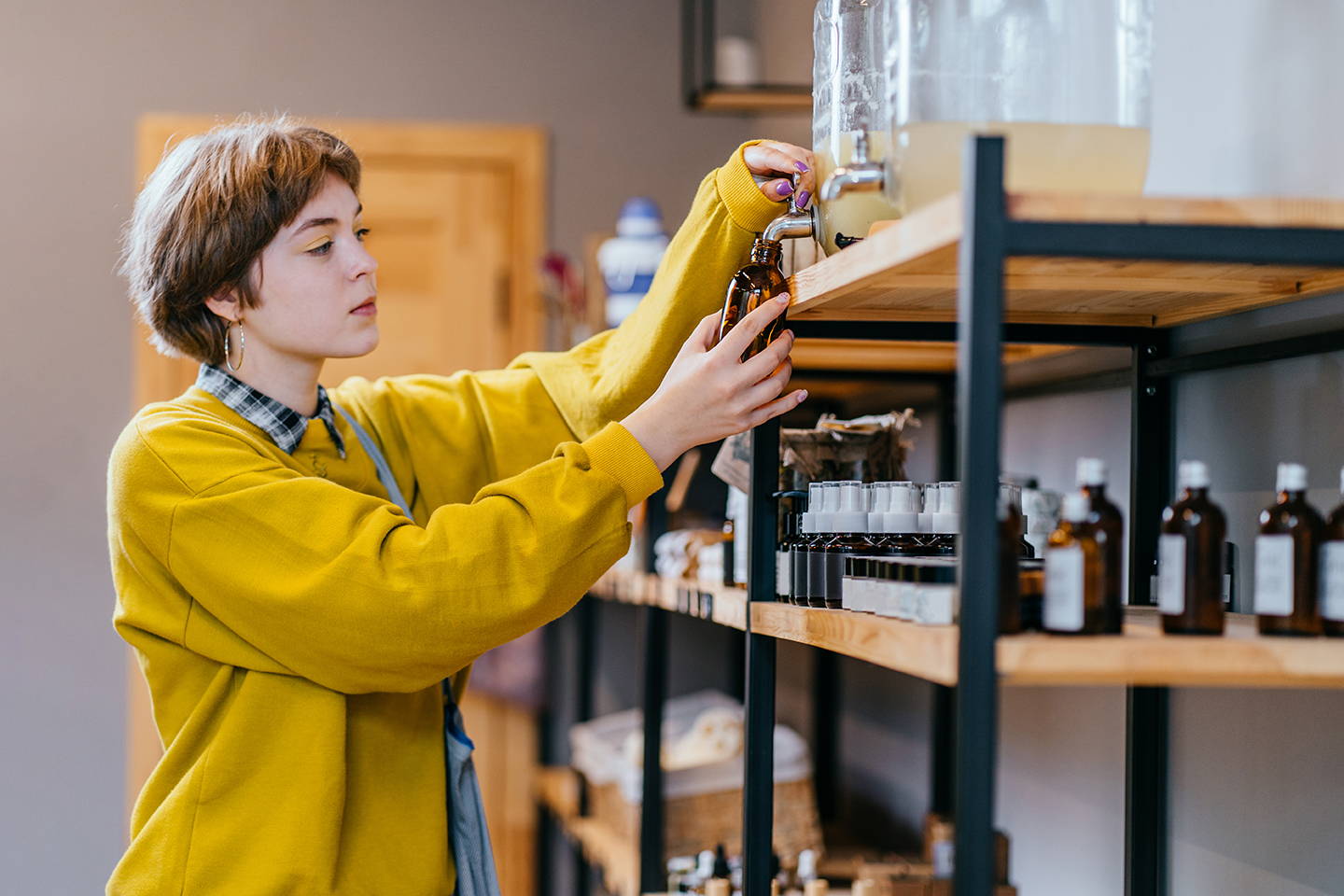 2. Refill-on-the-Go
The refill on-the-go model requires consumers to travel to a store or dispensing station to refill their product. It is better suited to traditional retail channels and urban environments with easier access to refill stations. Like the refill-at-home model, consumers own the packaging and are responsible for the refilling process. Refill on-the-go is especially popular in Europe and gaining traction in North America among retailers like L'Occitane and the Body Shop.
3. Return-from-Home
With these systems, packaging is picked up from home and returned to the brand, which prepares it for reuse. In this case, the brand, not the consumer, owns the packaging and refill process. This model requires the establishment of local reverse logistics, cleaning and refilling infrastructure, and an effective deposit and reward program to encourage package return. It is especially suitable for e-commerce and delivery services when picking up the used packaging can be combined with dropping off new product.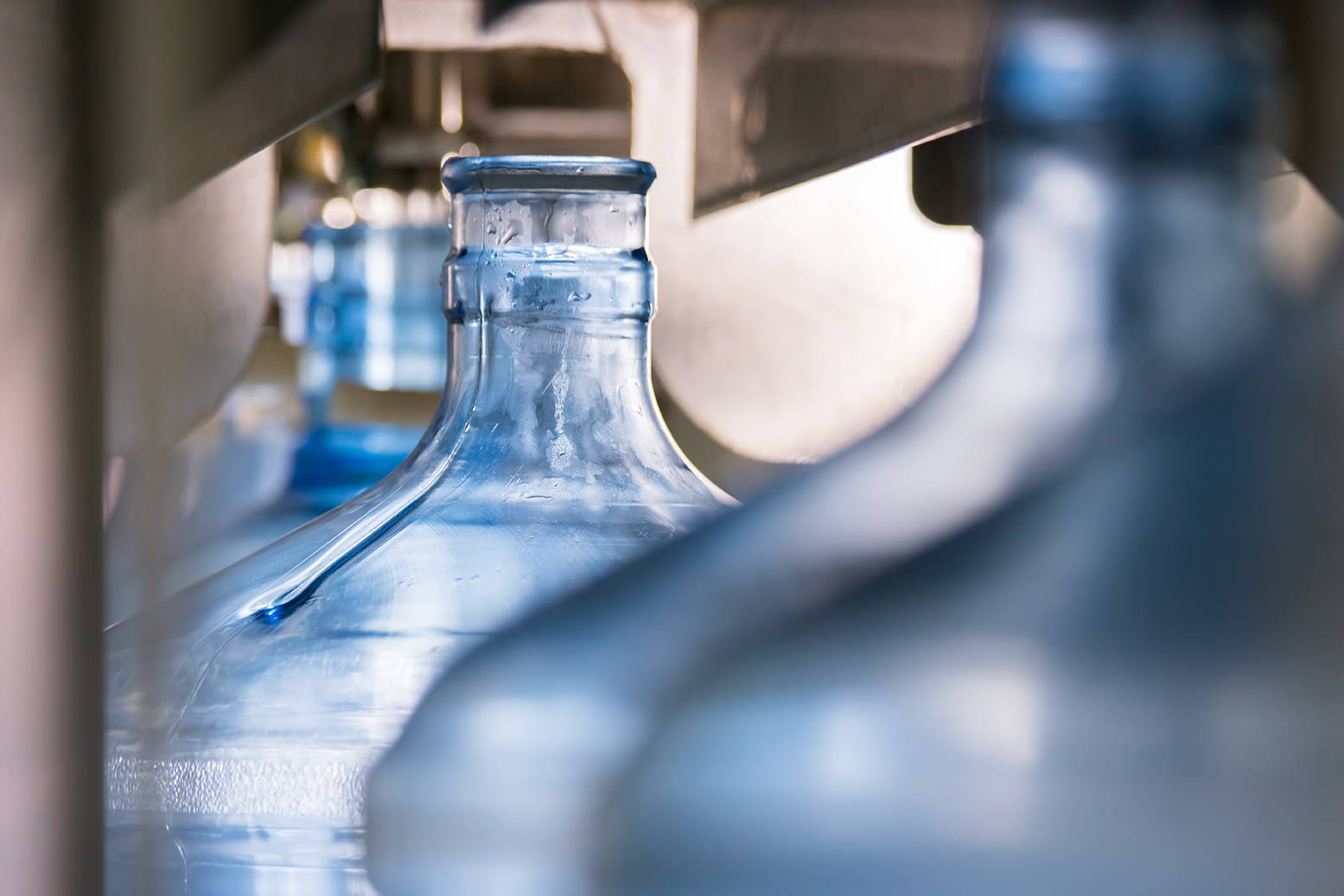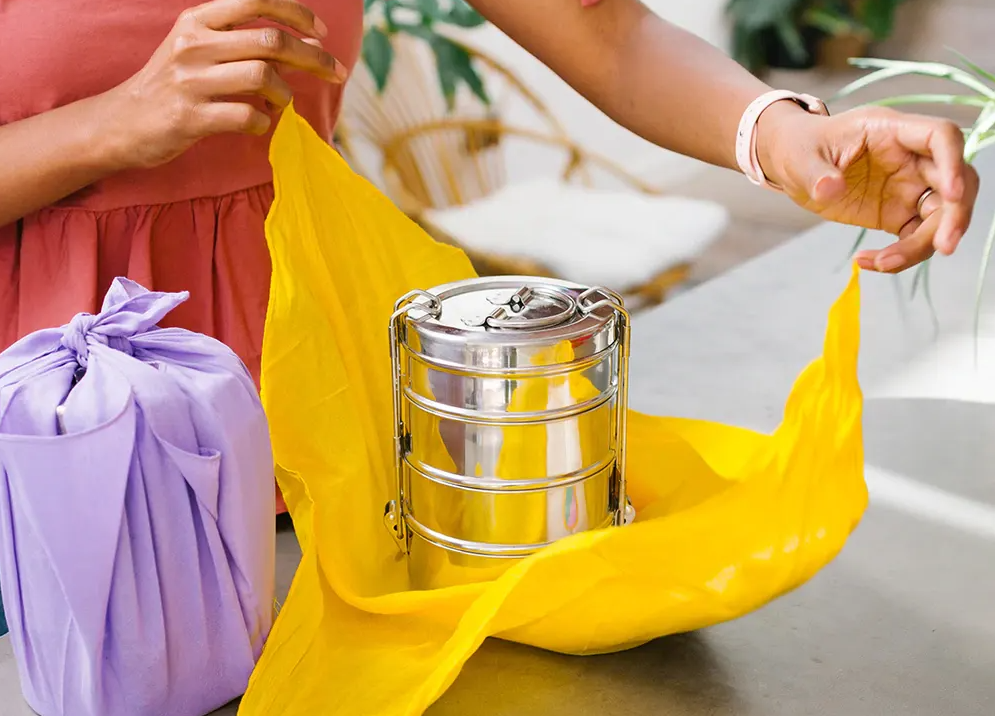 4. Return-on-the-Go
With this model, users return packaging to a store or drop-off point where the brand owner collects it. One example is Coca-Cola Brazil. They developed a reusable universal bottle design for all their beverage brands. When consumers finish a drink, they return the bottle to the point-of-sale, where Coca-Cola collects it to be refilled and reused. As of 2020, reusable bottles represented more than 25% of sales in Coca-Cola Latin America.
Refill and reuse packaging systems provide a variety of benefits. From a sustainability standpoint, they help eliminate plastic waste and pollution, and they can offer significant reductions in greenhouse gas emissions.
Beyond sustainability, refill programs can save money by reducing material and transportation costs when using more compact package forms and sizes. They also allow for personalization, letting consumers customize formulations by mixing and matching ingredients or modifying the product formula during the refill process.
Reusable packaging can enhance the user experience through superior design that optimizes the package's aesthetics and functionality. The initial production costs are divided over many uses, which can help validate a potentially higher packaging investment.
Lastly, refill programs drive brand loyalty by encouraging repeat purchases and potentially providing incentives for returning or reusing the package.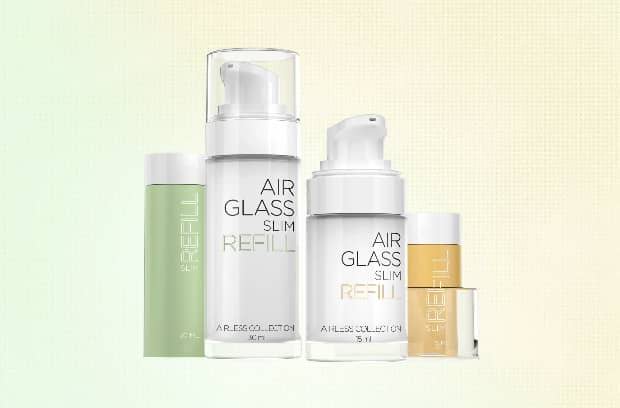 Conclusion
Refillable and reusable packaging is just one of many sustainability strategies worth considering. Whether incorporating eco-friendly materials, reducing energy consumption, reducing component counts, or creating refill systems, Berlin Packaging evaluates our packaging options across a wide array of factors to identify the most effective, sustainable, and impactful solution.
Berlin Packaging has many stock refill and reuse beauty care packaging solutions available in a variety of sizes and materials.
The brands mentioned in this report are trademarks of their respective owners. Inclusion of these brands in this report is not meant to imply an association with or endorsement from the respective trademark owners.