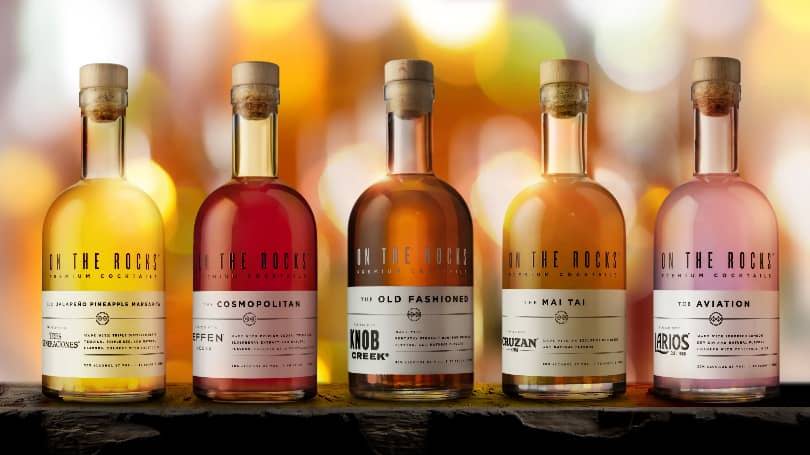 Spirits-based beverages is one of the fastest growing segments of the U.S. ready-to-drink market, and the On The Rocks premium ready-to-drink brand has ridden the coattails of this trend by doubling its sales in the first half of 2020, according to an article in Packaging World magazine.
Founded in 2015, On the Rocks (OTR) began designing ready-to-serve cocktails using only premium natural ingredients. The brand made a name for itself with collaborations in the airline and hotel industry.
The company worked with Berlin Packaging's Studio One Eleven design team to create a portfolio of custom bottles. Simplicity was top of mind when it came to both aesthetics and manufacturing, so Studio One Eleven borrowed cues from traditional spirits silhouettes when designing the sleek, round-shouldered bottle with a long neck. A mix of glass and PET in 375mL, 200mL, and 100mL sizes round out the portfolio.
Explore more innovative package designs in the Spirits, Wine and Beer category from Studio One Eleven.