Industry Update: Raw Materials, Flexible Packaging, and Transportation
Like virtually all industries, the packaging industry continues to be impacted by supply chain challenges, inflationary pressures, and macroeconomic factors on raw material prices and global and domestic transportation rates. This Industry Update explores the root causes of these shifting market conditions and presents solutions from Berlin Packaging that focus on managing costs and minimizing any disruption to ensure our customers maintain a competitive position in their respective marketplaces.


Introduction
At Berlin Packaging, we pride ourselves on providing the most reliable, efficient, sustainable, and cost-effective packaging solutions available to our customers. As your packaging partner, we closely monitor industry conditions that may impact your business. Our Industry Update, published bimonthly, features news and analysis on Plastic Resins and other Packaging Raw Materials, Flexible Packaging, Ocean Freight, and Domestic Transport.
Tepid demand for fast-moving consumer goods (FMCG) and consumer purchase shifts from goods to services influence the economics of many packaging raw materials.
In July, U.S. retail sales revenue, including both discretionary general merchandise and consumer packaged goods (CPG), increased 2% compared to the same month last year. Unit sales, however, declined 2%, according to Circana, formerly IRI and The NPD Group. While CPG dollar spending grew 4% in food and beverage and 3% in non-edible products in July, unit sales fell 1% and 3%, respectively.
In the first week of August (usually the peak week of back-to-school purchases), general merchandise spending declined 5% in sales revenue and 8% in unit sales compared to one year ago, reports Circana. The spending figures also dipped below pre-pandemic 2019 levels.
Elevated prices, growing credit card debt, and depleted savings are slowing the demand for CPG products. U.S. credit card debt hit a record $1.03 trillion in Q2, and 47% of credit card holders carry debt from month to month. Households continue to draw down extra savings amassed during the pandemic. In July, the savings rate dropped to 3.5%, the lowest level since November 2022..
Berlin Packaging maintains a best-in-class approach to sourcing packaging materials and manufacturing platforms. We are not bound to a specific material or technology, affording us tremendous flexibility to find the most cost-effective packaging solutions for our customers.
China has become a major importer of PE plastic resins from North America. In the first six months of the year, the U.S. exported more than 1.4 billion pounds of linear low-density polyethylene (LLDPE) resin to China, a jump of nearly 1 billion pounds over 2022. Canadian LLDPE exports to China also leaped from less than 100 million pounds in 2022 to about 275 million pounds this year.
Also in the first half of the year, the U.S. increased exports of HDPE to China from 130 million pounds in 2022 to nearly 600 million pounds in 2023. Canada increased its exports of HDPE to 110 million pounds to China during the same period. North American feedstock costs are generally lower than the rest of the world, making its resin products attractive price-wise in the global market.
Here's a brief rundown of the current market conditions for various resins:
PET (Polyethylene Terephthalate): Plant outages and increased demand during the summer season have resulted in increased PET prices.

HDPE/MDPE/LDPE (Polyethylene): Weak global economic conditions are holding PE prices flat.

PVC (Polyvinyl Chloride): Supply limitations and increased raw material costs have increased PVC prices.

PP (Polypropylene): Growing inventories and soft demand are reducing PP prices.

PS (Polystyrene): Increased raw material costs have raised PS prices.
Post-Consumer Recycled (PCR): Following several months of higher price adjustments, rHDPE pellets recorded a drop in July prices in line with a decrease in virgin HDPE prices. Prices for post-consumer colorless and food-grade rPET flakes are flat due to soft demand and sufficient domestic and imported supplies. In Europe, prices for recycled plastics have tumbled because of weak demand, competition from lower-cost virgin resins, and cheaper imports.
The global glass container market grew from $64.32 billion in 2022 to $68.89 billion in 2023, with a compound annual growth rate (CAGR) of 7.1%, according to a report from The Business Research Company. The report forecasts a 7% CAGR over the next four years, reaching $90.42 billion in 2027.
Amcor Capsules and aluminum maker Aludium have collaborated on technology to produce a low-carbon aluminum product for use in screwcaps. The new product's carbon footprint is 50% less than the average carbon footprint for primary aluminum sold in Europe.
The technology produces less than four tons of CO2 equivalent per ton of aluminum, from raw material extraction through product delivery. This emissions savings stems from the use of recycled content and the selection of low-carbon primary aluminum.
In August, the U.S. Department of Commerce imposed preliminary tariffs on tinplated steel imports from China, Germany, and Canada, following a request from domestic steel manufacturers to impose tariffs on eight countries.
The Can Manufacturers Institute, which had opposed the tariffs because of higher costs for steel containers, applauded the Commerce Department's decision not to impose duties on tin mill products imported from the Netherlands, the United Kingdom, Turkey, Taiwan, and South Korea.
With demand less than stellar for FMCG products, it's unsurprising that containerboard and corrugated boxes — secondary and tertiary packaging for CPG products — have also taken a hit. In July, Packaging Corp. of America, the third-largest North American containerboard and box producer, reported a 9.8% box shipment decline in its Q2 results. Total U.S. boxboard production in the second quarter of 2023 decreased by 11% compared to Q2 2022, according to the American Forest & Paper Association.
Although Berlin Packaging cannot control the price of raw materials, we do offer multiple value-added services and income-boosting solutions to help our customers Package More Profit. Over the past few years, Berlin Packaging has added more than $200 million in profit to our customers as a unique benefit of doing business with us.
Flexible packaging refers to a type of packaging made from pliable materials, such as plastic film, foil, or paper. Unlike rigid packaging (e.g., glass bottles, plastic jars, and metal cans), flexible packaging can transform into various shapes and formats like bags, pouches, pillow packs, lidding films, shrink sleeves, stick packs, wraps, and sachets.
End-Use Markets
Because of its versatility, flexible packaging serves a range of applications and markets, including food, beverage, medical & pharma, nutraceuticals, pet food, personal care, household care, lawn & garden, e-commerce, and industrial.
According to the Flexible Packaging Association (FPA), food represents the largest segment (42%) of end-use markets in the U.S., followed by medical & pharma (19%), industrial (10%), and personal care (7%). Within the food segment, the leading product categories are fresh/other (19%), confectionery (11%), salty snacks (8%), refrigerated meat/protein (7%), and chilled dairy (4%), reports the FPA.
Berlin Packaging offers a complete line of innovative packaging solutions to serve virtually every market. Whether you're looking for extended shelf life, compact storage, resealable closures, impactful branding, or environmental pluses, we have the perfect flexible package for your product.

Advantages of Flexible Packaging
Along with its versatility, flexible packaging offers several advantages: lightweight, space efficiency, product quality and protection, cost-effectiveness, high-quality graphics, and sustainability.
Flexible packaging is typically lighter than rigid packaging, resulting in reduced transportation and energy costs, lower greenhouse gas emissions, and greater efficiencies throughout the supply chain. According to the FPA, 1.5 pounds of flexible plastic will package the same amount of liquid food or beverage as 50 pounds of glass, 6 pounds of rigid PET, and 3 pounds of aluminum.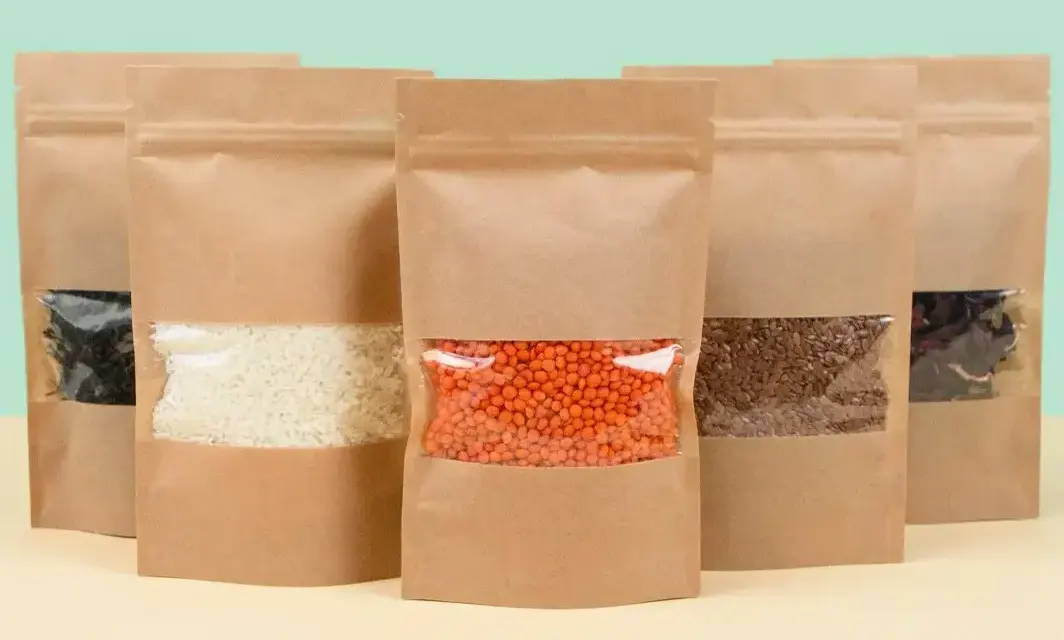 Because flexible packaging can be stacked, compressed, or folded, it takes up less space during storage, transportation, and on store shelves. This space efficiency yields cost savings for warehousing and shipping. According to the FPA, 26 truckloads of glass packaging are necessary to fill the same amount of product as one truckload of unfilled flexible packaging.
The pandemic heightened consumer concerns around hygiene and product safety. Flexible films incorporate barrier layers to protect products against moisture, oxygen, and light, maintain quality, and extend shelf.
For consumer convenience and to maintain product freshness, flexible pouches often include easy-open mechanisms and resealable options, such as zippers and spouts. Stand-up pouches with child-resistant-capable closures meet the requirements of the medical, home care, agriculture, and chemicals industries. Innovative fitments and technologies engineer aseptic spouted pouches.
Flexible packaging permits high-quality printing (e.g., flexography, rotogravure, digital) and surface treatments, enabling brand owners to create eye-catching designs, highlight key product attributes, and deliver unique tactile experiences. Specialty shapes provide distinctive product profiles on store shelves to attract shoppers.
Sustainability
The lighter weight and reduced transportation requirements of flexible packaging contribute to a smaller environmental footprint. Recent film enhancements include mono-materials (PE or PP) for improved recyclability, post-consumer recycled (PCR) content, bio-based resins, and compostable materials.
Refillable and reusable packaging is the top growth driver of flexible packaging. Many household and personal care brands have turned to refill pouches to meet their sustainable packaging goals.
The biggest challenge for flexible packaging is the infrastructure for recycling. Most municipal curbside recycling systems cannot handle packaging film. Some retailers will accept flexible packaging with in-store drop-off bins. The FPA estimates only 5% of the film is collected through store drop-off for recycling.
Since advanced or chemical cycling can accept many different types of plastic without the need for sorting, this recycling method — still in its infancy — may help increase the recycling rate of flexible packaging. Investments and infrastructure changes in mechanical recycling systems are another way to help boost rates.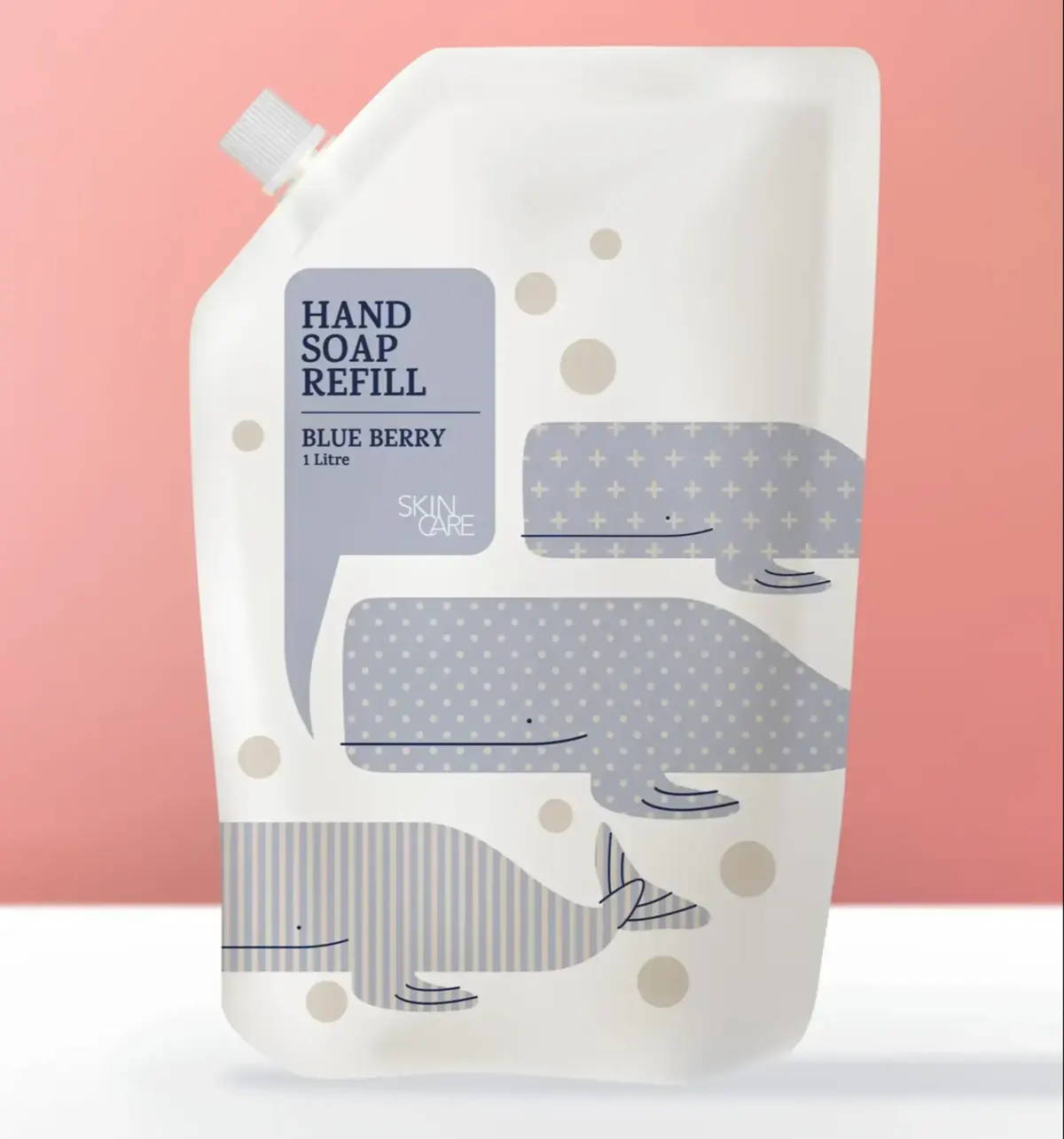 From How2Recycle pre-qualified recyclable films and pouches with PCR content to plant-based renewable PE resins and compostable film or paper-based structures, Berlin Packaging offers a suite of flexible packaging products with a lower environmental impact to help you meet your sustainability goals.
General rate increases plus an uptick in container volumes during the summer elevated ocean spot rates on trans-Pacific lanes from Asia/China to the West Coast and East Coast above 2019 (pre-pandemic) levels. While the July and August import volumes were higher, some industry observers believe this bounce may be the high point of the peak season and year.
As a result of stubborn inventory destocking over the past 12 months, the National Retail Federation (NRF) expects import cargo volumes at major U.S. container ports to drop by nearly 13% in 2023 compared to last year. However, NRF forecasts a rebound in the fourth quarter, with November imports expected to rise by 8% year over year (YOY) — the first monthly YOY increase since June 2022 — and December imports up 10% YOY.
While schedule reliability has improved substantially since last year, it has stagnated at 64% in June and July, reports Sea-Intelligence. Average delays for late vessel arrivals moved upward to 4.59 days in July. Blank sailings (canceled voyages or skipped ports) rose during the summer, especially in the trans-Pacific lanes from Asia to the West Coast. Blank sailings and slow steaming (intentionally slowing the speed of container ships) negatively impact schedule reliability.
As volatility persists in many global trade lanes due to blank sailings and slow steaming, Berlin Packaging continues to proactively search for alternate routings and provide real-time visibility of the global freight market to help our customers minimize any disruptions to their supply chains. We partner with all of the major ocean alliances to help mitigate delays due to blank sailings from a single carrier.
Import Volumes and Port Activity
July import volumes in the U.S. fell 14% YOY but were on par with pre-COVID July 2019 figures. Imports from Asia hit an 11-month high in July. The West Coast, however, was not the beneficiary, as its share of Asian imports dropped to 53% in July from 59% in June. The Ports of Los Angeles (LA) and Long Beach (LB) saw all imports decrease in July, with LA reporting a 25% drop YOY and LB announcing a 28% decline YOY.
The Port of Houston hit a record for monthly container volumes in July, with a 5% YOY increase. In July, the Port of Charleston handled 12% more containers than in June and 3% more than in July 2022. July container volumes at the Port of Savannah jumped 17% over June but decreased 16% YOY.
While Hurricane Idalia briefly disrupted port operations in the Southeastern U.S. in late August, the Ports of Jacksonville, Savannah, and Charleston reopened within 48 hours after the powerful storm came ashore in Florida.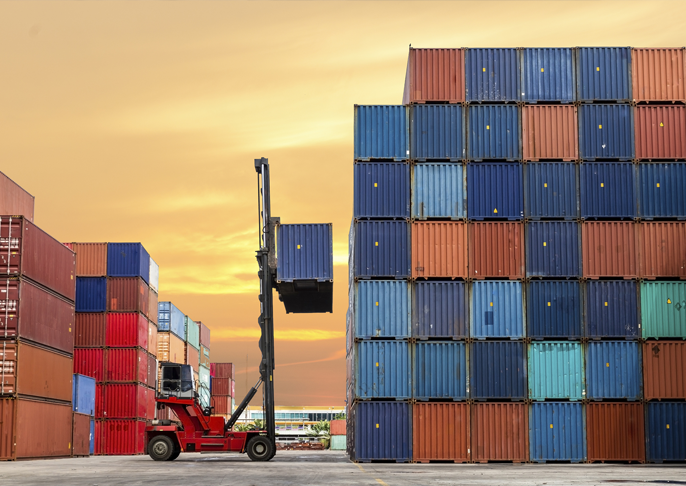 Panama Canal Restrictions
In July, the Panama Canal — a key passage for container ships from Asia to the Gulf and East Coasts — imposed additional restrictions on ship passages due to an ongoing drought and low water levels. The Panama Canal Authority allows only 32 vessels per day, down from about 36 per day. It has also set weight limits, forcing some ships to unload part of their cargo before entering the canal.
These transit actions have resulted in delays for non-booked ships. Average wait times for all vessels to pass through the canal reached 10.5 days in August, up from 6–7 days in July. However, container ships have been mostly unaffected by the delays, averaging wait times of less than a day.
As a Customs Trade Partnership Against Terrorism (CTPAT) Certified importer, Berlin Packaging and our customers reap multiple benefits, such as reductions in customs freight examinations, "front of the line" status during inspections/exams, shorter wait times at the border, and more.
Market forces continue to restrain transportation costs in North America.
In July, shipments and expenditures were down nearly 9% and 24% YOY, respectively, according to data from Cass Transportation Systems.
Cooling retail sales and inventory destocking continue to slow the movement of goods.
Carrier capacity exceeds shipper demand, keeping prices stable.
Diesel fuel prices and surcharges bottomed out in June and July but rose in August. Nonetheless, diesel prices in late August were 64 cents per gallon less than one year ago.
With a dedicated team of logistics specialists, Berlin Packaging has expertise in all modes of transportation — truckload, LTL, intermodal, and parcel — to ensure our customers receive competitive rates.
Nearshoring Gains Steam
Annual trade between the U.S. and Mexico may hit $1 trillion in the next five years as some American companies look to shorten their supply chains. In 2022, trade between the two countries totaled $779 billion, making Mexico the second largest trade partner with the U.S. Last year, trade between the U.S. and Canada reached $793 billion, while trade with China totaled $690 billion.
In the first six months of 2023, Mexico is the leading trade partner with the U.S., followed by Canada and China. Mexico is also the top importer to the U.S., with the value of imports totaling $236 billion through June. Laredo, Texas, is the no. 1 spot among the nation's 450 international gateways for trade, beating former top performers at the Port of Los Angeles and Chicago's O'Hare International Airport.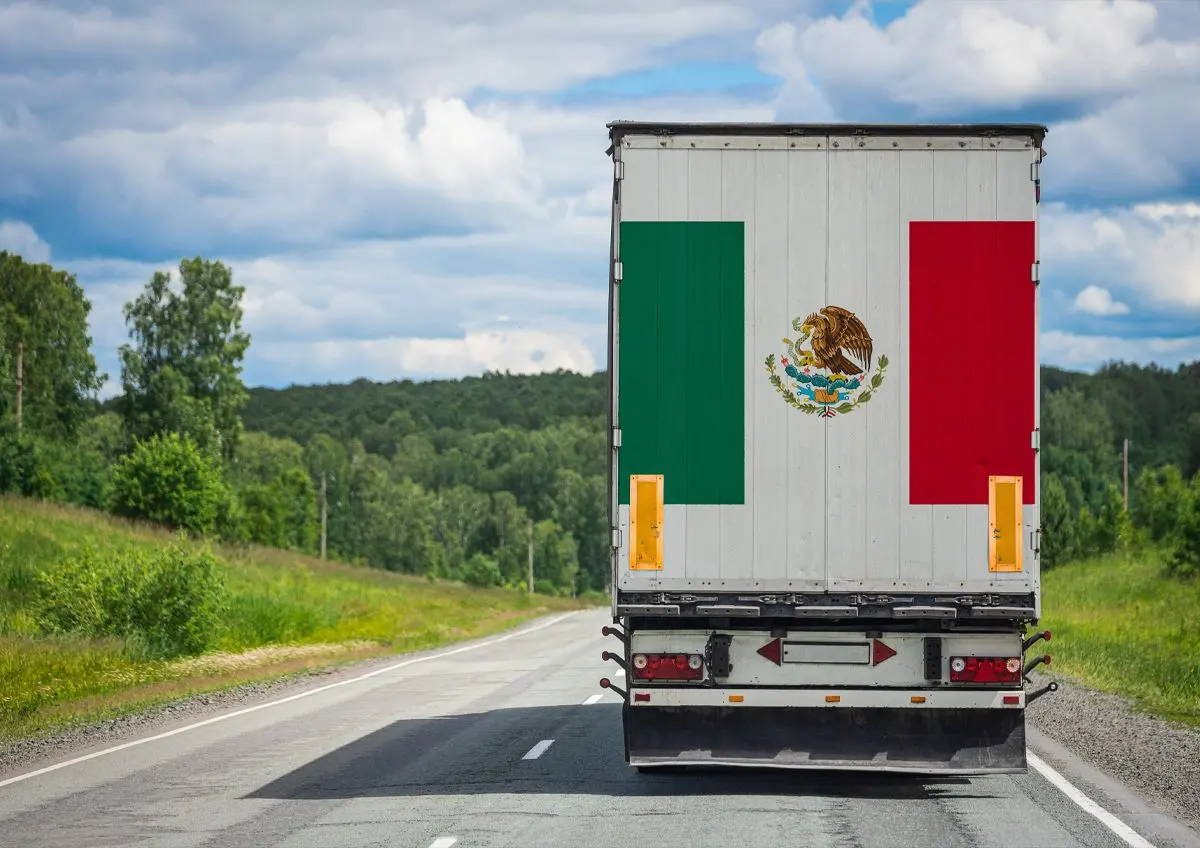 Truckload Rates & Shipments
Since the 4th of July Holiday, line-haul costs per mile for the dry van spot market have followed typical seasonal patterns, decreasing slightly.
In mid-August, the average dry van spot rate per mile stood at $1.84, a 17.5% drop from one year ago. Spot rates are 44 cents less per mile than contracted rates.
As of mid-August, the weekly count of dry van spot shipments had declined by 4% compared to one year ago. However, the current number of shipments is above levels recorded in 2018 and 2019.
Van load-to-truck ratios, which serve as a measure of both demand (the number of loads) and capacity (the number of available trucks to carry those loads), hovered in the 2.5 to 3.0 range in August, moving up slightly since May.
The ratio was 6.46 in August 2021 and 3.54 in August 2022. Smaller ratios typically spell lower shipping costs.
Retail Imports Drop, Shopper Spending Slows
Retail import volumes at major U.S. container ports tumbled 22% in the first half of the year compared to one year ago, reports the National Retail Federation (NRF). July imports are forecast to be down nearly 13% YOY. NRF predicts 2023 import volumes will fall 12.8% compared to last year.
Declining cargo volumes are the result of retailers working their way through inventories built up over the past 12 to 18 months. NRF forecasts a turnaround toward the end of the year, with November imports expected to increase by 8% YOY (the first monthly YOY increase since June 2022) and December imports up 10% YOY.
Consumer spending is slowing. "Consumers are still spending but are under financial pressure and have been adjusting how much they buy, while also shifting from goods to services," said Jack Kleinhenz, NRF's Chief Economist. "While job and wage gains have counterbalanced inflation, the stockpile of savings accumulated during the pandemic is dwindling and is no longer providing as much spending power as previously available."
Diesel Fuel Prices Fluctuate
In late August, the average price for diesel fuel in the U.S. was $4.47 per gallon — a $0.64 drop from one year ago but a $0.71 increase since early July. Diesel prices have fluctuated from a high of $4.60 per gallon to a low of $3.76 in 2023.
Average price for diesel fuel (per gallon)
Yellow
'

s Bankruptcy Realigns LTL Shipments

Yellow Corp., the third largest less-than-truckload (LTL) operator in the U.S. with a 9% market share, declared bankruptcy and ceased operations at the end of July. As a result, other LTL carriers have stepped in to handle Yellow's former loads. Furthermore, LTL rates have risen.

While LTL carriers report an increase in shipments since Yellow's demise, the average weight per shipment is down, and total LTL tonnage is flat.
UPS, Teamsters Reach Labor Agreement
In late July, UPS and the Teamsters Union reached a tentative five-year labor contract, averting a strike set for August 1 that would have idled 340,000 union workers and disrupted the parcel industry.
The contract, which was overwhelmingly ratified by union members, increases hourly wages by $2.75 in the first year, with smaller increases in years two through four and a larger increase in year five.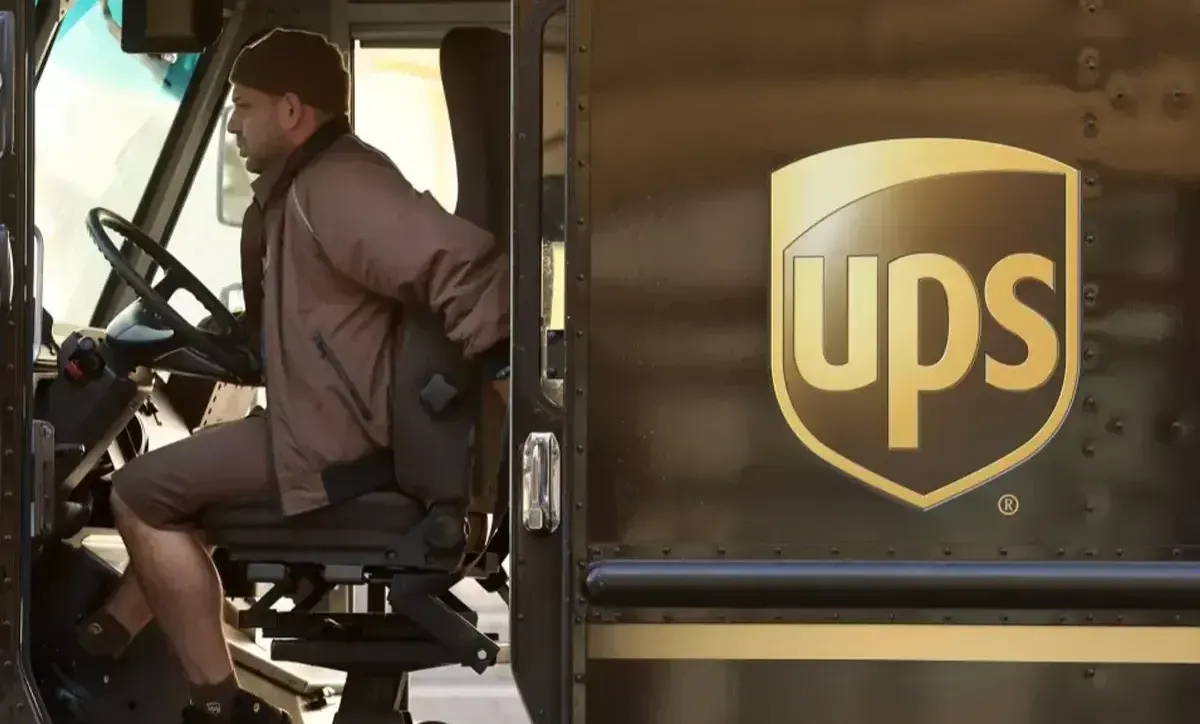 Berlin Packaging maintains strong and enduring partnerships with local carriers, resulting in best-in-class service and competitive costs that benefit our customers.
Call the number below to be contacted by a Packaging Consultant.
1.800.2.BERLIN