By: Berlin Packaging Specialist
Date: October 28, 2019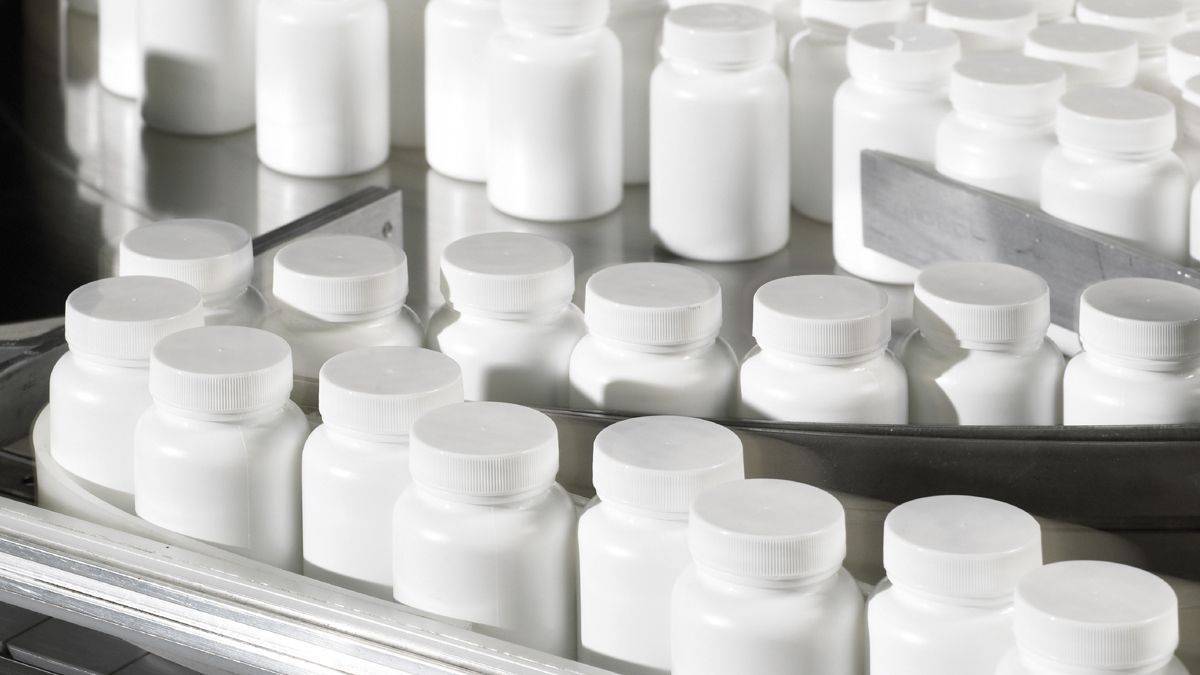 Poor quality drives customers away and leads to significant business costs and inefficiencies. Experts have calculated the cost of poor quality to be 20% of an average company's revenues.1 Other research has shown that "quality product" is the top criterion that buyers of packaging look for in their supplier.2
General Motors provides a recent example of the cost of poor quality. An improper design of an ignition switch led to a recall of 2.6 million vehicles, an earnings charge of more than $1 billion in 2014, and damage to its brand. The defect also caused thousands of severe injuries and at least 100 deaths.
Our white paper, Measuring the True Cost of Quality, provides more insight on WHY quality is so important. This paper focuses on HOW to ensure excellent quality. We will:
review the elements of a quality system,
offer reactive and proactive applications, and
describe common pitfalls to avoid.
Building a well-performing system is not just a matter of having the right checklists. Edward Deming, one of the fathers of the quality movement, noted: "Quality is not something you install like a new carpet or a set of bookshelves. You implant it. Quality is something you work at. It is a learning process."
Indeed, people who learn, innovate, and improve are essential to achieve quality. And this focus on people is where we begin as we turn to the elements of a quality system.
Elements of a Quality System
A quality system has four major elements.
Leadership
Quality must be championed as a priority by senior leadership. Leaders should build quality into their vision for the organization and communicate the importance of quality on a regular basis. Importantly, leaders should characterize efforts to improve quality as investments rather than costs. See our white paper, People Power, for more on how leaders can engage employees.
Processes
Building quality into a business requires having processes properly defined, properly implemented, and running smoothly. Quality won't happen with haphazard procedures. Airline pilots ensure safety by rigorously following a pre-flight checklist before every flight. Nurses check a patient's wristband and confirm their name or birthday before administering medication in a hospital. A smart process focuses on defining each of the inputs, in the right order, that yield the right and reliable outcomes.
Measurements and Goals
Measurements should occur against the inputs, the process performance, and the outputs. These measurements should tie to specific goals. The best goals are not finite targets (e.g., A process time, B purity, C defects) but rather improvement targets over prior performance (e.g., X% faster, Y% better, Z% cheaper). Linking goals to dollars is also helpful, since that puts quality into a language that the whole organization can understand.
Team
There are two kinds of teams related to quality. The first is a dedicated Quality function. This is a team of trained professionals who work to optimize the quality system. They are responsible for process and document control (codifying the proper procedures), product and output integrity (setting product specifications and inspection protocols), nonconformity and defect resolution (correcting products and processes that do not meet specifications), auditing the supply chain (examining capabilities of supply partners), and training the organization (elevating skills around quality). A dedicated Quality team brings expertise and focus that advances the quality cause.
The second team is everyone else in the company. The ideas of quality touch every function – from Human Resources and Customer Service to Manufacturing and Accounting. Process discipline, accuracy, and reliability are everyone's job.
A company must incorporate all of these elements within its own operations to deliver quality products and services. But it's also important for these elements to reach upstream and downstream in the supply chain. A strong quality system needs to influence supplier behavior as well as connect to and understand customers and consumers. The scope and reach of quality thinking should be as broad as possible.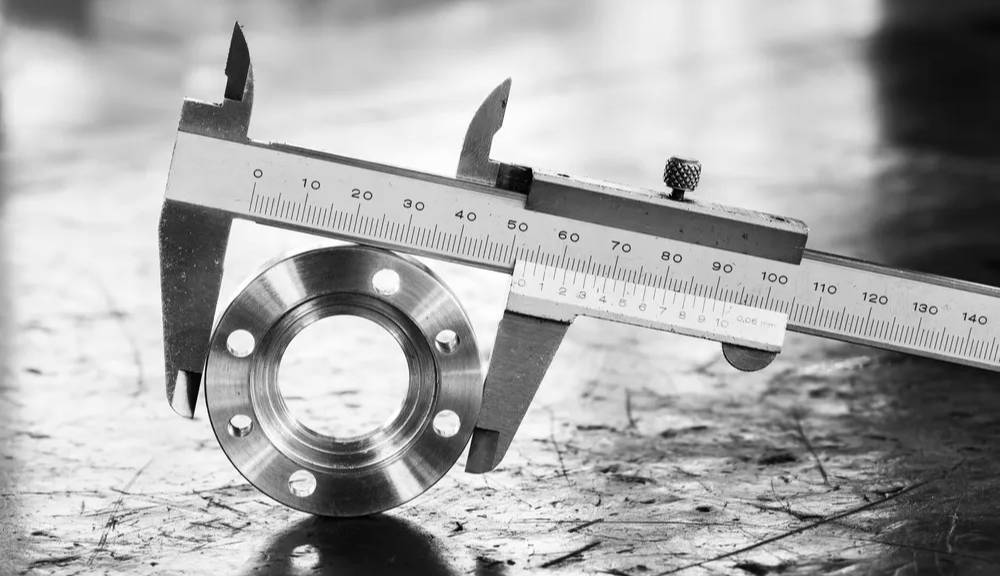 Spotlight On Standards and Tools
Quality systems are often formed around and with common standards and tools.
Standards
One widely used standard is ISO (the International Organization for Standardization). ISO is a governing body that sets specifications to ensure quality, safety, and efficiency in products and services. Companies can get certified under ISO by documenting processes, following these processes, and providing evidence that the processes are effective. Annual audits are used to certify compliance. A quality system can be compliant to ISO without being certified. Depending on the size and mission of an organization, it may make sense to pursue the spirit of ISO without the formal certification.
Tools
There are many tools available for use in quality systems. They include:
Lean. An organization-wide approach to reducing waste.
Six Sigma. A methodology focused on improving processes. The approach was designed by Motorola and is named after their desire to reduce defects to less than 3.4 parts per million (99.99966% error-free – or six standard deviations).
PDCA (Plan, Do, Check, Act). Called the Deming cycle or the Shewhart cycle, this is the basic management approach for improving processes and products. Popularized by Edward Deming, it's the basis for DMAIC (Define, Measure, Analyze, Improve, Control) and other improvement-cycle approaches.
FMEA (Failure Modes and Effects Analysis). A technique to predict and resolve system failures.
8D. An eight-step process, originally created by Ford Motor Company, to contain and fix defects and institute preventative measures so the defects do not recur.
All of these tools are focused on improving the efficiency and accuracy of a system. There are many other tools as well, and an experienced Quality professional will know the best tools to apply based on a company's goals.
Reactive and Proactive Applications
A quality system should be applied in two ways.
Reactive
When a defect occurs – either because a set of inputs or processes is out of specification, or because the specifications are set improperly – the quality system needs to contain the defect, assess the root causes of the problem, and then install changes to make sure the defect does not happen again.
Defects are expensive to fix and can cause distraction and damage to a company's brand. Consider these examples:
Taco Bell finding horsemeat blended in with ground beef – The company pulled product from their supply chain in the United Kingdom and had to quell consumer questions from around the world concerning the quality of ingredients.
Johnson & Johnson selling Children's Tylenol and Children's Motrin containing metal particles – The company recalled thousands of bottles, pled guilty, and paid a $25 million fine. An FDA investigation showed the company was not following proper manufacturing practices.
Blue Bell ice cream testing positive for listeria – The company pulled all its products off the shelves; the financial impact led to announced layoffs of almost 40% of the company's workforce.
Firestone tires experiencing tread separation – The company recalled 6.5 million tires and compensated families for almost 175 deaths.
Peanut Corp. of America selling peanut butter with salmonella – The company declared bankruptcy after FDA investigations revealed filthy manufacturing conditions and evidence that the company knowingly shipped products containing salmonella. Four executives were convicted on felony conspiracy charges.
Having a quality system that quickly and accurately diagnoses, contains, and resolves issues can play a pivotal role in minimizing the damage from a quality failure.
Proactive
Quality systems should also proactively work to improve the speed, efficiency, and effectiveness of manufacturing and general business processes in order to prevent breakdowns. These efforts notably include continuous improvement, which is a core part of quality discipline.
The payoff is significant cost savings driven by avoidance of repair, rework, scrap, service calls, warranty claims, and other fixes related to quality defects. Studies have shown that costs increase 10-fold for every project phase a defect escapes; it's much cheaper to invest to keep quality problems at bay. For example, a defect found in the Design phase is 10 times more expensive to fix than had it been found in the Specification phase. Likewise, a problem found in Production is 10 times more expensive than when found in Design.
A proactive approach to quality is therefore a smart investment both for customer relationships and the bottom line.
Reactive quality issues make headlines, but proactive quality improvements drive the most value.
Common Pitfalls
Even the most well-intentioned quality programs can be derailed by implementation mistakes that can impair the speed and effectiveness of the system. Common missteps include:
Assuming the "quality experts" will handle it. While a dedicated Quality team will bring significant expertise, quality must be embraced by the entire organization and senior leadership.
Being overly dogmatic. The process-orientation of quality systems is meant to deliver better outputs. But a too-bureaucratic, sledgehammer approach can slow action and reduce innovation. Quality must fit into the company's ecosystem in the right way.
Measuring the wrong things. "What gets measured gets managed" is a common refrain in business. But if the quality system is focused on the wrong metrics – items that are not correlated with key outputs – then energy is being wasted.
Having inconsistent goals. A system can be optimized around a limited number of variables. It's hard to lower production cost, raise production speeds, and raise production quality at the same time. Quality goals need to be internally consistent.
Seeing quality only as a tactical tool. Quality should be considered while making strategic decisions, not just during tactical issue-fixing. Quality can play a role in topics like deciding the new product pipeline, selecting the right supply-chain partners, and hiring staff.
Part of the art of implementing a good quality system is to manage the tradeoffs to get the benefits of quality without succumbing to these pitfalls.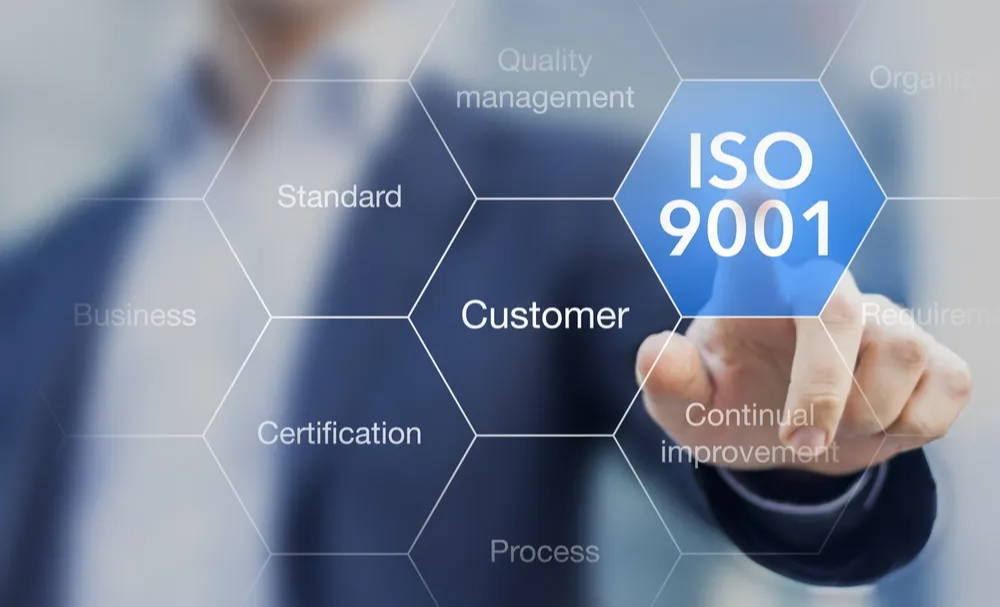 Spotlight on Berlin Packaging
Berlin Packaging is a leading supplier of rigid packaging with a well-established quality system.
Leadership
Quality is embraced as a priority through all managerial layers up to the Chairman of the company. The commitment to quality is also clearly stated in the company's Quality Policy:
At Berlin Packaging, we strive to have a positive impact on the income of our customers. This is done through providing packaging and service solutions that increase our customers' revenue, decrease their costs and/or improve their productivity. Along with having a positive impact on their income, we are committed to providing accurate and timely information and product to our customers while continuously looking for ways to improve our processes.
Processes
The company is ISO 9001 certified and has been since 2004. This ISO certification covers the company's operations, its design and innovation process, and its sales force. There are also specific processes for reactive issue resolution as well as proactive continuous improvement. To demonstrate its commitment and expertise in quality, the company even offers quality consulting services to its customers at no charge in exchange for new packaging business.
Measurements and Goals
The company tracks specific metrics. These include on-time delivery of product (with a goal of 99% on-time delivery of warehouse shipments every month), product meeting specification (with a goal of at least 99.2% of product shipments meeting all customer requirements and needs), and Customer Business Reviews (with a goal of quantifying the income customers earn as a unique consequence of working with Berlin Packaging). The company also measures the service, quality, and delivery levels of its suppliers; the thrill levels achieved with its customers; and the engagement levels with its own employees.
Team
The company has a dedicated Quality team with more than 100 years' combined experience. This team works reactively and proactively to build the strongest quality system for the company and its customers.
Getting Started
Implanting a quality system is a significant endeavor. There are three useful steps to get started.
Understand Your Baseline
Take an inventory of your starting point. For example:
What processes do you codify?
What data do you collect?
What goals do you have around these metrics?
Who is involved in thinking about quality?
What do they do?
How do you benchmark versus your key competitors in terms of quality inputs or outputs?
What do customers and consumers say about your quality?
Are your key suppliers helping you or hurting you?
Define Your High-Level Goals
Given your starting point, define your vision for the future.
How does quality fit with the company's mission and strategy?
What are 1, 5, 10, and 20 year milestones? (When Toyota was known for small, affordable cars, they set a rally-cry goal to "beat Benz" in the luxury market. While it seemed far-fetched when it launched in 1989, Toyota's Lexus brand now has a sales volume comparable to Mercedes while also beating Mercedes on quality scores.)
What resources and investments are likely required to accomplish these goals?
Syndicate With Senior Leadership
Secure buy-in on the quality system.
Does senior leadership believe in the benefits of the quality system and celebrate quality as a pillar of the company's game plan?
Are you treating quality as an "initiative" (since initiatives come and go) or as something that's part of the organization's culture?
For those serious about elevating their quality levels, finding an experienced person or partner to help work through the initial steps is often a wise investment.
Summary
Investing in quality is smart for your customers, employees, and shareholders. Customers demand quality, and your company will be healthier and more profitable with it. But creating a quality system is a significant undertaking. In this paper, we reviewed elements of an excellent quality system, including thoughts on leadership, processes, measurements and goals, and team. We discussed reactive and proactive applications of this system, stressing the importance of continuous improvement and some pitfalls to avoid. To implant quality, people and culture are essential, but they can't compete against a poorly-designed system. In Edward Deming's words, "A bad system will beat a good person every time." A smart quality system should be built and applied not only looking inwards to the company, but also touching customers and suppliers as well. Quality is an ecosystem, and all the participants and elements need to mesh.
1Timothy Clark, Success Through Quality.
2Parthenon Group research, 2014.