Measuring the True Cost of Quality: Practices to Make Quality an Asset
Quality is a make-or-break issue for most businesses. Companies with higher and more consistent quality do better over time. But this performance comes at a cost. While we often hear about the "cost of poor quality," this only reflects a portion of the total quality costs. This paper lays out four major categories of quality costs and introduces methods to ensure good quality.
By: Berlin Packaging Specialist
Date: October 28, 2019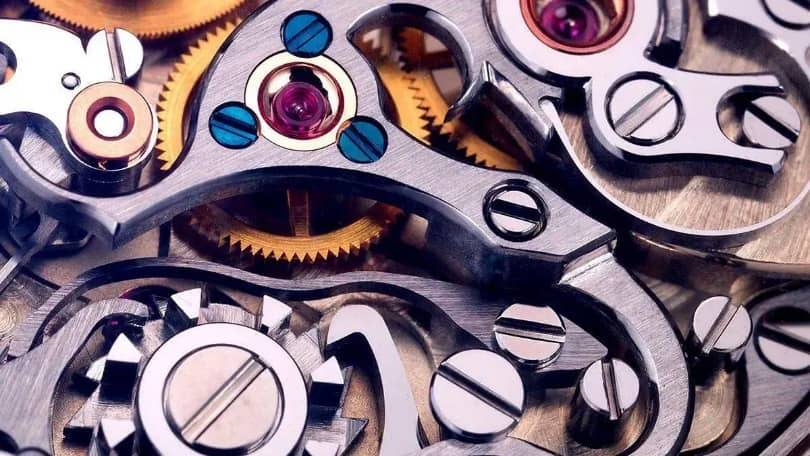 Imagine you are an executive at Johnson & Johnson, and you start to receive reports about your products having an unpleasant odor. As the complaints increase, you hear that a few people also have nausea, vomiting, and stomach pain. After a full investigation, you determine that the odor has been linked to the presence of trace amounts of 2,4,6-tribromoanisole (TBA), a byproduct of a chemical used to treat wood pallets that transport and store packaging.
What follows is a full recall of Tylenol, over $650 million in lost revenue, a 31% decline in U.S. sales for Johnson & Johnson's over-the-counter brands, the closing of a plant, employee firings, loss of market share to competitors, and an immeasurable hit to the brand image. This, in a nutshell, is the cost of poor quality.
The term "quality costs" has different meanings to different people. Some think of the costs of poor quality as finding and correcting faulty work. Others think of the costs to attain good quality. Both definitions are accurate. It's important to understand that quality costs result not only from producing and fixing defects but also from ensuring that good products are made in the first place. This paper takes a deeper look at the many costs associated with quality and highlights various methods and best practices for ensuring good quality.
Why is Quality Important?
Before jumping into all of the costs of quality, it's important to spell out why quality is so important. Higher quality – better and more consistent products – helps a company grow its profits because:
Retailers are more likely to stock the product.
Customers return to make repeat purchases and recommend the product or service to others.
Perceptions of quality allow for more premium pricing.
Fewer returns and replacements lead to reduced costs.
A reputation for quality helps attract and retain good staff.
The brand will be bolstered by the quality halo, further reinforcing all the above (consider Apple, Lexus, or even Chick-fil-A).
Each of the points above can help build corporate value. The U.S. auto industry is a quick example. Hyundai, Ford, and Mercedes – cited by J.D. Power as having some of the best initial quality ratings (defects per 100 vehicles) – have performed much better over the past two years than brands like Suzuki and Chrysler that have lower quality ratings.
Cost of Poor Quality
Companies have to work hard to maintain and improve their reputation for quality, which can easily be damaged by product quality defects. The cost of poor quality includes internal and external failure costs.
Internal Failure Costs
Internal failure costs – defects that are found before delivery to external customers – are caused by products or services not conforming to requirements or customer/user needs. The more effective a company's appraisal activities, the greater the chance of catching defects internally and the higher the internal failure costs. (We'll talk more about appraisal costs later in the paper.)
Internal failure costs are caused both by errors in products and by inefficiencies in processes. These costs include:
Scrap: The labor and material that created the defective product.
Rework: The cost to correct the defective material.
Re-testing: The cost to retest products after rework or other revisions.
Downtime: The loss of effective capacity caused by the quality problems.
Failure Analysis: The cost of analyzing nonconforming goods or services to determine root causes.
Changing Processes: The cost of modifying the manufacturing or service processes to correct the deficiencies.
Downgrading: The cost difference between the normal selling price and the reduced price due to quality reasons.
Backorders: The loss of revenue from not fulfilling current orders and losing future orders due to backorder situations.
External Failure Costs
When a defective product or service is delivered to a customer, external failure costs result. Typically, the cost to eliminate an external failure is five times greater than at the internal phase. This cost is incurred either because the defect was not caught before shipping (which would have resulted in an internal failure costs), because a decision was made to ship knowing about the defect, or because the company did not adequately test its goods prior to shipping. External failure costs include:
Complaints: The costs of investigation and adjustment of justified complaints from the defective product.
Warranties: The costs involved in replacing or making repairs to products that are still within the warranty period.
Repairing Returns: The costs associated with the receipt, repair, and replacement of defective product.
Allowances: The costs of concessions made to customers in exchange for an agreement to use a substandard product "as is."
Penalties: The costs involved with violations in service level agreements.
Lost Opportunities: Future profits lost due to customers switching for reasons of quality. This includes canceled contracts and loss of prospective customers.
Company's Brand and Image: While this cost is hard to measure, it has the potential to be the most damaging to a company.
There are many costs involved when something goes wrong. Further, there is another set of costs involved with preventing failures and defects; these are the costs of good quality.
Cost of Good Quality
Companies that invest time and resources in this area can encounter significantly fewer quality issues. These "costs of good quality" consist of both prevention costs and appraisal costs.
Prevention Costs
Generally the most effective way to manage quality costs is to avoid having defects in the first place. It is much less expensive to prevent problems than to find and correct them after they have occurred. Funds expended to minimize failure costs are prevention costs. Companies that pursue operational excellence purposely allocate time and resources to track these costs, and they typically spend more on prevention methods than the other quality cost elements. Some examples of prevention costs include:
Quality Planning: The wide range of activities that collectively create the overall quality plan and numerous specialized plans, plus the full communication of these plans to all parties involved.
Process Planning: Process capability studies, inspection planning, and other activities associated with the manufacturing and service processes.
Quality Audits: Evaluating the execution of activities in the overall quality plan.
Supplier Quality Evaluation: Evaluating supplier quality activities prior to supplier selection as well as auditing their activities during the contract period.
Education and Training: Preparing and conducting quality-related employee training programs on company procedures, specification, and inspection activities.
New Products Review: Including design review, reliability engineering, risk assessment, Failure Mode and Effects Analysis (FMEA), Design of Experiments, and other quality-related activities associated with the launching of new products or designs.
Appraisal Costs
Appraisal costs, sometimes called inspection costs, are costs related to evaluating quality levels in all stages of production. These include:
Inbound Goods and Services Evaluation: Making sure that the materials you receive meet your requirements.
In-Process and Outbound Inspection: Testing product throughout the manufacturing process to assure that it meets specifications prior to being released.
Field Testing: Pulling product after it enters the market place and evaluating it.
Process and System Audits: Formal evaluation of the infrastructure behind your products and services.
Calibration of Measurement and Test Equipment: Maintaining the accuracy of the tools used in the product testing process.
A company should consider the tradeoffs between accepting "bad" quality costs and investing in "good" quality costs. Smart companies see the latter as the better choice.
Quality Leaders
Starbucks
Starbucks is known for focusing on the details. Starbucks takes innovation and quality seriously, and they combine them to provide world-class products and services.
Over $1B of Starbucks' revenue comes from their ground and whole-bean coffee sold outside their stores in supermarkets and other retailers. A recent demonstration of the Starbucks approach to quality relates to changes they made to their one pound bag of coffee sold at retail.
Starbucks utilized voice-of-the-customer (VOC) feedback to identify a need for improved packaging – ensuring the bags were both properly sealed and easy to open. Starbucks appreciated that an investment in prevention will yield benefits in consumer behavior.
Starbucks incorporated several complex experimental designs to find the exact combination of parameters to achieve the desired results. Importantly, these new process parameters were tested for reproducibility and reliability. The new parameters were then rolled out to production where both process parameters and output (sealed bags) were carefully monitored.
Subsequent VOC feedback showed that packaging-related defects were reduced by 90%. By incorporating proven quality techniques throughout the organization, Starbucks was able to improve efficiency, reduce loss, and improve the customer experience.
Gibson Guitar
Gibson Guitar faced a crisis in the mid-1980's, and they thrived by changing the way they looked at quality. Please visit our Packaging Perspective to learn more about and comment on Gibson's quality story.
Methods to Ensure Good Quality
There are a wide array of approaches to ensuring good quality. While each industry or segment has different needs, the following sample of best practices is instructive.
Strong Process Culture
One way to infuse a strong process culture into your organization is through ISO (International Organization for Standardization) certification. ISO 9001 is an international quality management standard. Thousands of product- and service-oriented organizations in over 100 countries have adopted it, and many more are in the process of doing so to achieve excellent standards of quality.
Strong Team
A strong Quality Group is important to any organization that wants to develop and maintain robust systems. Issues that must be addressed by the team include:
Document Control: This is a formal method of controlling your documentation. Documentation should cover your product specifications, order transactions, training records, and procedures. These can be simple (like a one-page memo that outlines how you receive product at your dock), and the discipline of creating and maintaining these documents, led by the Quality Group, drives higher degrees of consistency and compliance.
Product Integrity: The Quality Group helps define the requirements and expectations of your company's output.
Nonconformity Management and Reporting: Mistakes will happen both within an organization and from its suppliers. The Quality Group identifies these incidents and facilitates the investigations, reviews findings, and issues responses. This clearinghouse for these issues should be independent from both the source of and the group impacted by the nonconformity.
Auditing and Training: It is important to have ongoing monitoring of processes, people, product, and suppliers. While there are many Subject Matter Experts (SMEs) throughout an organization who may conduct training, the documentation and direction of that training is often coordinated by the Quality Group.
Dedicated Resources: While "quality is everyone's responsibility" is a valid concept, quality is the job of the Quality Group. To keep a healthy check and balance, it is good practice to have Quality report directly to executive management and not into functions most directly related to the company's revenue (e.g., sales or operations). The Quality Group can be one individual who has these assigned responsibilities or an entire department with highly specialized roles.
Strong Quality Processes
Developing quality processes throughout an organization is a great way to set expectations and drive specific levels of quality across the board. Processes to consider include:
Sampling Plans: A sampling plan is a blueprint for collecting, handling, and testing representative samples of products. Implementing a clearly defined and consistently employed sampling protocol reduces the chance that the sampling process will be a source of error.
CAPA: Focusing on continuous improvement, CAPA (Corrective Action and Preventive Action) improves an organization's processes and seeks to eliminate causes of nonconformities or other undesirable situations. Corrective actions are intended to determine the cause of nonconformities that have been detected, while preventive actions are the plan put in place to avoid a recurrence of a particular problem.
Supplier Management
Your suppliers are an extension of your business, and it's just as important to manage them as it is to manage your shipping or production departments. They need to know what is expected of them as well as the fact that you are monitoring their performance. Supplier management strategies include:
Defining Supplier Metrics: Choosing the right metrics and making sure you have a clearly defined method of measurement and calculation will simplify the process of communicating performance goals to your suppliers while also minimizing disagreements about the results.
Ranking/Rating Supplier Performance: You can publish a dashboard of how the supplier is performing and surround the metrics with commentary on ways to improve. When there are many suppliers, this technique also gives you a tool for making new business decisions and for creating a healthy sense of competition by showing how suppliers rank against their peers.
Regular Communication: Regular communication of expectations and performance with your suppliers is essential.
Supplier Audits and Visits: Reports and updates from a supplier are helpful, but nothing is better than seeing their facilities firsthand. This forces suppliers to address any outstanding issues and also gives them an opportunity to display new equipment, facilities, or upgrades in person.
Relevant Quality Metrics and Dashboard
Having a robust quality management system in place isn't complete without being able to measure and report relevant metrics to the appropriate parties. Most companies do not know what their quality costs are because they do not keep reliable statistics. Having the right metrics in place, as well as a dashboard for tracking over time, is critical in gaining senior management buy-in and customer confidence.
Case Study: Berlin Packaging
Berlin Packaging is a leading supplier of rigid packaging with a dedicated Quality staff and a formal Quality Management System. The team has decades of experience in matters of quality measurement and resolution.
This Quality team is supported by two quality enablers. First, Berlin Packaging operates under a clear Quality Policy:
"At Berlin Packaging, we strive to have a positive impact on the income of our customers. This is done through providing packaging and service solutions that increase our customers' revenue, decrease their costs and/or improve their productivity. Along with having a positive impact on their income, we are committed to providing accurate and timely information and product to our customers while continuously looking for ways to improve our processes."
Second, Berlin Packaging is ISO 9001 certified and has been since 2004. The ISO certification covers the company's operations, including its design studio, Studio One Eleven, representing a broader quality validation than that received by most organizations.
All together, Berlin Packaging tracks three specific Quality Objectives:
99% On-Time Delivery - Our goal is to achieve on-time delivery for at least 99% of our warehouse shipments every month of every year.

Product Quality - Our goal is to have at least 99.2% of product shipments meet all customer requirements and needs.

Strategic Planning Reviews - Our goal is to meet with customers in formal business reviews to quantify the value we provide.
Berlin's award-winning information management and training systems have helped employees achieve each Quality Objective and support the overall Quality Policy year after year. These quality systems provide tools to manage real-time data and information essential to meeting customer quality requirements. Built into the systems is a comprehensive two-tier Complaint Resolution Program ensuring that all nonconformities are properly addressed. The systems also help with Supplier Management and ongoing Supplier Score Card programs.
With a dedicated Quality team, a culture of quality company-wide, and a formal policy aimed at improving their customers' bottom line, Berlin Packaging has become a leader synonymous with high quality and operational excellence in the packaging industry.
Summary
Quality problems will occur in every company. The challenge is to address them effectively and holistically, managing all quality costs and investments together. Indeed, the true cost of quality is the sum of four categories: internal and external costs as well as prevention and appraisal costs. Companies that are quality leaders spend significant resources in prevention and appraisal costs. The more a company invests in implementing strong quality methods and "good quality costs" on the front end, the more likely it is to avoid the costs of poor quality on the back end. Increased customer loyalty and the resulting revenue growth are the dividends paid by investing in good quality costs and partnering with suppliers who do the same.