What is a Cracked Seam Glass Defect?
By: Berlin Packaging Specialist
Date: November 11, 2019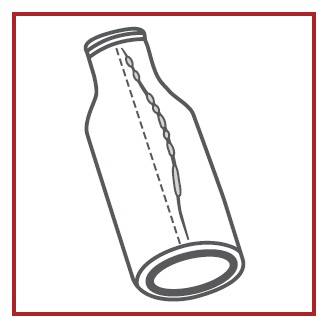 Cracked Seam is a type of glass defect during the manufacturing process of glass bottles.
A fracture which usually occurs in the body of the article. It doesn't always cause the breakage of the articles.
Problem
Breaking of the article before, during or after its packaging.