What is Spike inside the Neck Glass Defect?
By: Berlin Packaging Specialist
Date: November 11, 2019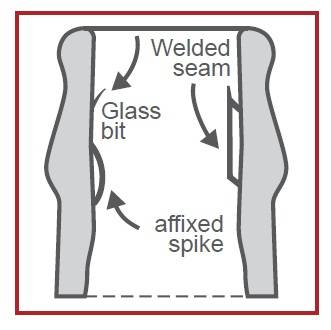 Spike inside the neck is a type of glass defect during the manufacturing process of glass bottles.
Blow-blow process: small projection of glass at the finish.
Press-blow process: irregular wall thickness with a crater-like depression in the center, whose edges are in relief and can chip easily.