What is Stuck Glass on the External Surface Glass Defect?
By: Berlin Packaging Specialist
Date: November 11, 2019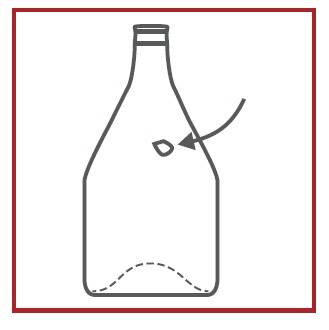 Defective Orientation Marks is a type of glass defect during the manufacturing process of glass bottles.
Unwanted pieces of glass, which may or may not be sharp, stuck to the external surface of the item.
(M+) not sharp
(C) sharp
Problem
It may affect filling and packing.