By: Berlin Packaging Specialist
Date: November 11, 2019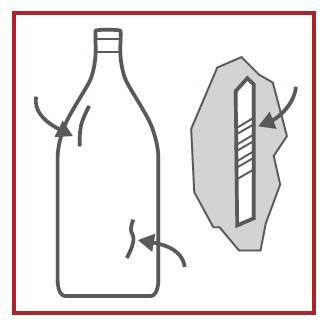 Split is a type of glass defect during the manufacturing process of glass bottles.
This is a crack which passes through the whole thickness of the glass (in any part of the article).
Problem
Breakage of the article during or after filling and packing.
Risk of accidents due to bursting if used with a carbonated product.