Posted by davis.rousseau@berlinpackaging.com BigCommerce on Feb 17th 2022
By: Bryan MacKenzie, Berlin Packaging.
Quality packaging can help reduce product returns, warranty claims and even recalls. Considering how competitive the packaging industry is, the pursuit of product quality would seem self-evident. Yet many factors conspire to downplay, obscure or even work against quality as a goal, and package suppliers often pay the price in more ways than one.
The perceived cost, a lack of awareness or knowledge, the fear of change or simple expediency are often the enemies of improved quality. These issues mask what the market and good business would have to say. Customers and consumers demand top quality. Retailers expect it, and in some cases, they will not stock any product that they think is substandard.
Better-quality products support higher prices and improved profits. Quality packaging can help reduce product returns, warranty claims and even recalls. Finally, a company's goodwill can take an incalculable hit due to poor quality. Product failures have even forced some companies to close their doors.
Despite these risks, many packaging companies continue to skirt the issue. Why change systems and processes that have worked well over time, they reason. The fact is, your customers are increasingly impacted by product failures that can be traced to poor package quality. The results can be disastrous.
Product Recalls
High-profile consumer product recalls have made manufacturers and the public acutely aware of quality. In 2012, Kraft Foods was forced into a major recall of one of its string cheese products after the packaging film was found to stick easily to the product, creating a choking hazard. In 2010, the Kellogg Co. recalled 28 million boxes of breakfast cereal due to a chemical that tainted its wax paper liners. The chemical, which migrated to the cereal, caused an unpleasant odor and in some cases diarrhea and vomiting.
Due in part to situations like these, quality assurance (QA) mandates are now stretching to categories of products not previously impacted. The Global Food Safety Initiative (GFSI) is being embraced by some of the largest food manufacturers. Soon, adherence to GFSI rules will be a requirement for distribution at retailers like Kroger's and Walmart.
FSSC 22000, a management systems approach to food safety, qualifies under GFSI and is just now affecting the world of packaging. The Food Safety System Certification was designed to provide companies in the food industry with an ISO-based certification that is recognized under GFSI rules.
Although food manufacturing is among the industries most urgently impacted by changing standards, nearly all businesses are dealing with quality pressures. When downstream customers change the game, everyone in the supply chain is affected.
In financial terms, bad quality can have an adverse impact from both the internal and external standpoints. Internally, companies suffer higher scrap, downgrades of defective products, back orders, rework time, analysis and certification of new solutions, losses in production capacity and downtime during refits. External costs include shipping allowances, vendor penalties, losses in business and potential losses in reputation. Depending on the severity of the issue, even legal costs can be involved.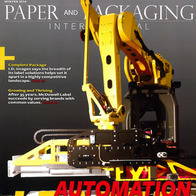 The cost of good quality has a price, too. Studies have shown that costs increase tenfold for every project phase a defect escapes, so it actually saves money to commit to quality as early in the production process as possible.
Prevention is the most effective way to improve quality; these steps include quality planning, R&D reviews, risk assessments, quality audits, supplier evaluations, and staff education and training.
Ensuring quality through the manufacturing process requires ongoing appraisal costs, such as evaluations of inbound goods, in-process and outbound inspections, field testing, system audits and equipment calibration.
Implementing a Program
So how does a company go about implementing a quality program? To begin, you must understand your baseline. What processes do you codify? What data do you collect? Who is involved in thinking about quality? What do they do? It's also important to look at what your customers and consumers say about quality and to examine what impact your suppliers are having on your internal and external quality metrics.
Next, define your high-level goals. What is your vision for QA, and how does that vision fit within your company's overall strategy? Make the effort to set time-defined, measurable milestones, and determine what resources and investments are going to be required.
No QA effort will be successful without the support of senior leadership, so you must obtain buy-in at the highest appropriate levels. Senior management must not only believe in the need for improved quality, but also understand that quality is more than an "initiative." It is a permanent change in a company's culture, something that reaches into virtually every comer of the enterprise.
Once you have your fundamentals in place, you can begin planning the tactical elements. To guide you, look to the recognized and respected standards bodies. The International Organization for Standardization (ISO) is the best-known of these. Meeting the ISO standard appropriate for your industry prevents your company from reinventing the wheel. It also gives your customers an instantly recognized marker for your quality efforts. Importantly, a company can be ISO-compliant without actually being certified. Depending on the size of your business, certification may be an unnecessary expense.
Quality Tools
Many tools also exist to help make higher quality a reality. Some of the better-known systems for implementing quality improvement include Six Sigma, lean manufacturing, Plan, Do, Check, Act - also known as the Deming cycle or the Shewhart cycle – Failure Modes and Effects Analysis and 8D, which is an eight-step process invented by the Ford Motor Co. to contain and fix defects.
QA will need to be administered by someone, and in most companies, a team is named or hired to handle the task. Dedicated, professional quality teams should have the primary responsibility for controlling documents, defining product integrity, facilitating reviews or investigations of non-conforming products or processes and handling audits and training. However, quality touches every business function, so it's important to emphasize that ultimately, everyone in the company is on the "quality team."
Other steps will include developing strong processes such as sampling and testing protocols - as well as Corrective Action and Preventive Action- to make continuous improvement a reality. Finally, plan on having discussions with your suppliers about quality. By defining your metrics upfront, communicating regularly, conducting supplier audits and visits, and establishing supplier performance rankings, you can ensure that each link in the supply chain is supporting your commitment to quality.
Starting with the auto industry in the 1970s, quality programs have grown and matured significantly over time. Only now, however, is quality becoming a major focus of the packaging industry. Don't be discouraged if you feel your company has a high hill to climb -the pursuit of quality doesn't have to cost millions or take years to implement. Airline pilots have been using inexpensive checklists - one of the best QA tools out there- since the 1940s, yet only in recent years have checklists been instituted in the chemical industry, heavy construction and even in operating rooms and intensive care wards.
Sooner or later, quality is something that everyone must deal with in his or her professional lives. The chances are pretty good that the future of your packaging operation will depend on quality. The time has come to evaluate, plan and implement a practical and cost -effective quality culture. The most important step of all in that process is to get started.
Bryan MacKenzie is director of quality at Berlin Packaging. A Six-Sigma Black-belt, he leads the Berlin Quality Service Division, which helps customers improve their operations. He spearheads issue resolution, implements supply-chain enhancements and consults with customers to improve their quality systems with a focus on lean/kaizen, failure modes and effects analysis and Six-Sigma methods.