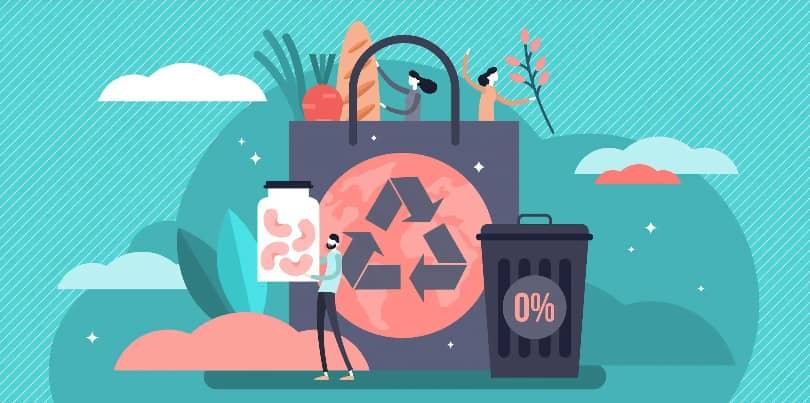 As sustainable packaging continues to be a priority for consumers throughout the pandemic, packaging manufacturers are innovating in the areas of material recyclability, package design and supply chain management, according to an article in Nutritional Outlook magazine.
Martin Rathgeber, director of engineering for Berlin Packaging's in-house design agency Studio One Eleven, says Berlin Packaging's clients are increasingly asking about sustainable options. "The pandemic may have shuffled the order and magnitude of consumers' priorities," Rathgeber says, "but sustainability has remained important. Recent data from McKinsey showed that 60%-70% of consumers would pay more for sustainable packaging, and 48% of U.S. consumers are more concerned with packaging sustainability now than they were before COVID."
Consumers want to feel good about the products they buy, Rathgeber explains, and the pandemic has highlighted that being sustainable is the right thing to do. In fact, Rathgeber points out, a consumer narrative is emerging that links the COVID-19 pandemic to our fractured relationship with the planet. This is highlighted, for instance, by some improvements in air quality when transportation-related pollution slowed.
Rathgeber says reusability is taking off both in the United States and in Europe. "Sustainability initiatives in packaging are becoming more real and data-driven," he says. "Looking at the package as a whole—in terms of the raw materials and fossil fuels used, the impact of production and distribution, and the impact of a product's disposal—is a practice that has been more in demand in the European market."
"We've started to see this practice in the United States as well," Rathgeber continues. "More consumers are realizing that it's not just the reuse or recycling of the product that's important but the impact of the product's entire lifecycle."
Learn more about Sustainable Packaging from Berlin Packaging.