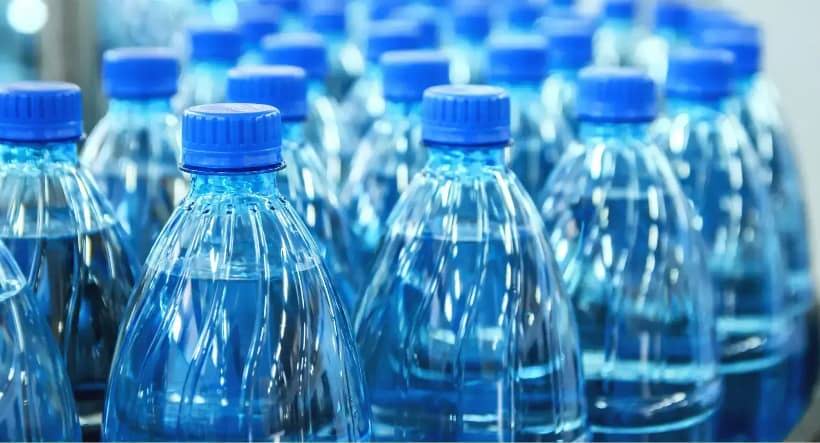 The use of post-consumer recycled (PCR) resin in plastic packaging has been driven by consumer preferences for sustainable packaging and CPG companies' commitments to increase the recyclability and recycled content of their packaging. Now, a new force — state legislation mandating greater amounts of recycled content in beverage, personal care, and household plastic packaging — is emerging that will likely further boost the demand for PCR resin.
California PCR Regulation
Beginning January 1, 2022, plastic beverage bottles sold in California will be required by law to contain at least 15% PCR. These same bottles must contain 25% PCR by 2025 and 50% PCR by 2030. In addition, the new law requires companies to report their PCR usage.
Washington PCR Law
In the State of Washington, a new recycled-content packaging law mandates that most beverage bottles contain 15% PCR by 2023, 25% by 2026, and 50% by 2031. Household cleaning and personal care products are required to contain 15% PCR by 2025, 25% by 2028, and 50% by 2031.
New Jersey PCR Bill
New Jersey lawmakers are reviewing legislation that would require 15% PCR content in most beverage plastic containers, beginning 2 years after passage of the bill. After 5 years of enactment and every 3 years thereafter, the percentage of PCR content must increase 5%, until reaching 50%. Most other rigid plastic containers must contain 25% PCR content, following 2 years of enactment. The proposed law would also ban polystyrene loose fill packaging.
These state recycled-content laws may serve as a model for other states to follow. Furthermore, bills are being proposed at the federal level to establish post-consumer recycled content standards for beverage containers and other packaging and to create a tax for virgin plastic resins.
Since the United States lacks a recycling and capacity infrastructure to meet the growing demand for PCR resins, the continuity of supply will be an ongoing challenge, and the price of recycled resins will continue to rise. Currently, PCR possesses price premiums that are two and sometimes three times higher than virgin materials.
Berlin Packaging can help our customers navigate the evolving sustainability landscape by determining their applicability and exposure to new packaging requirements, assisting with PCR sourcing and integration into their packaging portfolio, calculating life cycle emissions, proposing reuse/refill packaging options, providing sustainability reporting and communications, and more.
The information contained in this article is intended for general information purposes only and is based on information available as of the initial date of publication. No representation is made that the information or references are complete or remain current. This article is not a substitute for a review of current applicable government regulations, industry standards, or other standards specific to your business and/or activities and should not be construed as legal advice or opinion. Readers with specific questions should refer to the applicable standards or consult with an attorney. It is the customer's responsibility to determine whether its filled product is subject to any applicable government regulations and to ensure compliance with such regulations.
To learn about our sustainable packaging capabilities, please reach out directly to your Packaging Consultant or contact us today.