By: Berlin Packaging Specialist
Date: March 28, 2022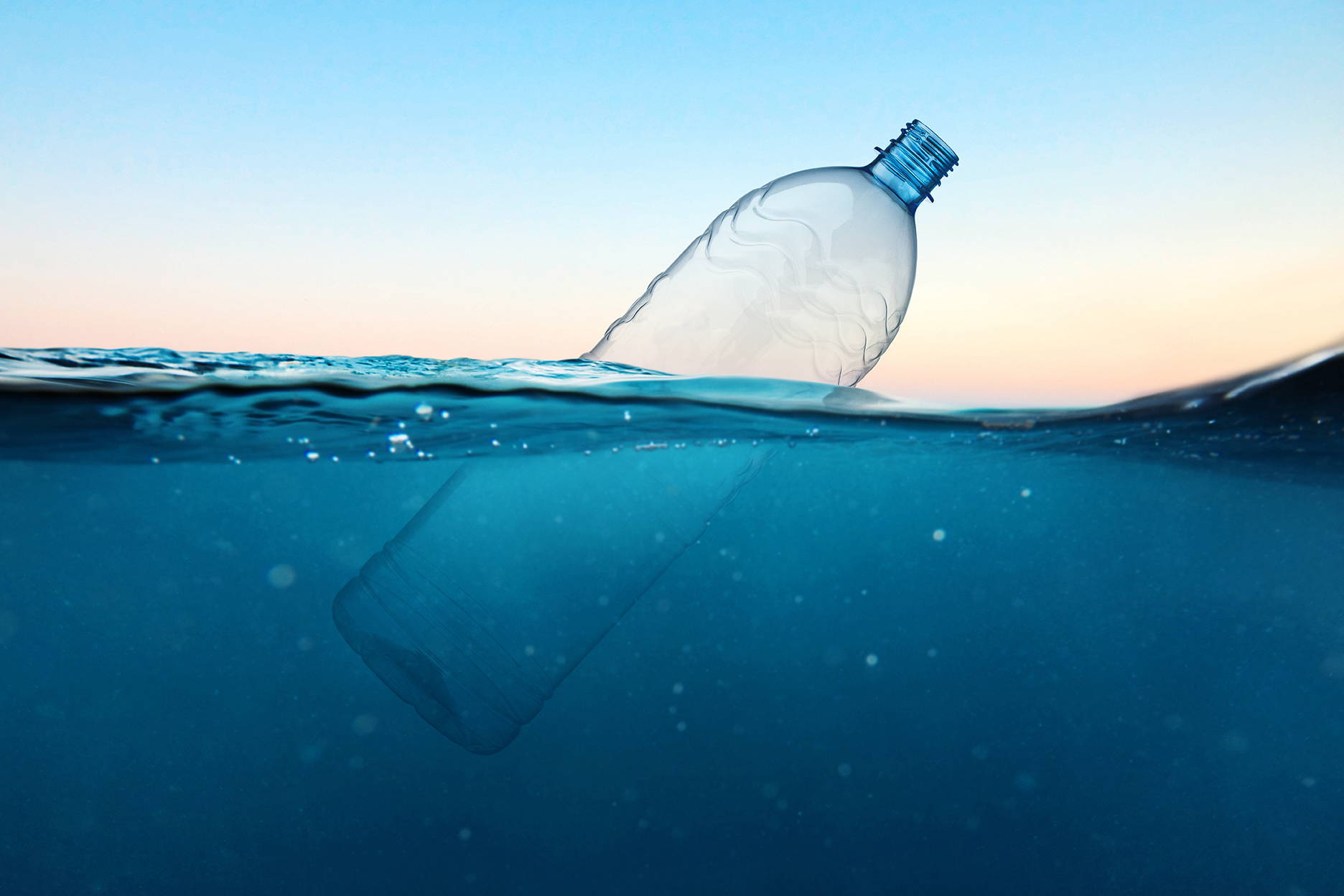 What is Ocean-Bound Plastic?
Ocean-bound plastic is plastic waste at risk for making its way into the ocean. It is recovered from within 30 miles of a coastline or collected from beaches and coastal waterways. University of Georgia professor Jenna Jambeck popularized the term and concept after her 2015 research uncovered that most ocean plastic originates within 30 miles (50km) of the world's coastlines.
More than 10 million metric tons of plastic enter the ocean each year, the equivalent of dumping the contents of a full garbage truck into the water every minute. And this number is expected to almost triple by 2040. Ocean plastic degrades our ecosystem, harms marine life, compromises the human food chain, and negatively impacts the economy. Capturing and diverting plastic before it enters the ocean plays a vital role in tackling the global plastic waste crisis.
How is Ocean-Bound Plastic Collected, Recycled, and Traced?
Ocean-bound plastic is collected from locations that lack solid waste management programs (it does not include plastic from a landfill or managed dump site). Local organizations in developing countries like Haiti and Indonesia collect plastic before it enters the ocean. The "source" plastic can then be sent to recycling facilities and repurposed into new products. These collection programs benefit the environment and provide income opportunities to poverty-stricken communities.
What differentiates ocean-bound plastic from conventional recycled plastic is the ability to trace the material back to its point of origin through a documented chain of custody. Organizations like Zero Plastic Oceans and OceanCycle certify that plastic waste is correctly collected and managed. These certification providers can verify where the material was collected, who collected it, and how and where it was sorted to ensure it meets quality, ethical, environmental, and labor standards.
Does Berlin Packaging Provide Ocean-Bound Plastic Packaging?
Berlin Packaging has a dedicated sustainability team that combines deep subject matter expertise with practical commercial experience to build sustainability strategies that strengthen brands and grow their bottom line. We take a holistic approach that includes consumer and market insights, sustainability road mapping, stock and custom solutions, lifecycle analyses, and messaging strategy to ensure our solutions are the most effective and impactful.
The use of ocean-bound plastic is just one of many sustainable packaging strategies we provide for our customers. Consumer demand, retailer requirements, and government regulations are driving the growth of post-consumer recycled plastics. Ocean-bound has become especially popular in the personal care and household care categories. Berlin Packaging helped DevaCurl introduce new packaging that uses 50% ocean-bound HDPE, and our Studio One Eleven design and innovation team created a custom bottle design for Kenra Sugar Beach that is made with ocean-bound plastic.
If you're looking for sustainable packaging solutions for your business, please request a packaging consultation today.