Today's consumers want to support companies and brands aligned with their values, and a commitment to diversity, inclusivity, and accessibility is becoming increasingly meaningful. Over 60% of North American consumers say supporting brands promoting diversity is important to them (GlobalData). This is especially true among younger generations. They want products, marketing, and messaging that reflect all of society, including different races, gender identities, sexual orientations, ages, sizes, and abilities.
There is no industry where inclusivity is more important than beauty care. According to Mintel, 47% of beauty product users say they shop from brands who promote diversity or inclusivity. From hair care to skincare to cosmetics, beauty brands are leading the way by prioritizing greater representation and developing formulations, packaging, and communication relevant to all consumer groups. Brands like Fenty, Rare Beauty, and Pleasing are challenging stereotypes, catering to underserved communities, and depicting a more accurate reflection of the world.
Branding and package design are critical in helping brands promote inclusivity and accessibility. Below are some strategies and considerations when developing socially responsible packaging.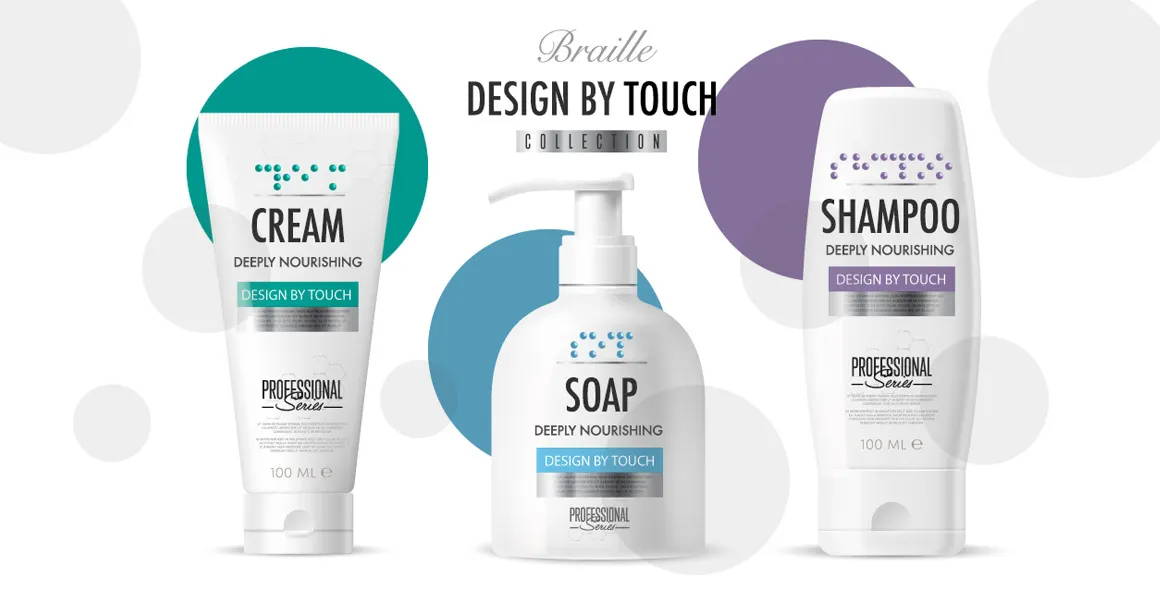 Packaging designed with regard for people with physical limitations, visual impairments, and the aging population is becoming more prevalent. Rare Beauty by Selena Gomez (who has Lupus which can affect her mobility) uses uniquely shaped packaging that is easier to handle. This includes easy-grip spheres on top of applicators and containers with flat sides that don't roll off the counter. The brand says they are continuing to test and explore more accessibility options for the future.
Victorialand Beauty incorporates tactile markings on their packaging to help the visually impaired enjoy their products. They describe it as a "proprietary tactile recognition system comprised of a set of raised trademark symbols to make packaging more accessible with a simple touch." Olay, Herbal Essences, and L'Occitane have also included tactile markings on some of their products. Berlin Packaging created our Design by Touch braille packaging solution to help those with visual impairments. The raised dots can be printed directly onto the bottle's surface using accurate manufacturing processes, enabling brands to use a service that doesn't require custom tooling for their pack molds. This technology can help brands prioritize accessibility without much cost.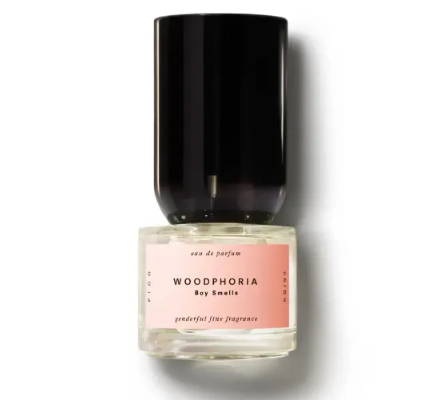 It is not just about designing for people with physical limitations but ensuring product and package design represents everyone in society, including different ethnicities, races, gender identities, and more. Gender-neutral brand design is gaining popularity. The founders of Fieldtrip, a new personal care brand targeting Gen Z consumers, conducted a survey showing that two-thirds of men ages 16-24 are interested in genderless beauty products. The Ordinary and Kiehl's use brand design that appeals to both women and men with straightforward typography and minimal use of color. Avoiding stereotypical "masculine" and "feminine" colors, imagery, and language can communicate that a brand is designed for everyone. Berlin Packaging | Jansy developed a unique, custom bottle and cap for Boy Smells. The imposing package eschews traditional perfume and cologne conventions to create something special for these Genderful™ fine fragrances.
There is a newfound focus on individuality and self-expression, and consumers increasingly want personalized products, services, and experiences targeted to their specific attributes, interests, and goals. More than half of global consumers say they want products and services uniquely tailored to them. Personalized beauty has grown rapidly, with various customized options that incorporate unique products and experiences, including mix-and-match products, bespoke formulations, skin/hair care analysis, and virtual reality try-ons. There has also been a rise in direct-to-consumer subscription kits that allow consumers to select personalized options or have products curated for them based on their preferences. Two out of three beauty and personal care industry insiders believe personalization will continue to be very influential over the next few years.
The desire for individuality is not new but has become more attainable through technological innovations and digital engagement. Brands like Prose and Hawthorne use customizable labels printed with a person's name and/or unique product formulation. Smart packaging and QR codes are becoming more common and appeal to younger, digitally savvy consumers. One in four Gen Z and Millennials say that interactive packaging (i.e., QR codes) is a key purchase driver.
"It is critical that all consumers feel seen and spoken to." Mintel analyst, Andrew McDougall
Want to learn more about inclusive packaging design? Request a packaging consultation today.
The brands mentioned in this report are trademarks of their respective owners. Inclusion of these brands in this report is not meant to imply an association with or endorsement from the respective trademark owners.