Industry Update: Raw Materials, Retail & Consumer Insights, and Transportation
Like virtually all industries, the packaging industry continues to be impacted by supply chain challenges, inflationary pressures, and macroeconomic factors on raw material prices and global and domestic transportation rates. This Industry Update explores the root causes of these shifting market conditions and presents solutions from Berlin Packaging that focus on managing costs and minimizing any disruption to ensure our customers maintain a competitive position in their respective marketplaces.


Introduction
At Berlin Packaging, we pride ourselves on providing the most reliable, efficient, sustainable, and cost-effective packaging solutions available to our customers. As your packaging partner, we closely monitor industry conditions that may impact your business. Our Industry Update, published bimonthly, features news and analysis on Plastic Resins and other Packaging Raw Materials, Retail and Consumer Insights, Ocean Freight, and Domestic Transport.
Moderate demand, adequate supplies, resilient capacity, and lessening inflation are restraining prices for many packaging raw materials.
The Producer Price Index (PPI) for final demand goods dropped 1.6% in May — its biggest decline since July 2022. Falling energy prices drove the May drop. The PPI for final demand transportation and warehousing services declined 1.4% in May — the fifth consecutive month of falling prices.
The PPI measures the average change over time in the selling prices received by domestic producers for their output. Because the PPI measures price changes before reaching consumers, some economists view it as an earlier predictor of inflation than the Consumer Price Index (CPI). In May, the CPI rose 0.1% and was up 4% for the preceding 12 months.
U.S. consumer spending increased by 0.8% or $157 billion in April. Spending on automobiles and pharmaceutical products led to the increase.
Berlin Packaging maintains a best-in-class approach to sourcing packaging materials and manufacturing platforms. We are not bound to a specific material or technology, affording us tremendous flexibility to find the most cost-effective packaging solutions for our customers.
Home to many of the petrochemical operations in North America, the Gulf Coast is susceptible to hurricanes from June through November. These powerful storms can interrupt resin production and supplies for days and sometimes weeks. One destructive storm can quickly turn a well-supplied resin sector into a tight market with rising prices.
In May, National Oceanic and Atmospheric Administration (NOAA) scientists predicted near-normal hurricane activity in the Atlantic Ocean this year. NOAA is forecasting 12 to 17 total named storms (winds of 39 mph or higher). This Atlantic hurricane season expects to be less active than in recent years due to competing factors — El Niño suppresses storm development while above-average water temperatures fuel storms.
Here's a brief rundown of the current market conditions for various resins:
PET (Polyethylene Terephthalate): PET prices are down slightly due to a slow start to the seasonal demand for summertime beverages. Other end-markets for PET remain weak.

HDPE/MDPE/LDPE (Polyethylene): Expanding supplies, lower feedstock costs, and ebbing demand is putting downward pressure on PE prices.

PVC (Polyvinyl Chloride): Even with declining inventory levels, adequate supplies and weak demand are resulting in lower PVC prices.

PP (Polypropylene): Growing inventories and soft demand are reducing PP prices.

PS (Polystyrene): Lower benzene feedstock costs are decreasing prices for PS resins.
Post-Consumer Recycled (PCR):

With uneasy macroeconomic conditions, the widening price gap between natural post-consumer rHDPE pellets and virgin resins is causing some brand owners to reduce their PCR levels to improve their bottom line. Prices for post-consumer colorless and food-grade rPET flakes remain steady due to soft demand and sufficient domestic and imported supplies. Bottle industry demand

—

the largest rPET end-market

—

remains weak despite the start of the summer beverage season. In Europe, prices for recycled plastics are dropping because of weak demand, strong supplies, and lower-cost imports.
As consumers shift back to eating out and grocery food purchases return to normal, domestic glass capacity is improving. A once-tight glass market is now more balanced with market demand. Growing supplies of natural gas, which fuels most glass furnaces, are keeping prices in check. Decreases in ocean freight costs to at or below pre-pandemic levels make global glass supplies more attractive to buyers.
Aluminum demand dropped 3.5% in the first quarter in the U.S. and Canada, following a 4.8% jump in 2022 driven by packaging, reports the Aluminum Association. Last year, the U.S. aluminum industry announced billions of dollars in investments to build new aluminum rolling and recycling capacity, including greenfield plants slated to come online in the next few years. It has been over 40 years since constructing a new U.S.-based aluminum mill.
Following requests by domestic steel manufacturers in the U.S. to impose tariffs (up to 300%) on imported tinplate steel from eight countries, the Consumer Brands Association has released two studies opposing the proposed tariffs. One study claims the tariffs will increase the cost of canned foods and products by up to 30% or 58 cents per product.
The other study found that for every single steelmaking job that might be protected, 600 U.S. manufacturing jobs will be put at risk. The research also claims the duties will lead to increased imports of empty cans and finished food products, increasing America's reliance on China, Mexico, and other countries.
Total U.S. containerboard production in the first quarter of 2023 decreased 10% compared to Q1 2022, reports the American Forest & Paper Association. Export production in Q1 was 22.9% higher than the previous quarter but trailed Q1 2022 production by 23.5%. Mill inventories fell below 400,000 short tons for the first time since September 2021.
Slowing demand for corrugated products continues to exert downward pressure on prices.
Although Berlin Packaging cannot control the price of raw materials, we do offer multiple value-added services and income-boosting solutions to help our customers Package More Profit. Over the past few years, Berlin Packaging has added more than $200 million in profit to our customers as a unique benefit of doing business with us.
Retail and Consumer Insights
The pandemic rocked consumer buying patterns and the retail landscape. While the marketplace appears to be returning to some sense of normalcy, macroeconomic and other factors continue to influence consumer spending, product categories, and the retail space.
Here's a snapshot of recent consumer sentiment, retail sales, and market segments.
As the world's largest Hybrid Packaging Supplier, Berlin Packaging continually tracks consumer behavior, product trends, and packaging innovation to fully understand what is happening in the market so we can best help our customers succeed.
Retail Sales Grow Despite Economic Headwinds
Retail sales increased in May as consumers continued to spend despite economic challenges, reports the National Retail Federation (NRF). "Retailers recognize the ongoing pressure on cost-sensitive consumers and are offering competitive pricing, a wide product mix, and convenient shopping options to help stretch family budgets," said NRF CEO Matthew Shay.
NRF's calculation of retail sales found that May was up 0.4% from April and up 4.4% unadjusted year over year (YOY). In April, sales increased 0.6% month over month (MOM) and up 1.4% YOY. Sales climbed 4.2% YOY for the first five months of 2023.
May sales were up in six out of nine retail categories on a yearly basis, led by health and personal care stores (up 9.7% YOY), online sales (up 0.3% MOM and 8.7% YOY), and grocery and beverage stores (up 0.3% MOM and 3.7% YOY), says the NRF.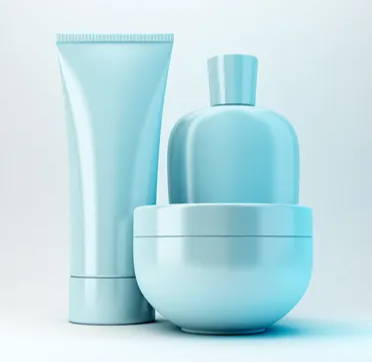 Consumers Seek Value With Occasional Splurging
Consumers continue to seek value for their product purchases as inflation eats into their spending power. But they also plan to splurge on some items and activities.
Private label sales increased by 5% in May compared to one year ago, reports NielsenIQ. Private label products, which are 13% cheaper on average than national brands, captured 19% of total consumer packaged goods (CPG) sales in May.
With a focus on value, shoppers are making more visits to discount stores with lower prices. Value retailers' sales climbed 6% YOY in May, capturing 42.3% of CPG (consumer packaged goods) sales, says NielsenIQ. Food products drove the share gains, with a 15% jump in dollar sales over the past year. Promotional sales, which increased 11% YOY in May, are a key driver of growth, accounting for 26.6% of CPG sales.
Grocery is the top category shopped at dollar stores, reports a consumer survey by ChaseDesign. Shoppers at these discount retailers want more fresh and frozen foods (51%), more national brands (47%), and more beauty and personal care brands (35%).
According to a McKinsey survey of consumers in early Q2, most Gen Z (58%) and Millennials (60%) plan to splurge this year. For Gen X, 34% plan to splurge, while Baby Boomers trail all generations at 23%.
What product categories will benefit most from this selective indulgence? Food — both restaurant and grocery — leads the indulgence wish list, followed by travel, apparel, and beauty & personal care. On the flip side, fewer than one in four consumers intend to splurge on jewelry, home goods, fitness, and household essentials.
Purchase Drivers and Sustainable Packaging
Not surprisingly, quality, price, and convenience are the leading purchase criteria for CPG products, according to a Q1 survey of U.S. consumers from McKinsey. When it comes to product packaging, consumers rate hygiene, food safety, and shelf life as their most important characteristics.
While further down the list, the environmental impact of packaging was rated extremely or very important by nearly 40% of consumers. But that number doesn't tell the whole story. Gen Z, Millennials, and urban consumers place more emphasis on sustainable packaging than Baby Boomer shoppers and rural consumers.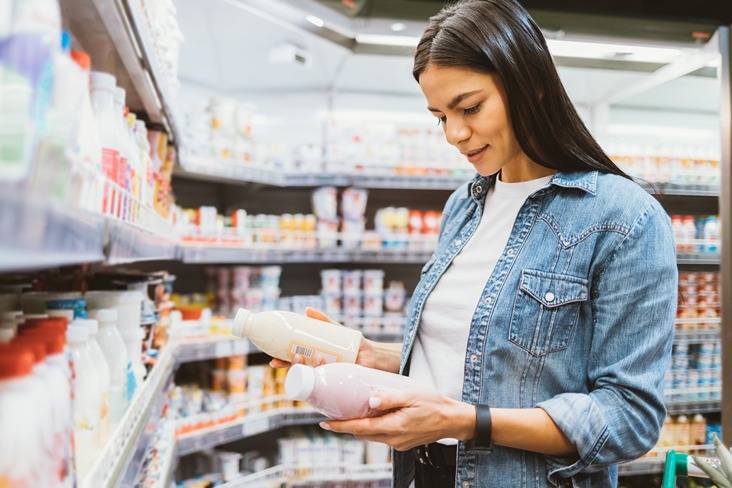 Most U.S. consumers do not have a good understanding of sustainable packaging, according to the McKinsey survey. Consumers believe compostable and plant-based packaging are extremely/very sustainable (72% and 70%, respectively), while "plastic bottles and containers that are fully recyclable" and "plastic bottles and containers made out of recycled plastic materials" received high sustainability scores from 56% and 53% of respondents, respectively.
Consumers rank packaging that combines plastic, paper, and aluminum foil among the least sustainable options. However, nearly a third (29%) of consumers still consider this type of packaging to be extremely or very sustainable.
Determining the best sustainable packaging option for a specific application requires a life-cycle assessment (LCA) of the materials. Berlin Packaging's LCA tool quantifies a product's environmental footprint, including greenhouse gas emissions, water use, mineral resource use, energy use, and more. As part of our holistic approach, we target packaging solutions that optimize sustainability, brand impact, cost, and material availability.
Among ecologically conscious consumers, ocean litter has emerged as the top environmental concern related to packaging. In McKinsey's 2020 consumer survey, marine litter, deforestation, climate change, and natural resource depletion were rated at similar levels of concern.
Based on this finding, brand owners looking to add post-consumer recycled (PCR) content to their plastic packaging portfolio may want to consider ocean-bound plastic. Berlin Packaging recently partnered with Prevented Ocean Plastic™, the world's leading ocean plastic prevention program, to offer our customers high-quality recycled plastic packaging that makes a difference for the environment and local communities.
Berlin Packaging's mission is to improve our customers' net income through our packaging products and services. We help to increase their sales, reduce costs, and/or improve productivity. Along with having a positive impact on their income, we are committed to providing accurate and timely information and products.
Surplus retail, wholesale, and manufacturing inventories in North America continue to dampen imports and delay the start of the peak season.
The National Retail Federation (NRF) expects import cargo volumes at major U.S. container ports to drop by 22% in the first six months of this year compared to the same period in 2022. Import cargo volumes are expected to climb toward an August peak, with a projected import volume of 2.03 million twenty-foot equivalent units (TEU) — the first month to reach 2 million TEU since last October.
NRF forecasts for the third quarter reveal an 8% drop in container volume year over year (YOY), as back-to-school and year-end holiday orders may help to buoy volume and narrow the YOY gap.
Schedule reliability continues to improve, reaching 67% in May, reports Sea-Intelligence. Average delays for late vessel arrivals ticked up slightly to 4.39 days in May, following four consecutive months of decline. One year ago, schedule reliability was only 37%, while late vessel arrivals averaged 6.25 days.
As volatility persists in many global trade lanes due to blank sailings and slow steaming, Berlin Packaging continues to proactively search for alternate routings and provide real-time visibility of the global freight market to help our customers minimize any disruptions to their supply chains.
U.S. West Coast Ports Reach Labor Agreement
Following more than a year of contract negotiations, the International Longshore and Warehouse Union (ILWU), representing 22,000 dockworkers at 29 ports on the U.S. West Coast, and the Pacific Maritime Association (PMA), representing port terminal employers and ocean carriers, announced a tentative six-year labor agreement on June 15.
The deal ends months of contentious negotiations with sporadic work stoppages and slowdowns by longshore workers at several ports along the West Coast. The agreement calls for a 32% wage increase over the life of the six-year contract and a one-time bonus of $70 million to be split equally among the dockworker union members.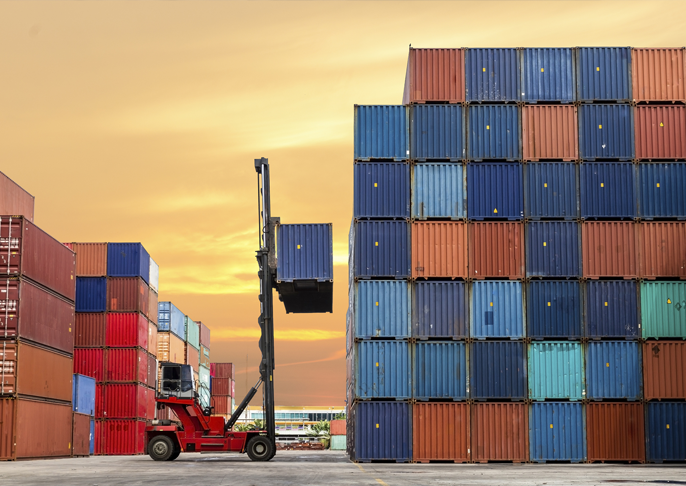 Canadian West Coast Dockworkers End Strike, Reach Tentative 4-Year Deal
On July 1, more than 7,000 ILWU Canada dockworkers on Canada's West Coast — who have been working without a contract since March 31 — went on strike. Following nearly two weeks of negotiations between the Canadian union and the British Columbia Maritime Employers Association (BCMEA) over contracted maintenance jobs, wage increases, and automation, the two sides reached a tentative four-year labor agreement on July 13.
The 13-day strike caused multiple ships to divert from Canada's West Coast ports to Seattle and Tacoma and also caused a backlog of ships awaiting berths at the ports of Vancouver and Prince Rupert. The BCMEA estimates the strike disrupted C$800 million per day in cargo.
About 25% of Canada's imports and exports move through its West Coast ports. The Port of Vancouver is Canada's largest commercial seaport by volume, while the Port of Prince Rupert (about 590 nautical miles further north) ranks third. The strike also impacted the U.S., as 10% to 15% of the ports of Vancouver's and Prince Rupert's import volume moves by rail to the central U.S.
Panama Canal Water Woes
Earlier this year, the Panama Canal — a key passage for container ships from Asia to the Gulf and East Coasts — experienced historic low water levels due to a drought. The canal authority imposed weight restrictions on ships, resulting in fewer containers loading per vessel.
Despite improving weather conditions and water levels in late June, Panama Canal weight restrictions are set to stay in place throughout the year.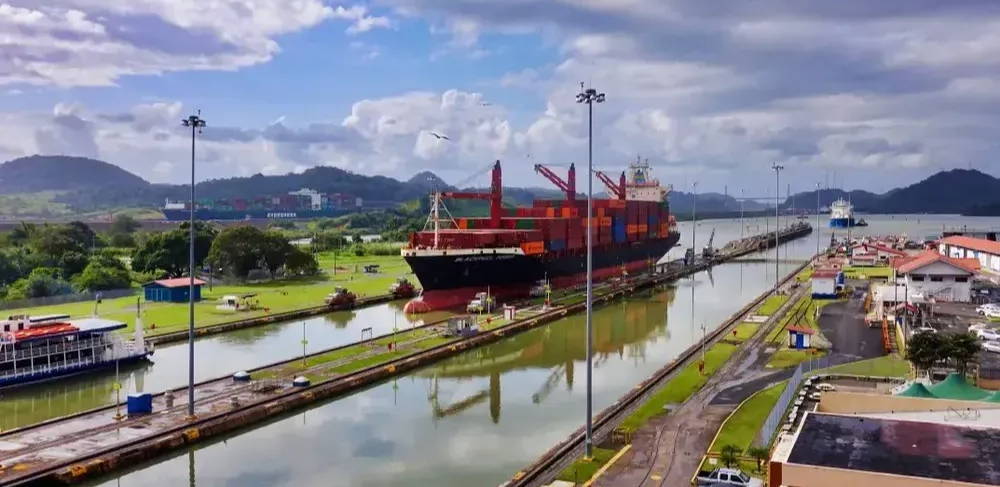 As a Customs Trade Partnership Against Terrorism (CTPAT) Certified importer, Berlin Packaging and our customers reap multiple benefits, such as reductions in customs freight examinations, "front of the line" status during inspections/exams, shorter wait times at the border, and more.
Several market factors are curbing transportation costs in North America.
Shipping demand is down significantly from the volume spikes caused by the pandemic (2020, 2021, and 2022), with current volumes more in line with pre-pandemic years.
Persistent inventory destocking continues to dampen new purchase orders.
Ample carrier capacity is keeping a lid on prices.
Diesel fuel prices and diesel fuel surcharges have declined throughout the year.
With a dedicated team of logistics specialists, Berlin Packaging has expertise in all modes of transportation — truckload, LTL, intermodal, and parcel — to ensure our customers receive competitive rates.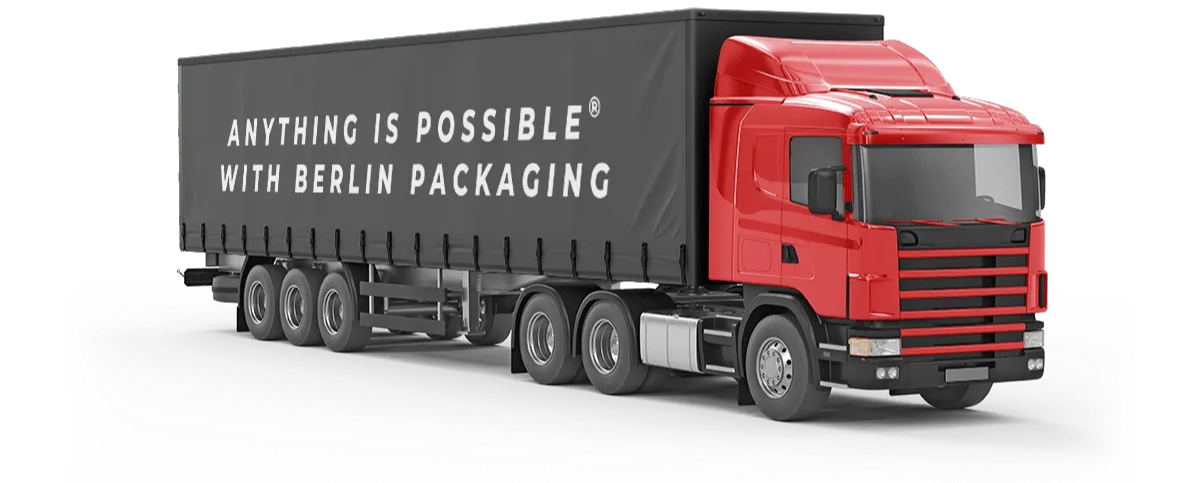 Food Versus Foodservice Shipments
During the pandemic, eating at home increased the demand for packaged foods and groceries. More products were trucked to supermarkets and other food retailers. Now, consumers have returned to eating out, and grocery food purchases have cooled.
Where consumers spend their food dollars impacts the transportation industry. Foodservice products come in bulk packaging, while groceries are packaged for individuals and households. More restaurant or cafeteria food can fit on a truck than supermarket food. How much? One truckload of restaurant food is equivalent to four truckloads of grocery food because of the additional packaging.
The shift back to eating out and away from home-cooked meals means fewer transportation loads and shipments for all foods.
Truckload Rates & Shipments Flatten
Throughout the second quarter, line-haul costs per mile for the dry van spot market have been relatively flat, with rates fluctuating around $1.90. In mid-June, the average dry van spot rate per mile stood at $1.93, a 16.5% drop from one year ago. Spot rates are 42 cents less per mile than contracted rates.
As of mid-June, the weekly count of dry van spot shipments had declined by 16% compared to one year ago. However, the current number of shipments is on par with levels recorded in 2019 and 2020.
Van load-to-truck ratios, which serve as a measure of both demand (the number of loads) and capacity (the number of available trucks to carry those loads), ticked up from 1.9 in April to 2.5 in May. The ratio was 6.12 in May 2021 and 4.39 in May 2022. Smaller ratios typically signify lower shipping costs.
Diesel Fuel Prices Fall
In mid-June, the average price for diesel fuel in the U.S. was $3.81 per gallon — a $2.00 plunge from one year ago. Diesel prices have fallen 77 cents per gallon since the start of the year.
Average price for diesel fuel (per gallon)


Retail Imports Decrease Year Over Year
Retail import volumes at major U.S. container ports are expected to drop by 22% in the first half of the year compared to one year ago, reports the National Retail Federation (NRF).
Third-quarter import volumes are forecast at 5.97 million 20-foot equivalent units, an 8% decline from last year.
Retail sales climbed in May as consumers continued to spend despite economic challenges, per the NRA. Retail sales rose 0.4% in May from April and increased 4.4% year over year (YOY). Sales grew 4.2% YOY in the first five months of the year.
Less-Than-Truckload Shipments Decline
Economic activity in the U.S. manufacturing sector contracted in May for the 7th consecutive month, according to the May ISM report. New purchase orders declined for nine straight months, while the order backlogs shrunk for eight straight months. Customers' inventories grew for two months — a negative indicator for future production.
The historical correlation between manufacturing output and LTL (less-than-truckload) tonnage suggests a continued volume decline. LTL shipments fell 9% YOY in the first quarter, while LTL revenue per shipment rose nearly 3%, according to SJ Consulting. Several carriers reported double-digit percentage declines in May shipments, with smaller drops in revenue per shipment.
E-commerce Sales Rise, UPS Labor Contract Talks
According to recent government data, U.S. retail e-commerce sales reached $272 billion in the first quarter of this year — an increase of 3% from the fourth quarter of 2022 and a 7.8% jump from the first quarter of 2022. Retail e-commerce sales in Q1 accounted for 15.1% of total retail sales. For the first time, e-commerce sales topped $1 trillion last year.
The news is mixed in the talks between UPS and the Teamsters union over a new labor contract, which will expire on July 31. In mid-June, the two parties tentatively agreed to terms on all non-economic issues. However, the union rejected UPS' proposal on wages and other economic benefits. If an agreement is not reached by the end of July, the union's 340,000 members will strike on the first day of August. The Teamsters' UPS contract is the largest private-sector collective bargaining agreement in North America.
Berlin Packaging maintains strong and enduring partnerships with local carriers, resulting in best-in-class service and competitive costs that benefit our customers.
Call the number below to be contacted by a Packaging Consultant.
1.800.2.BERLIN