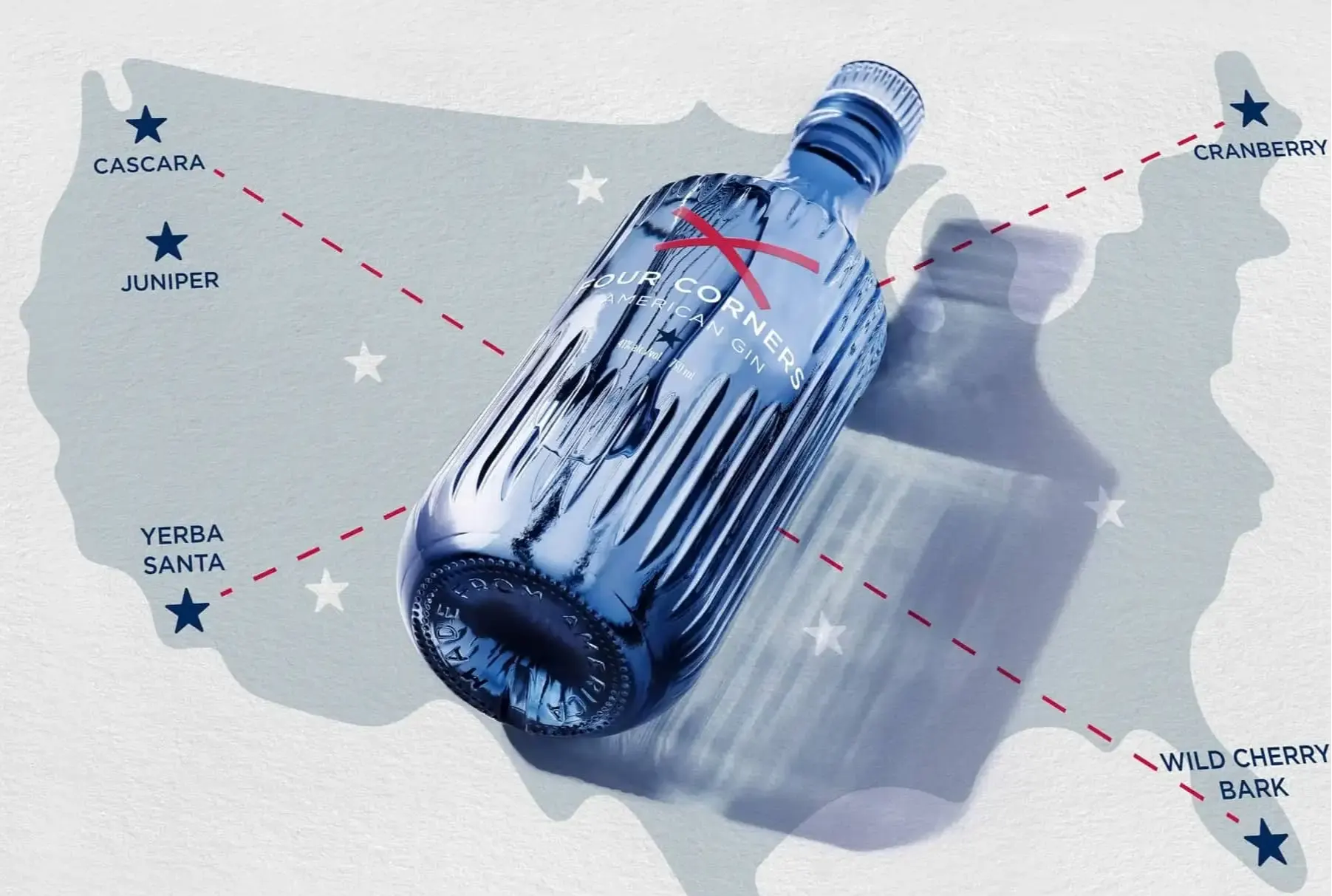 Berlin Packaging delivered a total packaging solution — distinctive glass bottle and glass cap — to Four Corners American Gin to help the upstart brand stand out on the shelf and gain acclaim, reports an article in FMCG CEO magazine.
Four Corners Gin celebrates the essence of America through its unique blend of botanicals sourced from several geographical locations across the United States. Product developers spent one year tracking down the ideal botanicals to represent America's vast and diverse landscapes and almost another year to perfect the recipe. The result is a gin encapsulating the great American road trip in a bottle.
To complement their premium gin, the creators of Four Corners Gin sought to fuse two iconic American styles into their packaging: the elegance of the Art Deco era, which popularized cocktail culture, and the classic soda-shop seltzer bottle. This blend resulted in a striking blue-hued bottle adorned with a bold off-centered X decal, vividly narrating their brand story.
Berlin Packaging created the aesthetically beautiful and technically sound bottle and delivered a complete packaging solution with their Vinolok Deco glass closure. Since the product launched, comments from consumers, media, and trade have been overwhelmingly positive. The bottle's design encourages reuse as a water decanter, flower vase, candle, or diffuser holder.
Both bottle and closure are recyclable, aligning with the distiller's commitment to sustainability. Four Corners Gin continues collaborating with Berlin Packaging to enhance its sustainability efforts, exploring using recycled glass and reducing the bottle's weight.
If you're looking for spirits packaging solutions for your business, please request a packaging consultation today.