Improving the Customer Experience: Going Beyond Satisfaction to Deliver Thrill
Terrific customer experiences lead to terrific financial results for companies. Building a great customer experience requires a thoughtful approach. This paper presents a methodology for building customer-minded processes, including choosing a customer target, dissecting the customer experience, defining memories, ensuring satisfaction and delivering thrill, and measuring progress along the way. When combined with the right culture, this approach can yield fantastic success in the market at the expense of less-thrilling competitors.
By: Berlin Packaging Specialist
Date: October 28, 2019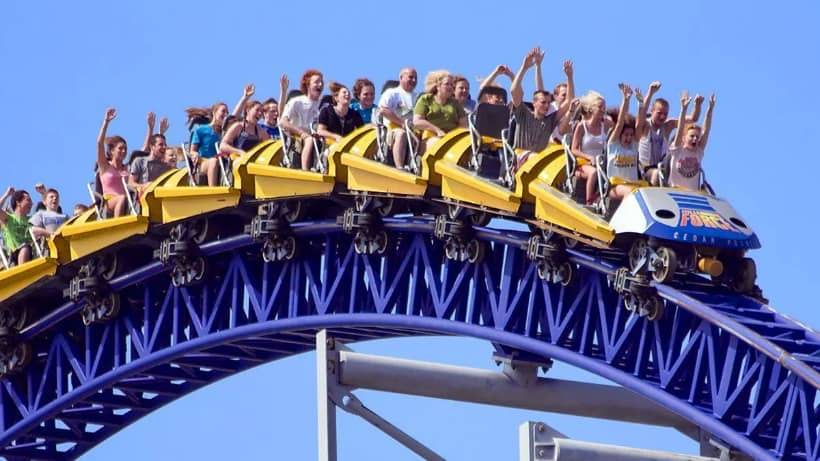 Terrific customer experiences lead to terrific financial results for companies. Bain & Company has shown across industries that higher customer loyalty, as measured by the Net Promoter Score1, is correlated with faster organic growth. On average, a loyalty-leader outgrows its competitors by more than two times.2
eBay is an example of a company that carefully considers and improves the experience of its customers. Their customer-centric strategy has worked well. Not only have eBay's Net Promoter Scores improved over the years, but the company's financial results have also been strong. Between 2009 and 2013, eBay's sales grew at an average annual rate exceeding 16%.
To create a winning customer experience, people and processes need to align. For the people dimension, refer to two of our white papers – Winning with Customers: Establishing a Customer Focused Organization and People Power: Building a Profitable Business through Human-Resource Excellence. This paper addresses the process dimension of improving the customer experience. We will review a methodology through which organizations map and improve all the elements a customer encounters in his or her interactions with the company.
Consider a visit to Disney World. The Disney organization has thought through every part of the experience, even getting to the park entrance. If you're in a rental car, for example, you navigate to Disney's private road and go through a gate to pay for parking. Then one of the cast members (employees) helps you park your car. Next, you walk a few dozen yards to climb aboard the tram that takes you to the entrance. Even the tram driver helps build anticipation for the visit in the short ride. For every part of this arrival journey, Disney understands the memories it is trying to create – one that is easy, stress-free, and fast – and designs the process to deliver this experience.
In this paper, we examine ways to create a great customer experience. We address:
Dissecting the customer experience
Defining memories
Ensuring satisfaction and delivering thrill
Measuring progress
Before we get into the customer experience, we will first turn to a discussion of the person around which all this revolves – the customer.
Choosing Your Customer Target
Not all customers are alike. There is a wide spectrum of how they look, think, and behave. There is also a wide spectrum of how important they are to you – some customers are much more profitable than others.
So before ping into the customer experience, you must first select the customer target around which to focus your efforts. A useful step is segmenting the customer base to find clusters of similar demographics, psychographics, and behaviors. It's common to find a small group of customers that accounts for the majority of spending, and frequently this group has similar wants and needs. Optimizing the customer experience around this kind of group can build loyalty where it matters most and can also serve to attract more customers belonging to this valuable segment.
American Express serves millions of cardmembers, but it focuses more energy on a small group of "high value cardmembers." These customers spend much more than the average cardmember, have a longer tenure with the company, and have better credit scores – making them much more profitable for American Express. So the company places these cardmembers at the center of its customer experience efforts, knowing that thrilling these customers is a priority.
Dissecting the Customer Experience
The customer experience is defined as all the experiences a customer has with an organization through the duration of the relationship. The customer experience can be dissected into journeys, touchpoints, and interactions.
Journeys
Journeys are macro events a customer goes through when interacting with an organization. At a generic level, journeys might be Awareness, Consideration, Purchase, Post-Purchase Experience, and Engagement. Every organization will have its own set of journeys. For Starbucks, journeys include Anticipating (deciding to go, getting to the location), Entering (seeing the store's layout, smelling the aroma), Engaging (getting in line, ordering, paying, consuming), Exiting (throwing away trash, walking out), and Reflecting.
Journeys are too high-level to drive changes in strategy or tactics, but they are important because they force you to think about the experience from the customer's point of view. The holistic customer experience is very broad, so the formation of journeys builds a framework that spans and organizes all the more detailed touchpoints and interactions.
Touchpoints
In each journey, there are many touchpoints that customers have with an organization. For retail banks, for example, some of the touchpoints in the Usage journey include making a deposit, inquiring about your balance, transferring funds within the bank, transferring funds to/from another bank, withdrawing cash, and applying for a loan.
Defining these touchpoints is a key step. Then you should prioritize touchpoints, since some are more impactful than others. Consider the frequency of each touchpoint, how customers rate the quality of each touchpoint, and the importance of that touchpoint in a customer's overall opinion of the organization. It's also essential to locate the "moments of truth" – the touchpoints with outsized impact on customer loyalty. In retail banks, an infrequent but critical touchpoint is the resolution of fraudulent activity; how a bank handles this situation can lead a customer to greater loyalty or can undermine the customer's confidence in the institution.
Interactions
At an even more granular level, touchpoints can be a collection of multiple interactions. For instance, within the touchpoint of applying for a bank loan, the customer may need to fill out an application, meet with a loan officer, provide more information, and receive news of the outcome. Each interaction offers new opportunities to delight or disappoint the customer.
Every organization will have its own set of journeys, touchpoints, and interactions. Furthermore, these can be different for different customer segments. Fully dissecting the customer experience – by truly walking in the customer's shoes – creates the platform for thinking through smart enhancements.
Defining Memories
Every touchpoint leaves the customer with a memory – an impression of the company. To ensure the best experience, organizations should define the memory they want to achieve in every touchpoint. Below are some example memories for specific touchpoints.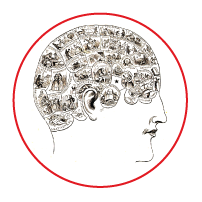 | | | |
| --- | --- | --- |
| Touchpoint | | Memory for the customer |
| Opening a new account | | "We're excited to work together" |
| Placing an order | | "That was easy" |
| Receiving product | | "That was fast" |
| Resolving a dispute | | "You've got my back" |
Defining memories should be done with care; memories create the lens through which you evaluate the touchpoint and the customer experience. As such, memories should be defined with input from front-line employees as well as customers.
Making memories with CarMax and Comcast
In a 2013 Gallup poll, car salespeople ranked toward the bottom of professionals in honesty and ethical standards. But CarMax – a Fortune 500 company focused on used-car sales – differentiated itself by overcoming this stigma. Indeed, CarMax wanted its customer experience to support the memories of transparency, trust, and fairness. As a consequence, CarMax built their processes and touchpoints with these ideas in mind. They have online browsing, no-haggle pricing, thorough vehicle inspections, and a 5-day no-questions-asked money-back guarantee. Their approach is working; CarMax has seen revenue almost double and profits increase by a factor of nine since 2009.
Comcast, a leading cable company, is facing headwinds. They are trying to reshape customer memories of Comcast being an unreliable time-killer. A 2013 Consumer Reports survey rated Comcast near the bottom of all cable companies. To build new memories around being reliable and fast, Comcast is changing their approach to include 2-hour appointment windows, one-visit installations and issue fixes, and 24/7 online live chat. Time will tell if Comcast's actions can reshape memories and change customer opinions.
Spotlight on the South Bend Cubs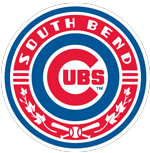 The South Bend Cubs are a Class A minor league baseball team, part of the Chicago Cubs system. The South Bend Cubs play baseball, but they are really in the business of making memories that families can cherish for a lifetime. Prior to new ownership in 2011, the club's Net Promoter Score was a dismal 13%. The public criticized many things, including poor food quality, unsanitary restrooms, and lackluster customer service.
Recharge the people and rethink the process
New leadership was hired with a clear mission to build a culture that was committed to thrilling fans. They studied how Ritz-Carlton and Disney treated their guests and also digested all the fan feedback. Simultaneously, the staff began working on improving the customer touchpoints.
The team mapped dozens of touchpoints – from approaching the stadium and finding parking, to purchasing tickets, passing through the turnstiles, using the restrooms, eating the food, and many other touches before, during, and after a game. Then the staff worked to improve the touchpoints.
For example, the South Bend Cubs changed to serve the same hot dogs as those in Fenway Park, which were recognized as the best hot dogs in baseball. Likewise, the team upgraded the sound system to address fan complaints that they couldn't hear the music very well, and the park now plays the greatest hits from the 1960s and 1970s – the preferred format for baseball fans.
Results
In two years, the South Bend Cubs' Net Promoter Score jumped to 86%. Importantly, the fans are also voting with their feet and their wallets. Attendance has more than doubled, and the team is now profitable and able to invest in further improvements.
Ensuring Satisfaction and Delivering Thrill
With target customers identified, touchpoints mapped and prioritized, and memories defined, the work of improving the customer experience can begin. This is a two-step process. The first step involves ensuring satisfaction; this is the foundation of customer loyalty. Only with proper blocking and tackling can the second step, building thrill, take hold.
Ensure Satisfaction
Ensuring customer satisfaction is about meeting basic standards. There are three components to this step.
Designed to meet customer needs – You want to create your products, systems, and processes to meet the needs of the target customer. Too oftencompanies design their offering without considering the voice of the customer.
Works as expected – Your service and offering need to function properly in real life, not just on paper. There must be alignment between what you promise and what actually occurs.
Problems resolved quickly – Problems happen. To ensure satisfaction, your organization needs to have a mechanism to react swiftly and to work to eliminate future failures.
The methodology is to move through each touchpoint and – with the target memory you want to create in mind – find gaps in the offering or process that prevent satisfaction from taking place. These gaps are defects; they are factors inhibiting the best customer experience. To close these gaps, the company must locate the root causes for the failures – be they poor product design, processes, systems, tools, training, incentives or other issues – and fix them to eliminate the problem.
Trader Joe's strives for satisfaction with its specialty offerings, its well-trained staff, and policies that give tremendous flexibility to the front-line employees to please customers. Want to try a product before buying it? The Trader Joe's team is happy to oblige. And if you have a problem with something you've already purchased, the team accepts returns with no questions asked. These are basic ideas executed well.
Build Thrill
Customer satisfaction does not drive loyalty. To receive the benefits of true promoters, you need to tap deeper levels of engagement; you need to go "above and beyond." There are two ways to build customer thrill into the customer's journeys.
Ordinary services delivered exceptionally – You can turn the ordinary into something extraordinary with careful attention to superior execution.
Exceptional services or features delivered well – You can add a "wow" by doing something unexpected.
Jet Blue builds thrill into its touchpoints. For example, a flight attendant will proactively offer to help a pregnant mother get situated on the plane; this can include stowing luggage or helping with other children. This is an ordinary service delivered exceptionally well. And Jet Blue invested in TVs for every seat, which is an exceptional feature not offered in coach-class seating on most competing airlines.
It can be tempting to jump into "thrill" brainstorming without first addressing the "satisfaction" foundation. This is a mistake. Having a flashy Ferrari isn't fun if the engine is unreliable and needs constant maintenance. Companies can make great strides in improving the customer experience by carefully reviewing and designing each touchpoint – making sure it works properly and then adding in elements of surprise and delight where it makes sense.
Measuring Progress
In our white paper Winning with Customers: Establishing a Customer Focused Organization, we discuss measuring customer loyalty using the Net Promoter Score. The Net Promoter Score is based on a simple survey and centered on one key question: "How likely are you to recommend [company X] to a friend or colleague on a scale of 0 to 10?" Follow-up questions are then asked to understand the reasons behind the score. Net Promoter is a powerful methodology that can provide broad insight into the degree to which a company is building customer engagement and loyalty.
The same methodology can also be used in a more granular way to assess journeys, touchpoints, and interactions. This helps companies identify hotspots of dissatisfaction and perhaps some of the root causes for the problems. Net Promoter can also provide insights into true thrill moments, which can be an impetus for institutionalizing thrill more broadly.
Net Promoter is not a one-shot concept. It should be used to measure and track progress over time.
Spotlight on Berlin Packaging
Berlin Packaging is a leading supplier of rigid packaging. The company has succeeded in gaining market share year after year due in part to its relentless pursuit of customer thrill. Berlin Packaging's Net Promoter Score leads the packaging industry, and this is a result of a focus on both culture and processes.
The company regularly listens to its customers to understand what is working and what needs improvement. And they apply Net Promoter to inpidual touchpoints on a regular basis. In 2012, for example, a touchpoint survey uncovered that the process to resolve a quality complaint needed improvement. This touchpoint is a moment of truth in the packaging industry (customers can't fill and sell their finished goods if the packaging isn't right), so Berlin Packaging pursued the following steps to improve the process.
Review the current Quality Resolution process
After looking closely at the process and receiving feedback from customers and employees, the following issues were identified:
Incomplete recognition of the customer throughout the process.
Lack of consistency across the company for how the process is applied.
Delays in containment and resolution of the underlying issue.
Each of these issues led to improvements in the process.
Reinvent the Quality Resolution process
A cross-functional team made the following changes:
A mindset of customer advocacy was put in place. The memory the team wanted the customer to have was "Berlin's got my back."
An 8-step process was implemented to ensure reliable and quick resolution as well as permanent countermeasures to prevent recurrence. All customer-facing staff were trained on the new process with roles and responsibilities clearly explained.
A Quality Specialist role was created for each location to facilitate the process and to provide an expert resource on-site.
No supplier has perfect quality. What distinguishes the best suppliers is how they respond to a quality issue. Customer feedback on Berlin Packaging's new quality resolution process has been excellent.
Getting Started
Improving the customer experience is a large task, as it touches so many facets of an organization. Below are some suggestions on how to get going.
Start with leadership
As noted before, the customer experience is about both people and processes. Before processes can gain traction, the company's leadership must buy-in completely to a customer-focused culture. In both words and actions, leadership needs to champion the power of improving the customer experience.
Meet with top customers
Don't wait for a perfect solution. You can build quick insights by meeting with some of your important customers. Ask them what you're doing well and what you're doing poorly. This need not be a large survey, since even qualitative feedback can help jumpstart the process and identify potential quick-hit areas.
Map and measure the customer experience
As discussed earlier in this paper, you should build a list of the customer journeys and touchpoints related to your business. Then use this as the basis for a more thorough survey that measures your overall performance as well as your execution on important touchpoints; a good tool to use is Net Promoter. This will provide great data to help prioritize future effort.
Set goals
With a good idea of focus areas, you can start defining the right memories and determining how to make them come to life. This can be an iterative discussion, bouncing between what makes sense for specific touchpoints and also what your overall company and brands stand for. Looking outside your company and industry is a smart way to start the benchmarking and goal-setting process.
Ultimately, companies intent on change will form a team to focus on customer-experience improvement. This can be done as a special rotation or as an add-on to everyday duties, but it also makes sense to name a person or small group that acts as the customer experience champion. Elevating the customer experience is an ongoing journey, so building muscle via virtual or permanent teams will pay off in the long run.
Summary
Companies that deliver superior customer experiences enjoy higher customer loyalty. This loyalty translates into better financial performance in the form of easier customer acquisition, greater wallet share, higher price realization, lower cost to serve, and stronger retention. Building a customer-oriented organization requires a thoughtful approach to both people and processes. In this paper, we discussed how companies can improve their processes by choosing the customer target; dissecting the customer experience into journeys, touchpoints, and interactions; defining memories that will resonate with customers; and ensuring satisfaction (by addressing the gaps and defects that exist today) as well as delivering thrill (by adding in wows that will surprise and delight). Measuring progress is another important part of the process, and there should be an ongoing campaign to listen to customers and seek out new ways to improve their experience. Companies like Disney, Apple, Ritz-Carlton, Nordstrom, and Southwest – all renowned for their customer experience acumen – don't have any magic other than a team of employees devoted to customer thrill and a set of products, processes, and procedures that allow those employees to deliver excellent experiences. Any company with the same discipline around customer loyalty can also enjoy fantastic success in the market at the expense of less-thrilling competitors.
1Visit www.CustomerThrill.com for an overview of the Net Promoter Score; you can also visit www.NetPromoter.com.
2See https://www.NetPromoterSystem.com/about/how-net-promoter-score-relates-to-growth/.