What is Discontinuous Cracks Glass Defect?
By: Berlin Packaging Specialist
Date: November 11, 2019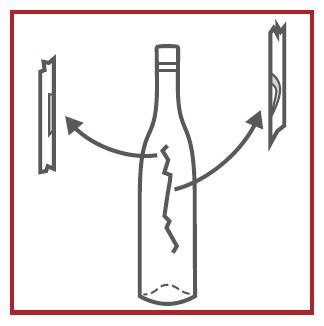 Discontinuous Cracks is a type of glass defect during the manufacturing process of glass bottles.
Discontinuous surface cracks with one or more shiny parts (straighter crack: no protruding glass can be felt).
Problem
Breakage of the article during or after filling and packing (bursting on handling in workplace when used for carbonated products or sparkling wine).