What is Chipped Finish Glass Defect?
By: Berlin Packaging Specialist
Date: November 11, 2019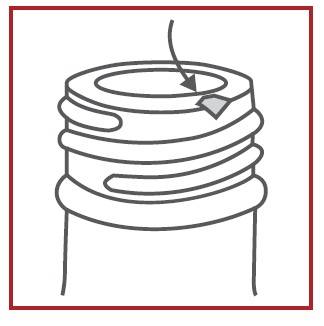 Chipped Finish is a type of glass defect during the manufacturing process of glass bottles.
A small fragment of glass has been chipped off the finish (scratched), sometimes not completely detached.
ON THE TOP (M+)
ON THE SIDE (M-)
Problem
On the top: problems for vacuum filling, bad sealing, risk of leakage and deterioration of the product.
On the side: risk of breakage during use.