Our Culture and Values
We are a juggernaut. We help people become Greater, Faster.
We Cracked the Code On Culture
We demonstrate more passion and effort, creatively so and consistently so, compared to our competitors. We go above and beyond in the pursuit of thrill for our customers and success for Berlin. We are the best at what we do.
We believe the employment relationship is based on the concept of the employer and each individual employee having mutual and reciprocal commitments. Our commitment to this concept is the basis of our values at Berlin Packaging.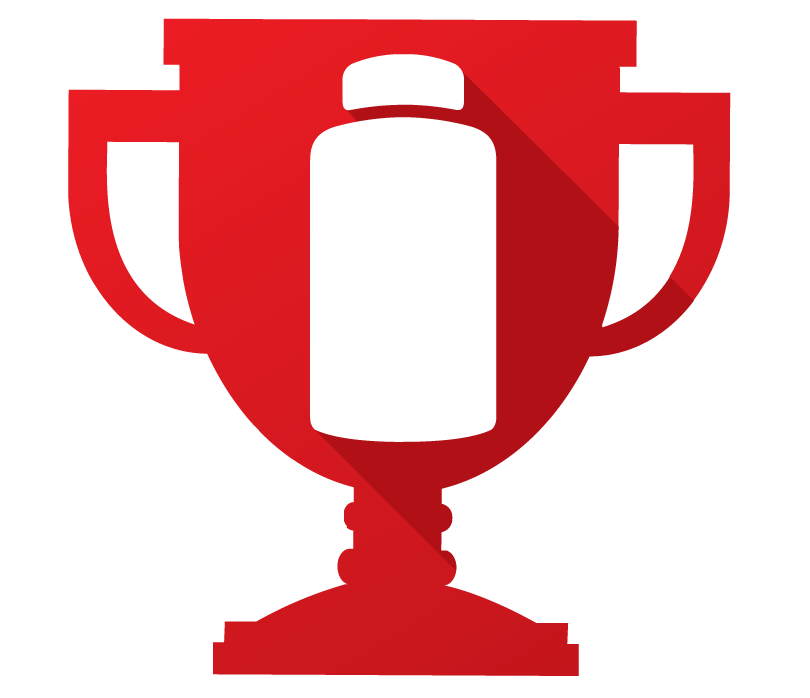 Our Employees are Proud to Be Berliners
"Over the past 10 years, I've been able to challenge myself in ways I never imagined as the company and my leaders have recognized and rewarded me with continued developmental opportunities. I look forward to paying it back as I lead my team and we continue to prosper together for many years to come."
-Kathleen, Supply Chain
"My team has been so helpful and our leaders here are doing everything in their power to make me a great success. My decision to come back to Berlin was because of the company culture and our Anything is Possible attitude. Glad to be back as a Berliner to crush the competition!"
-Wes, Packaging Consultant
"The company's growth has exploded over my six years at Berlin, and it's been amazing to be a part of that growth, professionally and financially! My local team is awesome; we have all grown together and I consider them all to be my second family. We work at a fast pace and are rewarded in many ways. I say all the time I feel so lucky to work for such a great company."
-Tiffany, Customer Service
"I'm about to finish my 8th year here at Berlin and am still humbled daily by the human talent in all positions at this company. We only hire people that absolutely live for thrilling customers. Want to win? Come work with smart, creative people that care. Now there's a difference maker!"
– Darrin, VP – Southeast region
"I have been at Berlin Packaging, on the sales team for 28 years. The reason is quite simple. We are provided the tools and allowed the flexibility to make decisions in regards to the sales process. This ability to own the process gives me a chance to be an entrepreneur, but I am backed up with the support of a nimble organization.

I have had the opportunity to work with hundreds of sales representatives and one thing rings true. Berlin Packaging has the same commission plan it started with, and the plan is simple and directly tied to growing your business. If you sell more, you will make more, is the standard belief and practice!





Berlin Packaging is one of the few places where you can make an impact day one, that benefits yourself and the complete team. Creativity, and new ways of doing the job are not only encouraged, but asked about. I have loved having a voice that can contribute to a change in a +billion dollar company.

It is like playing for the Yankees. Everyone you work with are amazing at their jobs and top of their field. As a result, I get better every day and the elevation of my craft makes me more money!"
– Jay, VP – Southwest region
"I love working at Berlin and have for over 30 years. Berlin Packaging has provided a strong and financially secure livelihood for my family while being part of a whole bigger family at Berlin. Great place to have a long and fruitful career with people who care."
– Mike, National Business Development Director – Los Angeles
"I love being a part of the Berlin sales team. Our entrepreneurial spirit coupled with an all hands on deck approach really helps me win in the field. The fact that everyone in the entire organization works together from Andrew Berlin on down to THRILL our customers every day helps me exceed my goals. This team approach makes selling at Berlin a lot of fun."
– Mike, VP – Midwest region
"Working at Berlin, I've found my culture fit! The support and opportunity that Berlin provides to me in sales is second to none. I love being a Berliner!"
– Mike, District Manager – Phoenix
We Engage Our Team With a Set of Mutual Obligations
For more than 25 years, Berlin Packaging has used human resources strategy to develop into an industry leader by using our 'T-Chart' to drive mutual accountability and engagement between the company and employees.
As a result – our team is thrilled. 71% of our employees are "highly engaged" with Berlin Packaging; pretty good when Gallup's study puts the average American company at only 32%.
As a result – our team stays. We have a 94% employee retention rate and we've reinvested back into our workplace through training and development opportunities.
As a result – our team grows together. In the last year, 40 Berliners were promoted into new opportunities and we've added 125+ more Berliners in Sales, Customer Service, Supply Chain, and Operations because of our explosive growth!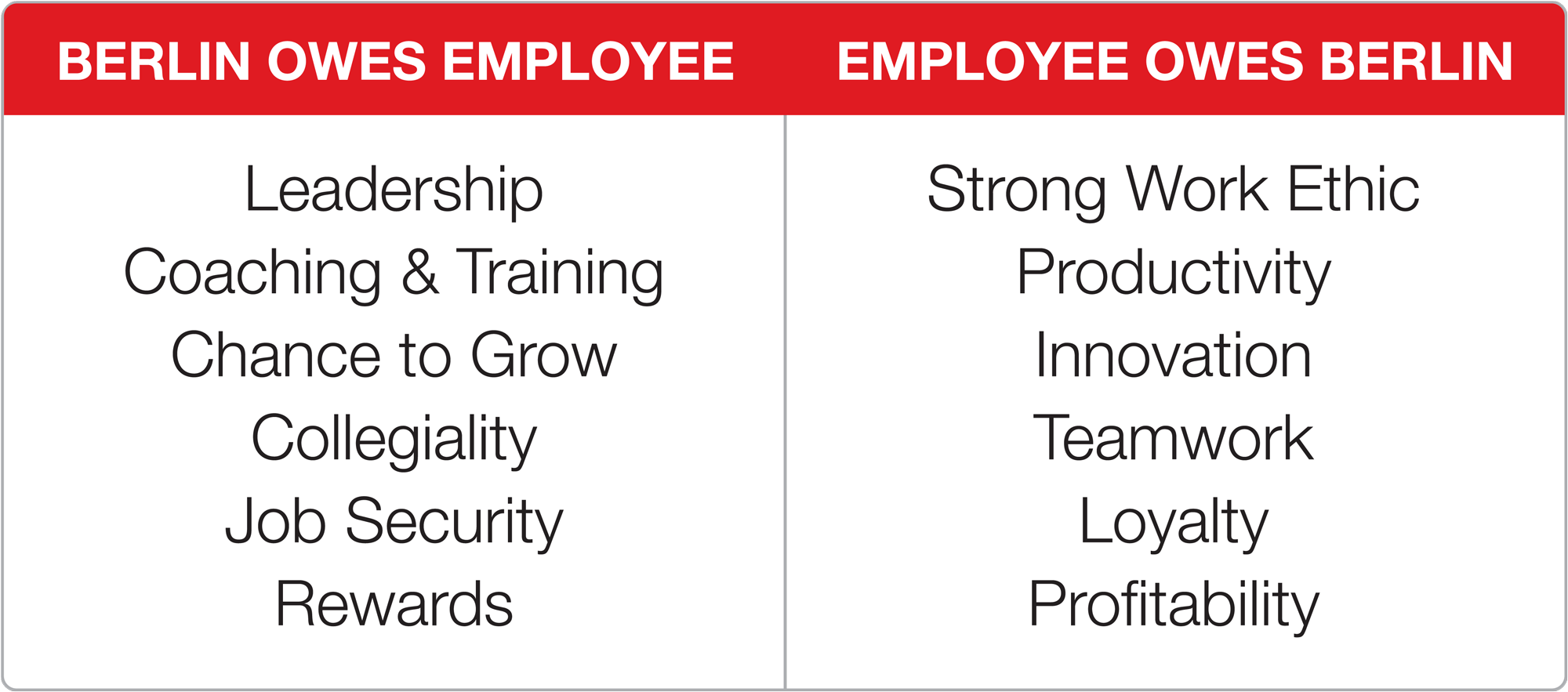 Philanthropy and Community
Learn more about how our commitment extends to local and national philanthropic causes by clicking on the button below.