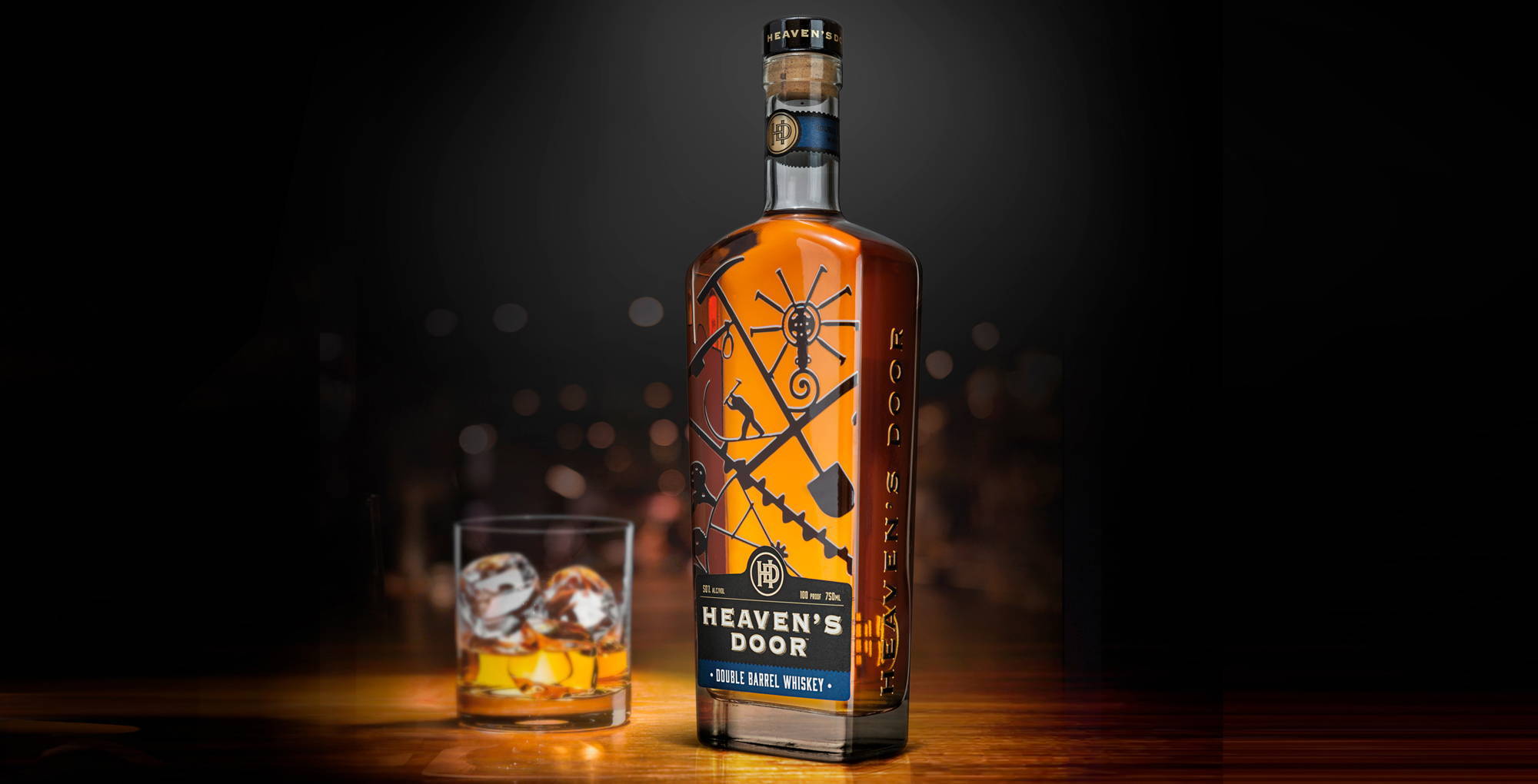 Heaven's Door Whiskey displays Bob Dylan's artistry and creative genius in forms other than his famous music and lyricism, according to an article in Packaging Strategies magazine. Dylan is much more than a musician, as portrayed by his hand-forged gates on the whiskey bottles. These gates embody highly detailed collected artifacts from across the country. Special care was taken to ensure their beauty was properly translated onto the physical bottle. High-definition renderings of Dylan's gates were transformed into a digital art file for laser decoration on the front of the bottle.
Tasked with making a manufacturable bottle, Scott Jost, vice president of innovation and design at Berlin Packaging's Studio One Eleven inhouse design agency and his team worked with Heaven's Door to, "translate Dylan's unadulterated vision to the shelf—something that other glass molders deemed too difficult to execute." The process took weeks, but the end result was worth it.
"The bottle serves as the perfect vessel for the line of whiskeys that has well-defined personalities and robust flavor profiles. The custom rounded-shoulder bottle shape features Dylan's distinctive iron gates that he created in his studio, Black Buffalo Ironworks, from objects found on farms and scrapyards across America. With a custom 'HD' embossed bar top closure, the total package translates to a premium spirit with an artistic soul," explains Jost.
Explore more innovative package designs in the Spirits, Wine and Beer category from Studio One Eleven.
Shop now for Spirits Packaging from Berlin Packaging.