What is Bent Finish Glass Defect?
By: Berlin Packaging Specialist
Date: November 11, 2019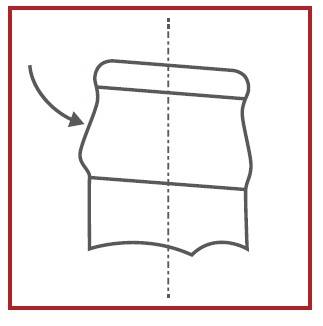 Bent Finish is a type of glass defect during the manufacturing process of glass bottles.
The vertical axis of the finish is at an angle to the vertical axis of body.
Problem
Serious defect in screw, crown and twist off finishes, less important in cork finishes.