What is Baffle Mark Glass Defect?
By: Berlin Packaging Specialist
Date: November 11, 2019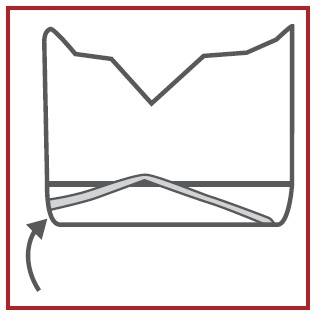 Baffle Mark is a type of glass defect during the manufacturing process of glass bottles.
Imprint on the bottom due to poor fit between the baffle plate and the blank mold.
Problem
The stability of the item, its resistance to heat treatments and the internal pressure resistance may be compromised.