By: Berlin Packaging Specialist
Date: October 20, 2019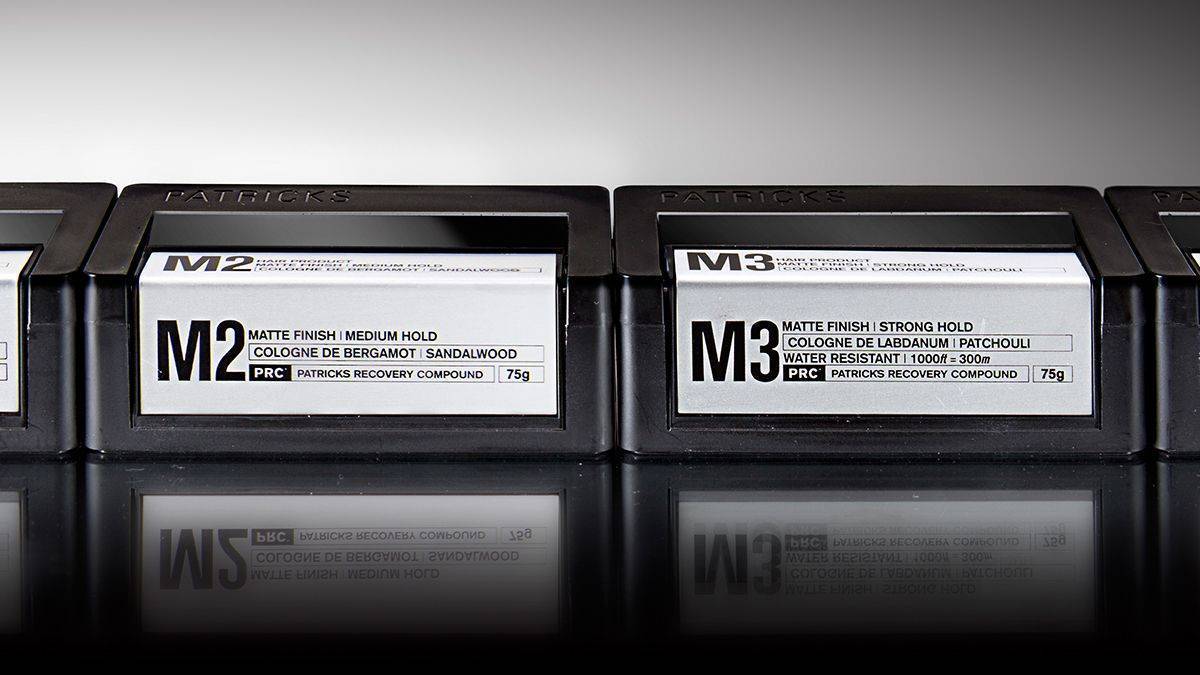 Editor's Award
These packages were picked by BRANDPACKAGING for accomplishing the brands' purposes.
Winner: Patricks by Berlin Packaging
From the brand's inception, each of Patricks' products have been designed with performance and luxury as top priorities. The package is created as a beautiful little object with a look and feel befitting a durable good. The truly original design elevates Patricks' products to the level of prestige symbol, in keeping with uber-premium >$60 price points. The package is opening doors and getting placement for the brand in some of the world's top luxury retailers including Neiman Marcus and Mr. Porter, as well as write-ups in GQ magazine and many others. Labels are silk-screened onto the inset plate aluminum surfaces. The leading edge functions as the locking latch, swinging forward to free the lid and reveal the well-sealed product inside, while a double-lock system ensures the package will not inadvertently open during storage or transit. A rubber gasket seamlessly integrates into the aluminum base to create an audible solidity when putting the package down as well as to prevent slippage in wet areas and protect bathroom surfaces. The Studio One Eleven-designed visual branding reinforces the upscale appearance with a minimalist Patricks brandmark debossed on the cover, a sophisticated commmunication architecture system with abbreviated product descriptors, and a tie back to a 'Patricks Product Matrix' that guides men to the SKU best suited to their hair and styling types.