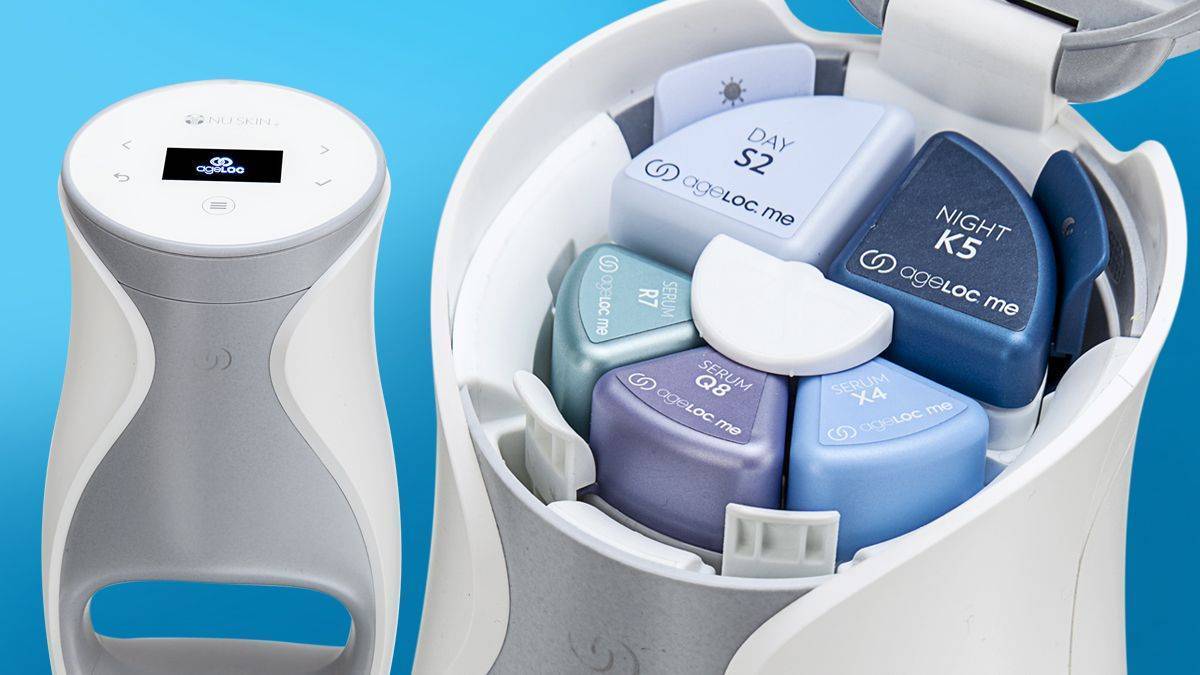 Smart packaging is giving women more control and personalization of their beauty regimens, according to an article in Packaging Digest magazine.
The line between human and technological device is blurring as smart technology puts people in greater control of their individual health and beauty needs. Described as "Augmented Human," this was one of four key global beauty trends revealed by Mintel in its December 2015 report.
Packaging Digest approached veteran designer Scott Jost, who leads Berlin Packaging's Studio One Eleven design agency, to get his insights into this high-growth market.
The smartest packaging we've yet seen is that of the Nu Skin ageLOC Me system—great example, says Jost. Besides being a technological marvel, ageLOC Me's packaging allows users to tailor final product formulation on the fly, based upon individual needs. While there are systems in the market that let you "dial" in a ratio between two constituent components, the ageLOC system custom blends five constituents in more than 2,000 combinations.
We see the desire for individualization and/or customization in consumer products in general to be making its way into beauty products, adds Jost. From sneaker brands that let you upload your own art and customize every detail of your court shoes to the billion-dollar market for cell phone cases, there's a growing expectation that we want to be treated and viewed as individuals.
Individualization is a genie that won't go back in the bottle, notes Jost. There's a reason that all of the cable and satellite service providers almost simultaneously adopted on-demand content streaming: Once viewers experienced the ability to customize their content, they couldn't imagine going back to a world without choice.