By: Berlin Packaging Specialist
Date: October 20, 2019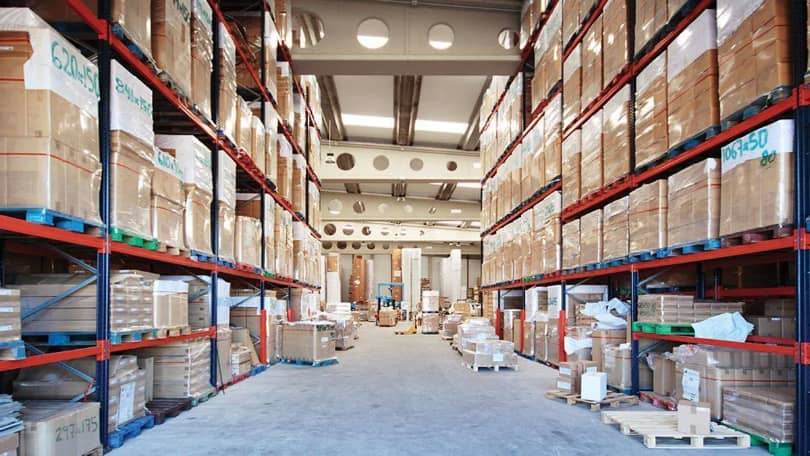 Berlin Packaging, a leading full-service supplier of plastic, glass and metal containers and closures, has opened a new 70,000-square-foot warehouse in Cranbury, N.J., to house packages for just-in-time delivery to area customers participating in its inventory management programs. Joining more than 60 other Berlin Packaging warehouse locations throughout the country, the New Jersey facility significantly adds to the space previously dedicated to maintaining package inventory in the tri-state area and Eastern Pennsylvania.
The company is simultaneously doubling its office space in nearby Fort Lee, N.J., to accommodate ongoing business growth in the region. Berlin Packaging supplies more than 3.5 billion containers and closures annually as well as provides packaging design, sourcing, and inventory-management services to companies of all sizes in industry sectors ranging from consumer packaged goods to automotive, healthcare, pharmaceutical and veterinary.
With the new warehouse in New Jersey, packages will be available within a two-hour delivery radius of Berlin Packaging in southern, northern and central New Jersey as well as Long Island, northeast Pennsylvania and Fairfield County, Connecticut. This close proximity in combination with the company's 99 consecutive months of 99% on-time delivery will help keep customers' supply chains running smoothly and cost-effectively.
Customers who use Berlin Packaging's warehousing and inventory-management programs:
Avoid the costs of packaging stockouts, including machine downtime, low employee productivity, and inability to fulfill orders.
Reduce internal real estate and associated carrying costs for in-house inventory management.
Eliminate the expense of paying for third-party storage facilities.
Gain access to Berlin Packaging's sophisticated logistics technology, including inventory forecasting and volume alerts, to ensure sufficient stock availability at all times.
Customers have the option to house inventory at any Berlin Packaging location or near-site warehouse for increased proximity to their fillers or own facilities, or to have finished containers and closures drop-shipped directly from the factory to their preferred destinations.
"We have offered warehouse space in Pennsylvania and the tri-state area for decades. We are now increasing our capacity to continue to optimize our customer service as well as meet constantly growing demand for our inventory management services," said Larry Rydzewski, Chief Operating Officer of Berlin Packaging. "This new facility will achieve both objectives and enhance our ability to provide services that help customers get the maximum return on their packaging investments."
More information on the new warehouse facility in New Jersey is available by calling Jonathan Rabinowitz at 201.613.0815 or emailing CranburyWarehouse@BerlinPackaging.com.