By: Berlin Packaging Specialist
Date: October 20, 2019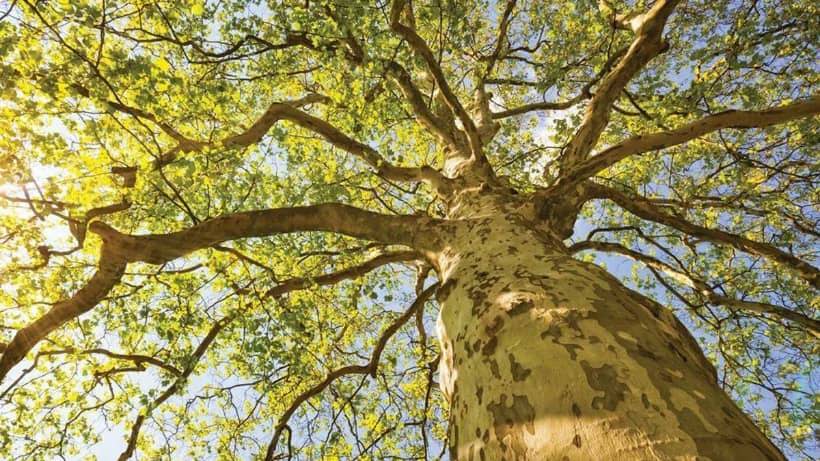 Berlin Packaging, a leading full-service supplier of plastic, glass, and metal containers and closures, today announced double-digit year-over-year growth in sales and earnings in 2010 that pushed revenues close to the $600 million mark. This continues the company's two-decade trend of annual double-digit sales and earnings growth. 2010 accomplishments include two strategic acquisitions, over 1,000 new customers, and continuing 99%-plus on-time and on-spec product delivery.
"Our growth in the face of a recessionary economy is directly linked to our business model of providing value-added services that help customers build their business," said Andrew T. Berlin, Chairman and CEO of Berlin Packaging. "As a hybrid packaging supplier, we not only sell a full complement of rigid packaging products but also offer related services such as custom packaging design, global sourcing, inventory management, capital lending, and consulting. Our ability to meet all these needs makes us a partner in our customers' success, which in turn drives our own."
In 2010, those successes included:
Strategic Acquisitions
The acquisitions of All-Pak, Inc., in March and Continental Packaging Solutions in December grew Berlin Packaging's footprint in North America to more than 70 sales and warehouse locations. This new geographic reach and expanded team provide customers easier access to expert packaging consultants with deep knowledge in personal care, pharmaceutical, lab supplies, food and beverage, chemical and industrial, dangerous goods packaging, and other vital sectors. Both acquired companies are now operating under the Berlin Packaging name.
Business Expansion
The company's sales growth was both organic and acquisition-related, with the combined Berlin Packaging/All-Pak organization as well as each entity individually achieving double-digit increases. (Continental Packaging operated separately until December 14.) Growth drivers included:
Over 1,000 new customersacross all lines of business, reflecting the comprehensiveness of the Berlin Packaging portfolio as well as expanded product offerings in areas such as glass containers for the food, spirits, drug, and chemical markets.
Significant sales increases in all specialty divisions, including Studio One Eleven's custom packaging and graphic design service (+36%), Freund Container & Supply's business for in-stock, need-it-now purchases (+21%), Dangerous Goods' packaging for shipping hazardous and temperature-sensitive materials (+19%), and Qorpak's laboratory packaging and supplies (+17%).
A record number of custom tool orders, marking rising customer interest in custom packages as well as the company's ability to source product from around the globe though the Berlin Global Packaging Group with a dedicated overseas team.
Quality Control
The focus on operational excellence and customer service that has helped fuel the company's growth in recent years continued in 2010. Berlin Packaging worked seamlessly with its supply partners to deliver product on time, on spec, and on budget. December saw the company exceed its benchmark quality objectives with:
The 79th consecutive month of 99%-plus on-time warehouse shipping performance,a near-perfect shipping record made possible in part by the sophisticated inventory management capabilities of the company's Oracle/PeopleSoft enterprise resource planning (ERP) system.
The 24th consecutive month of 99%-plus on-spec product delivery, the result of rigorous supplier management and strict quality procedures that help ensure customer satisfaction and virtually eliminate product returns.
Customer Profit Creation
Berlin Packaging helped top customers generate a record $56.9 million of quantified profit in 2010, according to data gathered as part of the company's ISO 9001 requirements. Those profits reflect improvements in customers' top-line sales as well as pricing, freight, quality, and productivity benefits related to their packaging activities.
"These achievements and many others of the past year showcase the strength of the organization, systems, team, and culture we have built to deliver superior service to our customers, including lowering their carrying costs and reducing stockouts with our advanced inventory and warehouse management platforms," Berlin said. "Packaging is the face that a company presents to the world, and our aim is to help customers put their best face forward in the most efficient and effective manner possible."
About Berlin Packaging
Berlin Packaging is one of North America's largest stocking suppliers of plastic, glass and metal containers and closures. With over 25,000 available SKUs, over 100 packaging consultants, and more than 70 sales and warehouse locations across North America, the company has the right products, expertise, and geographic proximity to help customers increase their net income through packaging products and services. Berlin Packaging supplies billions of containers and closures annually as well as warehousing and logistics services for customers of all sizes in all industries. It is the only company in its sector to be ISO 9001 certified, to have Customs-Trade Partnership Against Terrorism (C-TPAT) certification, and to achieve 99% on-time delivery of its shipments every month for over six years. Related services include Studio One Eleven, a full-service custom packaging and graphic design division; Berlin Global Packaging Group, a global sourcing solutions provider including custom packaging, order and quality management, and logistics; E3, a consulting division that helps customers unlock profit; Berlin Financial Services, which provides financing for equipment and capital improvements; Dangerous Goods, offering safe, economical, UN-certified packaging solutions for shipping dangerous and temperature-sensitive goods; Freund Container & Supply, a need-it-now packaging and industrial supplies provider with no minimum order requirements; and Qorpak, a global supplier of laboratory packaging and supplies. The company can be reached at 1-800-2-BERLIN or at www.BerlinPackaging.com.