By: Berlin Packaging Specialist
Date: October 20, 2019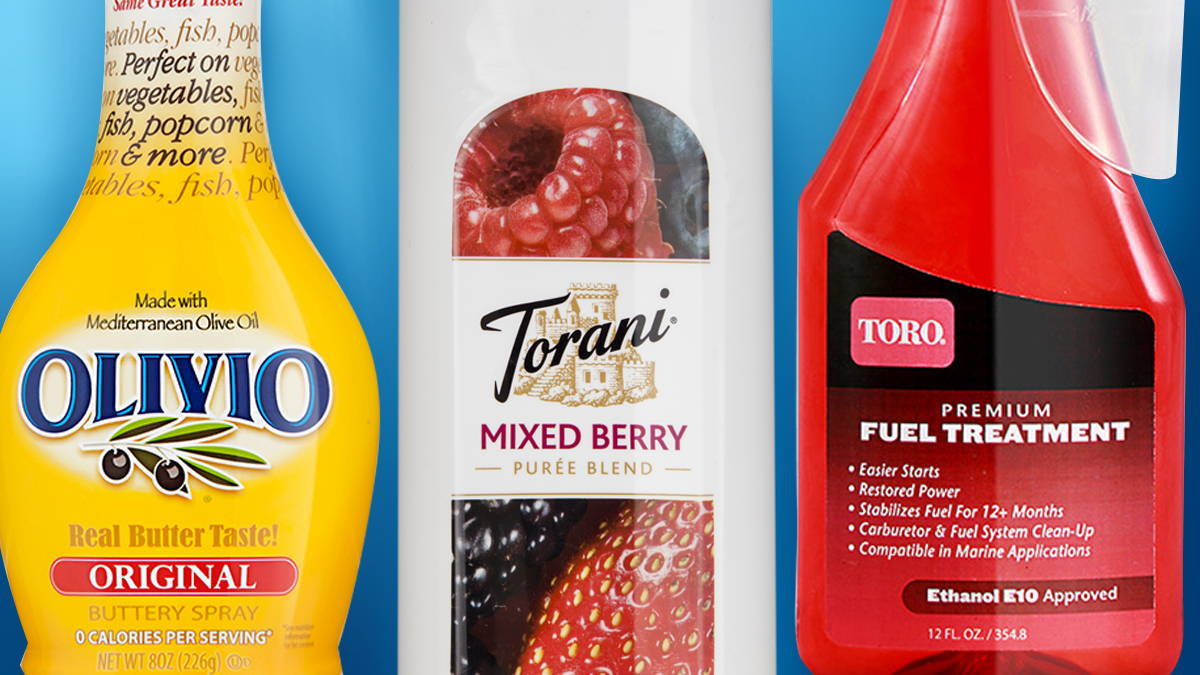 Berlin Packaging, the leading full-service supplier of plastic, glass, and metal containers and closures, announced today that its packaging solutions for Torani Smoothie Mix, Olivio Spray Butter, and Lube-Tech Advanced Fuel Treatment were selected as winners in the 2017 WorldStar Awards, one of the world's most prestigious packaging competitions. Berlin led all U.S. winners in the competition, accounting for one-fifth of the 15 total awards given to American companies.
Judged by packaging industry experts during the most recent World Packaging Organization (WPO) annual meeting in Vienna, Austria, the WorldStar Packaging Awards are open only to entries that previously won in a national or multi-national competition recognized by the organization. The WorldStar Awards are the largest and most important global packaging competition organized by the WPO. This year's competition attracted 291 entries from 35 countries.
"For any company, winning a WorldStar Award is an honor and a sign of real packaging excellence. Berlin Packaging is delighted to receive this recognition on behalf of the work we do for our clients," stated Andrew Berlin, Chairman and CEO of Berlin Packaging. "Our goal at Berlin Packaging is to help our customers be more successful and more profitable. Smart packaging design and execution is core part of our formula, so these WorldStar awards help validate the effort put forth by so many people at Berlin, at our customers, and at our supply partners."
Berlin Packaging, with three awards, was among the top winners worldwide. Torani Smoothie Mix, a winner in the Food category, is a cocktail mix that features a unique actuator/closure for efficient, one-handed motion. The self-sealing cap provides a thorough air barrier to maintain product freshness, and includes other benefits important to bartenders such as a non-chugging design to ensure smooth pouring accuracy.
Also recognized in the Food category is Berlin's entry for Olivio Spray Butter. The new package, which replaces an industrial-styled container, maintains the original package footprint while communicating the sleek, slender appearance of an imported olive oil bottle. The package's soft, rounded angles and elegant, elongated neck are better suited for female hands.
Finally, the winning package for Lube-Tech Advanced Fuel Treatment incorporates an industry-first polypropylene measuring cup that snaps onto the neck of the brand's PET bottle and features a lid for sealing out dirt and contaminants. By strengthening differentiation on the retail shelf, Lube-Tech's new package yielded a 30% increase in sales while also reducing material usage by 16%.
Representatives from 23 packaging associations around the world participated in judging the 2017 WorldStar Awards. Winners will be recognized in an awards ceremony and gala evening on May 4, 2017, in Dusseldorf, Germany.