By: Berlin Packaging Specialist
Date: October 20, 2019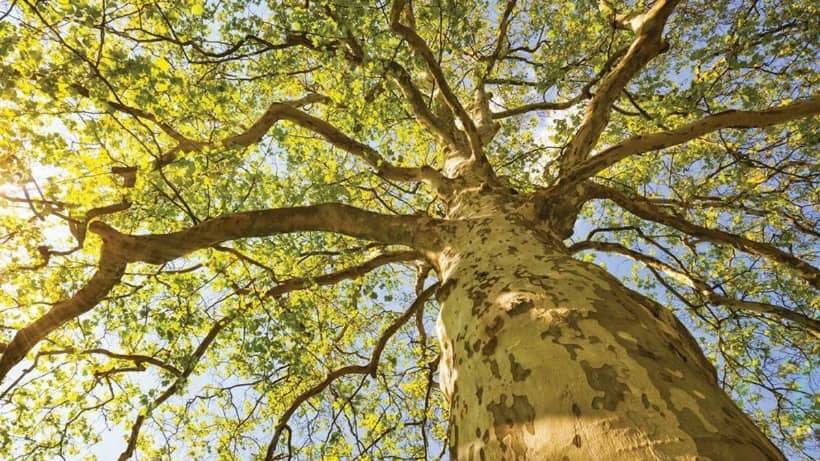 Berlin Packaging, a leading full-service supplier of plastic, glass, and metal containers and closures, closed 2012 with double-digit year-over-year growth in both sales and earnings that pushed revenues close to the $800 million mark. In an industry where most suppliers' sales are flat, the company continued to expand with achievements including two strategic acquisitions, nearly 1,100 new customers, over 100 new employee hires, its 103rd consecutive month of 99%-plus on-time product delivery, multiple packaging awards, and internal investments such as new regional distribution centers in Miami, New Jersey, and Nevada as well as a new custom-built space for its Studio One Eleven design division.
"This marks our 24th consecutive year of growth. While the overall economy was stagnating, we made the conscious choice to surge forward and invest in our company and our people," said Andrew T. Berlin, Chairman and CEO of Berlin Packaging. "We know that the best way for us to grow is by helping our customers grow. Much of our success continues to be driven by the suite of services we provide at no charge to help our customers increase their profits; these include custom packaging design, global sourcing, inventory management, capital lending, and consulting. This full-service approach enables customers to satisfy virtually all of their packaging needs from one source as well as helps them optimize both the costs and the success of their packaging solutions."
Notable 2012 Berlin Packaging achievements included:
Strategic Acquisitions
The acquisitions of Lerman Container in May and United States Container Corporation in October grew Berlin Packaging's footprint in North America to more than 90 sales and warehouse locations with more than 120 packaging consultants and sales managers. This new geographic reach and expanded team provide customers easier access to expert packaging consultants with deep knowledge in personal care, pharmaceutical, lab supplies, food and beverage, chemical and industrial, dangerous goods packaging, and other vital sectors. Both acquired companies are now operating under the Berlin Packaging name.
Business Expansion
The company earned nearly 1,100 new customers in 2012 across all lines of business, reflecting the attractiveness of the Berlin Packaging portfolio. In addition, the year saw a record number of custom tool orders, a more than 30% increase in Studio One Eleven's custom packaging and graphic design service, and solid growth in specialty divisions including Freund Container & Supply's business for convenience purchases, Dangerous Goods' hazardous-material shipping systems, and Qorpak's laboratory packaging and supplies. Supporting all of this was an expansion of the Berlin Packaging team, with more than 100 new hires in 2012.
New Quality Record
In December, Berlin Packaging achieved its 103rd consecutive month of 99%-plus on-time delivery of containers and closures warehoused on behalf of customers, marking more than eight years of reliably providing a just-in-time supply of packages that lowers customer carrying costs, reduces stockouts, and keeps supply chains running smoothly. This accomplishment – unique in the industry – stems from the company's close relationships with its supply partners as well as the robust customer service and inventory management capabilities of its multimillion-dollar PeopleSoft business software.
Customer Profit Creation & Thrill
As part of its ISO 9001 requirements, Berlin Packaging quantifies the profits that its customers earn as a direct benefit of working with Berlin. In the first six months of 2012, top customers generated more than $44 million of incremental profit reflecting improvements in their top-line sales in addition to pricing, freight, quality, and productivity benefits. Full-year 2012 results, to be released at the end of Q1, are expected to exceed $85 million.

In addition, a study done by an independent, multi-national consulting firm showed that Berlin Packaging leads in the packaging industry in customer engagement based on the highly respected Net Promoter methodology. Berlin Packaging's Net Promoter score is in league with some of the best customer-thrill companies in business, including American Express, Google, and JetBlue.
Studio One Eleven Expansion
The company's Studio One Eleven design division more than doubled its workspace in 2012 with the move to a new custom-built facility to support rising demand for the division's structural design, brand strategy, visual branding, and marketing services. In addition to an open floorplan that enhances the collaborative process between designers, the new space provides expanded research and product sample libraries, larger collaboration areas, a photo studio and production room, and a state-of-the-art 3-D print lab/model shop for rapid prototyping.
Packaging Awards
Studio One Eleven's work also led to multiple packaging honors in 2012, notably including a WorldStar Packaging Award for Mission Athletecare's COURT GRIP shoe traction product; a Beverage World Global Packaging Design Award for an imaginative redesign of the LIMU ORIGINAL nutritional supplement container; and five wins at the 2012 NACD Package Awards Competition in the drug & pharmaceuticals, food, pet/vet, and novelty categories.