By: Berlin Packaging Specialist
Date: October 20, 2019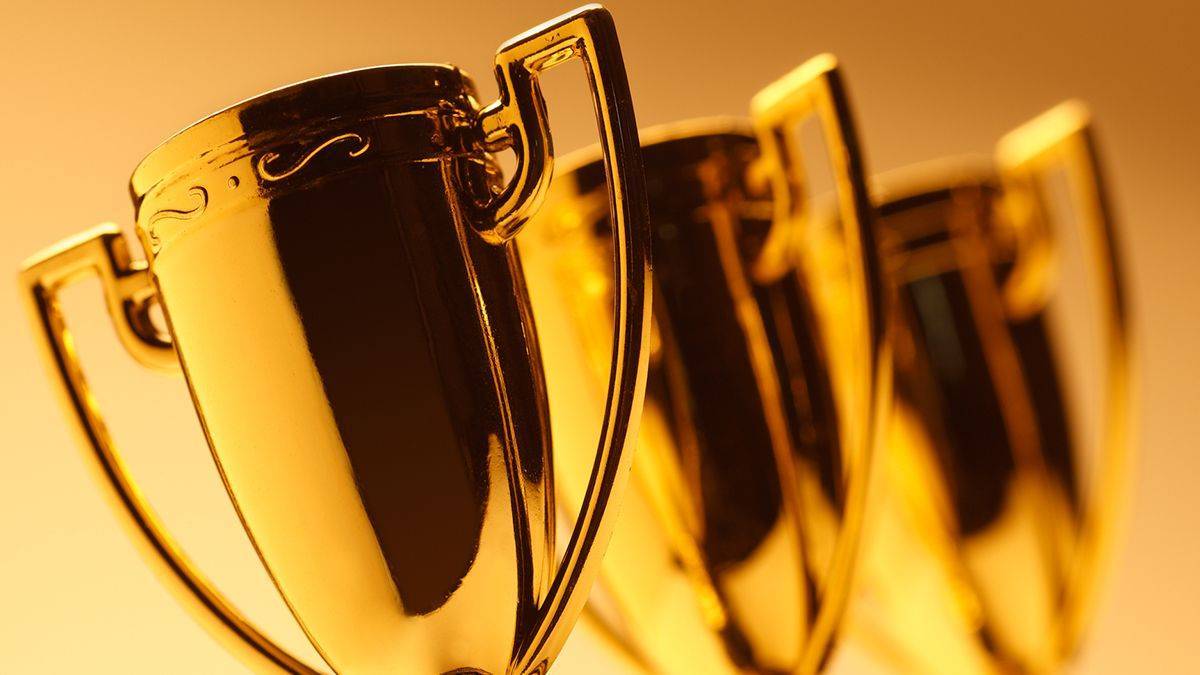 Berlin Packaging today announced its seventh consecutive strong showing at the NACD (National Association of Container Distributors) Packaging Awards with three Gold, three Silver and two Bronze medals for compelling packaging solutions released in 2015. The company swept the Food category and was also honored for Beverage, Drug/Pharma, Household Chemical and Best Use of Custom Packaging, a new category recognizing the best packages created from custom molds built exclusively for a client.
All of the company's winning packages were designed by Berlin Packaging's Studio One Eleven innovation division, which provides structural and graphic design services at no charge in exchange for packaging business. The Studio works in close partnership with Berlin's sales team (with 170 packaging consultants located across the country by the end of 2016) and Berlin's operations and supply chain teams, who source packaging components from more than 800 manufacturers around the globe as well as handle logistics and inventory with 99% on-time-delivery precision.
Berlin Packaging's 2016 NACD awards included:
Torani Smoothie Mix (Gold, Beverage), featuring a patented Berlin-designed closure engineered for easy one-handed use and glug-free dispensing by bartenders. The closure design guides the user's thumb into the dispensing position, speeding serving time by eliminating the need to look at the spout orientation. The closure also provides a thorough seal that protects the contents from contamination, saving busy bartenders both time and money.
Children's Vitamin Gummies (Gold, Food), a vitamin collection from a leading brand with different SKUs topped by soft roto-molded character caps resembling iconic characters from a well-known movie franchise. The caps top 20 oz round PET packers with full-color shrink sleeves and stock 53 mm child-resistant closures. Finished designs adhere to the filmmaker's rigid rules while delivering creative packaging that stay within the operational envelope of filling equipment.
Lube-Tech Fuel Treatment (Gold, Household Chemical), a Berlin-designed custom PET bottle with an industry-first snap-on dosing cup that provides easy measuring without an expensive and wasteful twin-neck measuring chamber. Designed for application across Lube-Tech's many private label customers, the new package yields a 16% reduction in resin usage and a 43% cost reduction over the outgoing package while adding recyclability benefits not present in the PVC packaging common to this category.
Dyla Forto Coffee Shot (Silver, Best Use of Custom Packaging), a shot-glass-sized package resembling a miniature coffee cup. The package was designed for a new coffee-themed energy drink delivering two coffee cups' worth of caffeine in less than 2 oz of liquid. The Berlin-designed package structure – complete with a coffee-cup-lid-style snap-on closure – effectively associates the product with gourmet coffee for instant differentiation from other energy shots while adding the convenience of spill-proof portability.
Morton Sea Salt Rub (Silver, Food), a 4 oz PET cylinder with a pinched waist and a flip-top closure designed for Morton's three new spice rubs. Sized to fit into a typical kitchen spice rack, the custom Berlin-designed package features five holes in the cap for easy pouring and spreading, an articulated hinge that is easily operated with one hand and stays open when inverted for rub application, a full-body shrink wrap label, and an ergonomically-inspired form that fits comfortably in the hand.
Forever Essential Oils (Silver, Drug/Pharma), a full redesign of this direct marketing client's glass bottles, caps, secondary packaging, and Berlin-designed brand graphics. A unique triangle-shaped box holding a single SKU forms the basis of a modular system allowing individual boxes to be attached to unify multiple products or the entire line. A companion modular trapezoid carton offers more than 20 branding surfaces.
Olivio Spray Butter (Bronze, Food), a bottle refresh that replaced an industrial-looking package with a softer ergonomic design for easy handling. Inspired by the aesthetic of rustic imported olive oil bottles, the Berlin-designed 8 oz custom container elevates the brand with rounded angles, an elongated neck that allows for an improved grip, a custom red or brown over-cap covering a fine mist sprayer, and a custom heat shrink sleeve that provides maximum real estate for brand messages.
Value Smart Laundry In-Wash Scent Booster (Bronze, Household Chemical), a Berlin-designed custom PET package that allows shoppers to test the fragrance at the point of purchase without opening the cap (a common behavior that renders some competitors' products unsellable). A gentle squeeze releases the scent through two small diffuser orifices in the cap. The package also replaces a flip-top closure and overcap assembly with a 63 mm cap that provides a much more controlled pour and allows the cap to double as a dosage cup.
"Every design project we handle has different design and engineering challenges, but all of them have one thing in common: they're created to help our customers increase sales and profitability," said Scott Jost, Berlin Packaging's Vice President of Innovation and Design. "These eight awards reinforce the success these packages are already having with consumers and with our customers' bottom lines."
"Whether it's a custom-designed package like the ones recognized here, or the many thousands of stock solutions we handle for thousands of customers every year, we wrap everything we do with our passion for execution," said Andrew Berlin, Chairman and CEO of Berlin Packaging. "Our whole team appreciates the recognition of the NACD, but our real joy is strengthening our customer relationships with thrilling service and quantifiable results."