By: Berlin Packaging Specialist
Date: October 20, 2019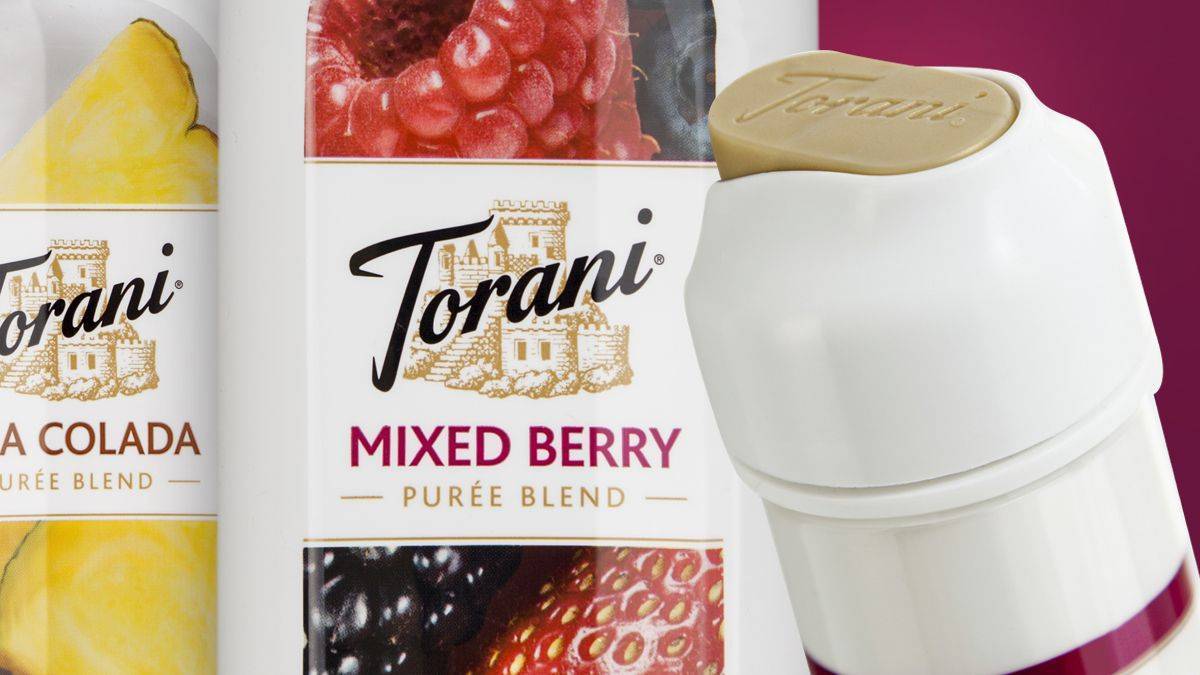 CHICAGO - Berlin Packaging, the leading full-service supplier of plastic, glass, and metal containers and closures, today announced that its custom-designed packaging for Torani Smoothie Mix has received a 2016 AmeriStar Award from the Institute of Packaging Professionals (IoPP). The AmeriStar Awards, one of the most exclusive competitions in the industry, recognizes those packages exhibiting excellence in innovation, performance, economics, environmental impact, marketing and product protection.
Berlin Packaging's recent AmeriStar Award continues a strong showing for the company among the major packaging awards competitions, both in the U.S. and abroad, in 2016. In recent months, the company has won three WorldStar Awards from the World Packaging Organization along with Gold and Silver medals at the North American Retail Hardware Association Packaging & Merchandising Awards. In addition, Berlin earned eight honors – including three Gold medals – at the 2016 National Association of Container Distributors Packaging Awards.
The AmeriStar judging panel, comprised of top industry experts, gave top marks to Berlin Packaging's solution for Torani Smoothie Mix in the Non-Alcoholic Beverage category. Used in back-bar beverage service applications, Torani Smoothie Mix is a popular fruit-based purée that, in earlier package versions, was capped by a standard continuous-threaded non-dispensing closure.
The redesign of the Torani package, which was led by Berlin's Studio One Eleven design team, improved outcomes on several fronts. Unlike the typical "glugging" pour that round orifice dispensing caps deliver, which is only amplified by viscous mixtures like smoothies, the patented Torani closure has a built-in venting feature that enables a controlled pour. In addition, the new closure guides the user's thumb into the dispensing position, meaning bartenders don't have to pause to look at the cap orientation when taking the bottle from the bar's speed tray. The redesigned package ends wasted motion, speeds service, and improves product safety while reducing spoilage with a cap that easily toggles closed after each use.
"Berlin Packaging's solution for Torani is a great example of how packaging can become a competitive advantage for a product," said Scott Jost, Berlin Packaging's Vice President of Innovation and Design. "Rushed bartenders dispense Torani Smoothie Mix hundreds of times per shift. The Berlin Packaging design is boosting productivity for bartenders and reinforcing the notion that Torani 'has their backs' as they perform their job. The new Torani closure is now considered the gold-standard closure for bar items – so much so that competitive products are scrambling to replace their closures to meet the new standard."
Winners in the 2016 AmeriStar Awards will be on display on the IoPP website as well as during Pack Expo in Chicago, November 6-9, 2016.