Innovative Business Model for Berlin Packaging's Studio One Eleven Design Division Spurring Double-Digit Growth
By providing design services at no charge in exchange for packaging business, design studio is changing the industry, winning awards, and propelling $3+ billion in sales for customers.
By: Berlin Packaging Specialist
Date: October 20, 2019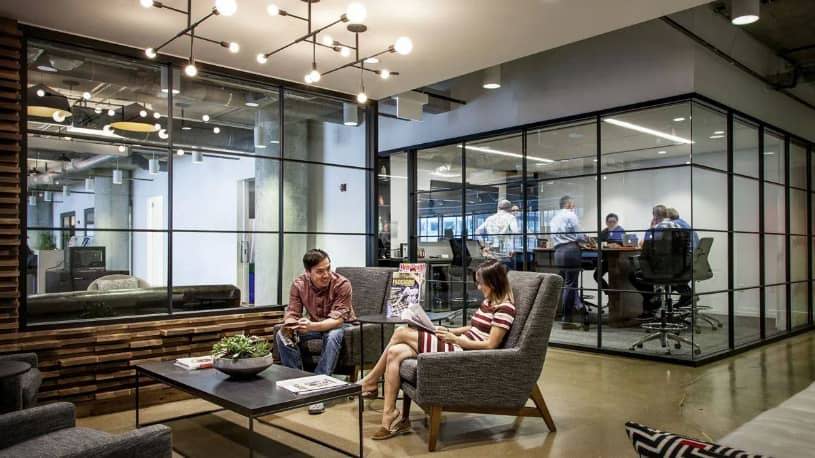 Studio One Eleven, the design and innovation division of Berlin Packaging, offers full-service design and engineering support with a twist: they provide their services at no charge in exchange for supply agreements for packaging. Where some might characterize such a strategy as unconventional, executives at its design division use an altogether different word: Aligned.
Unique Business Model Resonating
"Because fee-based engagement models demand it, most design consultancies focus on their billable hours rather than their clients' financial success. Whether the product they've designed launches or not – and whether that product is successful or not – doesn't financially impact the consultant," said Scott Jost, Vice President of Innovation & Design at Studio One Eleven. "It's our belief that the pure fee-for-service model is antiquated. At Studio One Eleven, we are fully vested in the success of every project we work on. We exist to help increase the revenue of our customers."
In 1999, Berlin Packaging made the decision to provide Studio One Eleven's design services to its customers at no charge in exchange for customers' packaging business. Seventeen years later, this innovation continues to pay off with record-setting corporate revenues along with double-digit increases in project counts for Studio One Eleven. 2016 is on trend to be yet another solid year winning with customers, with dozens of patents filed and on average more than one custom component tool approved per calendar day.
Driving it all, Jost notes, is the success of Berlin Packaging's broad customer base. "The packaging we designed at Studio One Eleven helped generate more than $3 billion in sales for our clients last year," he said. "We're not trying to get a bigger piece of a fixed pie. Instead we're working to make the pie itself bigger for everybody."
In the past year, Studio One Eleven's design solutions have performed almost as well at award competitions as they have in the marketplace. In addition to winning multiple honors at some of the industry's most respected competitions, including the WorldStar Packaging Awards, the Studio's solution for Nu Skin Enterprises' ageLOC® Me skin care device received the prestigious "A-prime" Platinum Award. Most recently, its package for Thea's English Tea earned the People's Choice Award at the Brand Packaging Design Gallery Awards.
Investing for More
Now boasting a staff of 25, Studio One Eleven offers 300+ years of combined product, packaging and brand building experience. The team is comprised of people from blue-chip design agencies and leading packaged-goods firms; team members importantly also bring expertise from outside packaging, from consumer electronics and clothing to footwear and medical devices.
Two new positions were created over the last 18 months to further enhance the team. Shar Puskala, a certified internal auditor for ISO 13485 with Class I and II medical device commercialization experience, joined as Director of Program Management to help customers navigate complex project development cycles in regulated product categories. Martin Rathgeber augmented the engineering team as Director of Engineering to improve the integration of design and manufacturing. Rathgeber and Puskala bring a combined four decades of experience in teaching, practicing and leading engineering engagements for a range of global firms that includes Wrigley, SC Johnson, Kimberly Clark, Clorox, Procter & Gamble, and Kraft Foods.
The Studio recently moved to a new 8,000-square-foot space in Chicago's West Loop neighborhood, adjacent to Berlin Packaging's world headquarters. The new facility features a full packaging resource and sample library, collaboration and meeting spaces, and an in-house model shop for real-time prototyping. "We take great pride in our old-world modeling skills, but as early adopters of rapid prototyping technologies we've woven the ability to test parts early and often into our methodologies," Jost states. "Getting our customers to market with great solutions faster means that we're all making money sooner."
End-to-End with No Skipped Steps
Something that has not changed is the Studio's approach to each project, which has earned the globally-recognized ISO 9001:2008 certification.
Before any design work begins, the Studio seeks out consumer, category and competitor insights with user ethnographies, store visits and market research. This feeds the brand strategy, graphic design and structural design work. But the Studio designs much more than bottles and caps; they can handle complex systems like compliance packages, medical consumables, applicators and dispensing systems.
The Studio's engineers then review all designs to ensure they will manufacture properly and move smoothly through the supply chain. A dedicated mold-building team shepherds the final, customer-approved design through a mold-build process and collaborates with Berlin's procurement team, who selects the right manufacturer from a network of 900+ companies located around the world.
"The hard part is doing all the steps well," said Andrew Sanguinet, Director of Industrial Design at Studio One Eleven. "No amount of consumer research means that a design solution can be produced, filled, capped and labeled properly. And you could say the same thing about beautifully-architected products that ignore consumers' needs. One of the reasons we were so happy to earn ISO certification of our robust process is that it validates the care with which we attend to all aspects of the project."
"These past twelve months have substantiated our overall approach," said Jost. "Whether we're creating a new package for Honest Company, helping define the evolution of an established brand like Turtle Wax, or reviving a storied product like Mylanta, our solutions are built with both the consumer and commercialization in mind. Our ultimate aim, now and in the future, is to help our clients 'package more profit.'"