By: Berlin Packaging Specialist
Date: October 20, 2019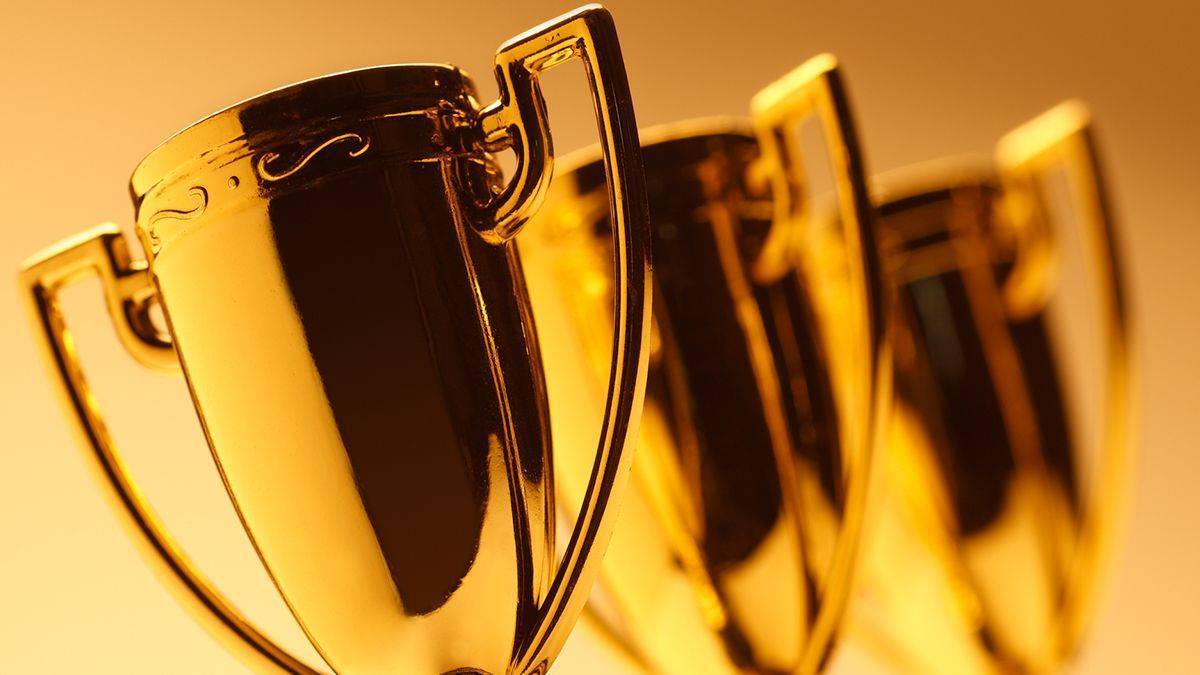 CHICAGO – (May 19, 2015) – Berlin Packaging, the only Hybrid Packaging Supplier of plastic, glass, and metal containers and closures, today announced its continued prominence at the NACD (National Association of Container Distributors) Packaging Awards. At the 2015 show, Berlin received seven medals spanning six of the nine competitive categories, including Gold medals for Walgreens Good & Delish Nuts and Permatex Fast Orange hand cleaner.
Also at this year's ceremony, Andrew T. Berlin, Chairman and CEO of Berlin Packaging, was recognized as the 2015 inductee into the NACD Hall of Fame for his many contributions to the packaging industry. Under Mr. Berlin's leadership, Berlin Packaging has grown to be one of the largest and most dynamic suppliers of packaging products and services in North America.
2015 marks the fifth consecutive year Berlin Packaging has been awarded Gold medals at the NACD show. Its consistent record of excellence places the company among the most honored packaging suppliers in the industry.
The NACD Packaging Awards is a national competition recognizing compelling packaging released during the previous year. In addition to its two Gold awards, Berlin Packaging also received three Silver medals and two Bronze. Specific results included:
Walgreens Good & Delish Nuts (Gold, Food) is a clever combination of utility, user delight and effective merchandising. Realized in two cupholder-friendly sizes, the packages feature a shared screw-off closure that doubles as a single-serving bowl. Reflecting the trend insight that people often eat nuts in small portions as a "bridge snack" between meals, the palm-sized cap/cup makes snacking a neat and convenient experience. Tapered at the top and bottom to create visual interest, the packages are engineered for secure stacking on Walgreens' shelves.
Permatex Fast Orange (Gold, Household Chemical & Automotive), a revolutionary packaging innovation for the #1 selling waterless hand cleaner, introduces a proprietary "rocker" closure. The disc-top, placed on the inverted package's bottom, gives users a one-handed solution during hand washing. Users simply tap the bottle on its bottom corner to open the spout and dispense the cleaner, then tap again to close. The novel closure design, since promoted by Permatex via a YouTube video, has become the cornerstone of the brand's most recent marketing efforts.
Haviland Stryker (Silver, General Industrial) proves that packaging for medical equipment cleaning products needn't be boring. Taking its cue from Stryker's Blu62 brand name, the new package features a stock cobalt blue bottle that instantly distinguishes the product from competitors. The trigger sprayer, selected after testing more than 25 options, delivers a foaming spray pattern that avoids atomization in the operating room and ensures that application is focused on the intended medical and surgical instruments.
Kirkland Optifiber (Silver, Drug & Pharmaceutical) is a package refresh for Costco's private label signature fiber supplement. The new package structure replaces a wide-mouthed cylinder HDPE container similar to that used by competitors with a unique, pinched-waist silhouette that adds ergonomic benefits. A full-body shrink sleeve covers the 120mm megaflap closure to eliminate the visual break between bottle and cap.
Kenra Hair Care (Silver, Cosmetic & Personal Care) encompasses several package innovations for the brand's Platinum haircare line sold in salons and upscale cosmetic retail chains. Kenra's Blow-Dry Foam includes a custom oblong bottle with reverse taper, stock applicator and clear polypropylene cap with chrome neck finish. Kenra's Texture Powder, a second product, employs a custom polyethylene oval bottle—the first in the category to depart from a stock round solution.
Celeste Airline Hand Soap (Bronze, General Industrial) features a scent-impregnated collar allowing the package to double as a soap dispenser and air freshener. Along with reducing bottle weight by more than 10%, the custom three-SKU refresh improves the appearance of the company's airline lavatory soap bottles without requiring a change to the soap "pucks" already installed on airplane sinks. By creating a scented SKU, airlines can replace lavatory soap and air freshener simultaneously without replenishing air fresheners typically hung on the back of lavatory doors.
United Pet Group/FURminator (Bronze, Pet & Vet) creates competitive advantage via a slender-waisted bottle with pinch grip and scored texture finish that allows home and professional groomers to grab, open and apply the product easily with one hand. The custom HDPE and stock polypropylene closure, matched to the distinctive FURminator brand colors, not only created higher placement with virtually every retail chain, but also exceeded sales projections by 80%.
"Berlin's winning entries in this year's NACD Packaging Awards prove once again that excellent design can—and should—have a major impact on a customer's bottom line profitability," stated Andrew T. Berlin, Chairman and CEO of Berlin Packaging. "Each of these winners solves real business problems and creates tangible competitive advantage. I'm proud of the efforts our employees make to uncover exceptional, innovative solutions for our customers, and to turn these solutions into reality with our unwavering focus on supply chain efficiency, operational excellence and customer thrill."