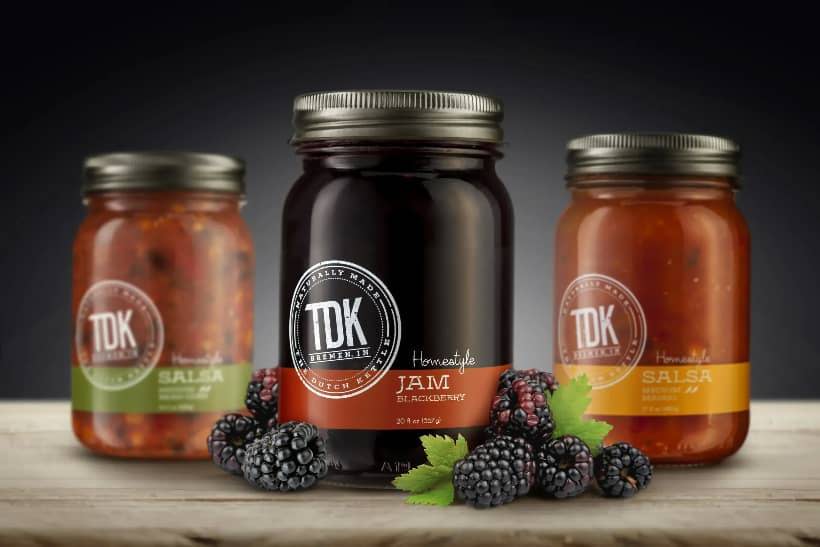 North Carolina Homestyle Jams & Jellies.
With its roots in the Mennonite and Amish communities, the focus of The Dutch Kettle's homestyle preserves is on the freshness of the ingredients. Wanting to convey this bucolic aesthetic and provide a continuation of the homemade quality connoted by the mason jar container, Studio One Eleven created a simple transparent label that provides maximum exposure of the container's contents.
Still, the branding delivers maximum shelf impact, as the customer can recognize the new circular logo from afar and there's a vibrancy in the colors that run across all the SKUs.The new brand design is making it easier for Dutch Kettle's core customers to sell their product and is also attracting the attention of new retailers who are interested in stocking the brand on their shelves.