By: Berlin Packaging Specialist
Date: October 20, 2019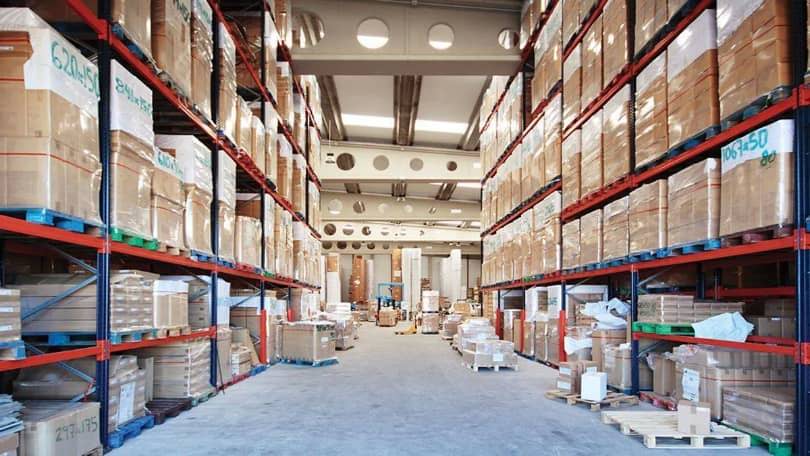 Berlin Packaging, the leading full-service supplier of plastic, glass, and metal containers and closures, has dramatically expanded its Kansas City-area warehousing and inventory management capacity with its move to a new 55,000-square-foot warehouse in Riverside, Missouri. Joining 100+ other Berlin Packaging locations throughout North America and Europe, the new facility is 65% larger than Berlin's prior North Kansas City location and can hold 150% more packaging inventory for just-in-time delivery to customers and filling locations.
The increased storage capacity at the just-built facility stems from both the larger footprint and a taller ceiling height. The site, which offers easy highway access off I-635, serves customers in Kansas, Missouri and throughout the Midwest.
"We were in our North Kansas City location for 14 years, and it was filled to capacity. We saw a doubling of inventory volume in the last two years alone, with tremendous growth coming from existing as well as new customers," said Larry Rydzewski, Chief Operating Officer at Berlin Packaging. "With the larger space and newer amenities, the Riverside location helps us keep pace with our growth and bring beneficial inventory management services to more customers."
Now with 148 consecutive months of 99+% on-time product delivery, Berlin Packaging's inventory management programs reliably release packaging components to customers on an as-needed basis. This helps customers avoid the costs of packaging stockouts, ensure their ability to fill orders, reduce their in-house storage requirements, improve their cash flow, and keep their supply chains running smoothly. Customers also have the option to have packaging drop-shipped directly from factories to their preferred destinations.
The new distribution center is located at 4400 N.W. 41st Street, Suite 100, Riverside, MO. The move was completed in September.
More information is available by calling Jon Ozick, Operations Supervisor, at 816.474.3270 or by emailing Jon.Ozick@BerlinPackaging.com.