By: Berlin Packaging Specialist
Date: November 7, 2014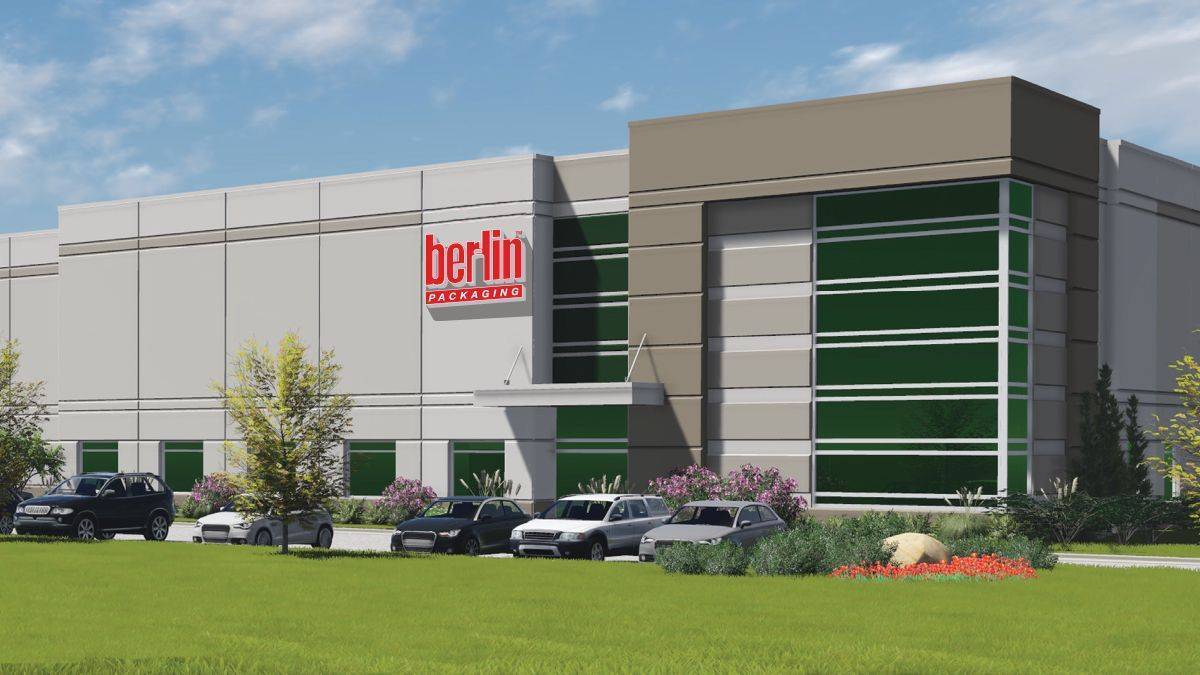 Berlin Packaging, a leading full-service supplier of plastic, glass, and metal containers and closures, has dramatically expanded its Chicago-area warehousing and inventory management capacity with its move to a new 125,000-square-foot warehouse in Bolingbrook, Illinois. Joining more than 90 other Berlin Packaging locations throughout the country, the new facility is 25% larger than Berlin's prior Arlington Heights location and can hold 50% more packaging inventory for just-in-time delivery to customers' fillers.The increased storage capacity at the just-built facility stems from both the larger footprint and a taller ceiling height.
The site, which has additional dock doors to accommodate deliveries and shipments, offers easy highway access near the I-55/355 interchange to serve the branch's customers in Illinois and throughout the Midwest. "Our Arlington Heights location was 10 years old and saw a 45% jump in inventory volume in the last three years. We outgrew it and have been planning our move to Bolingbrook since May," said Larry Rydzewski, Chief Operating Officer of Berlin Packaging. "With the larger space and newer amenities, the new location enables us to keep pace with our growth and bring beneficial inventory management services to more customers." Now with more than 120 consecutive months of 99%-plus on-time product delivery, the company's inventory management program warehouses containers and closures for customers and releases them on an as-needed basis.
This helps customers by avoiding the costs of packaging stockouts, ensuring their ability to fill orders, reducing in-house storage requirements, improving cash flow, and keeping customers' supply chains running smoothly. Customers also have the option to have packaging drop-shipped directly from the factory to their preferred destinations. The new distribution center is located at 900 Windham Parkway, Bolingbrook. The move was completed earlier this month. More information is available by calling Adam Brown, Operations Manager, at 816.303.6077 or by emailing
Adam.Brown@BerlinPackaging.com
.