3 Fresh Approaches to Home Care Packaging
Packaging for home care products must meet a number of requirements. Cleaning and home maintenance packaging must be pleasing to the eye, easy to use and, most importantly, able to withstand rough handling. These three packages check off all these requirements while bringing a fresh perspective to the market.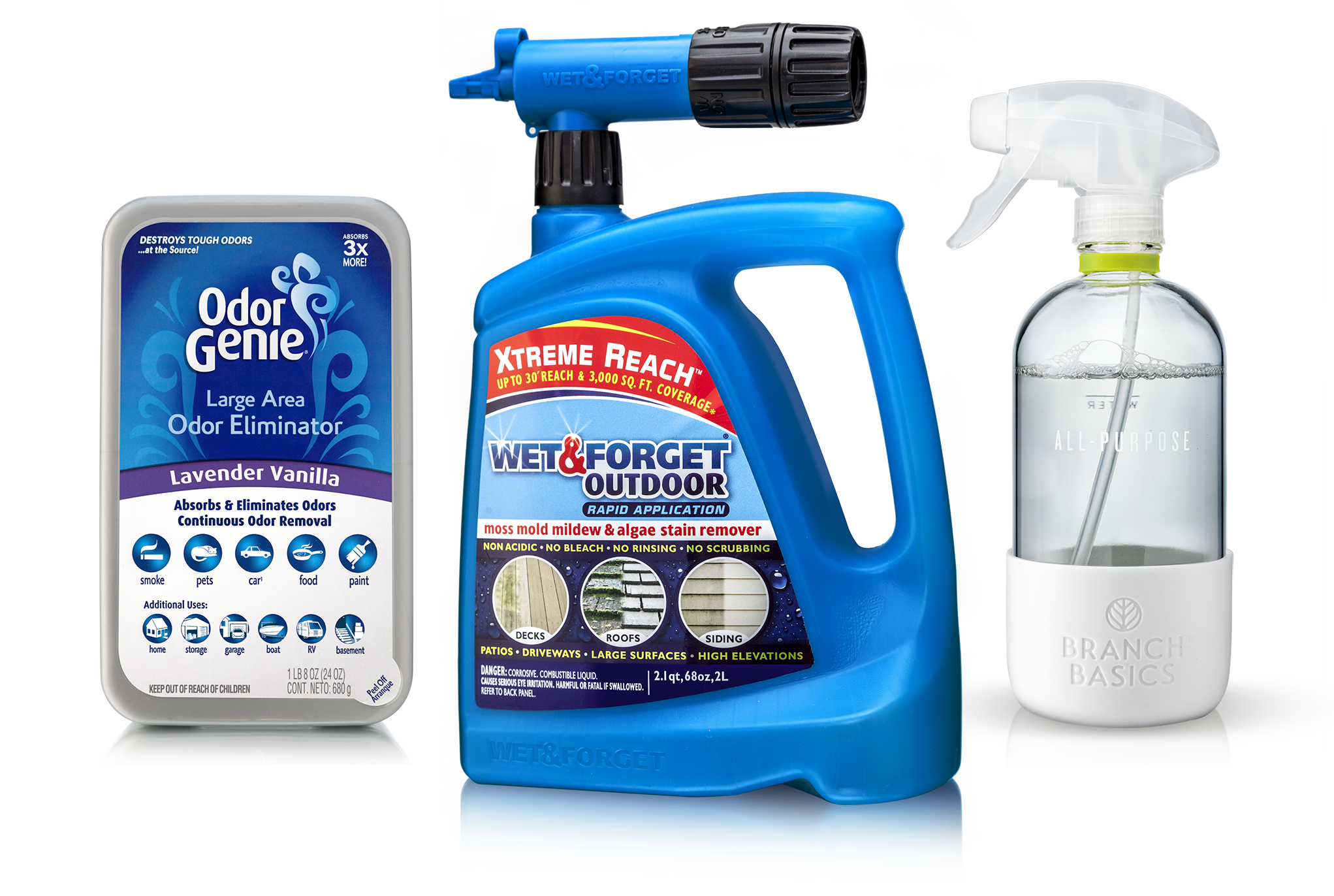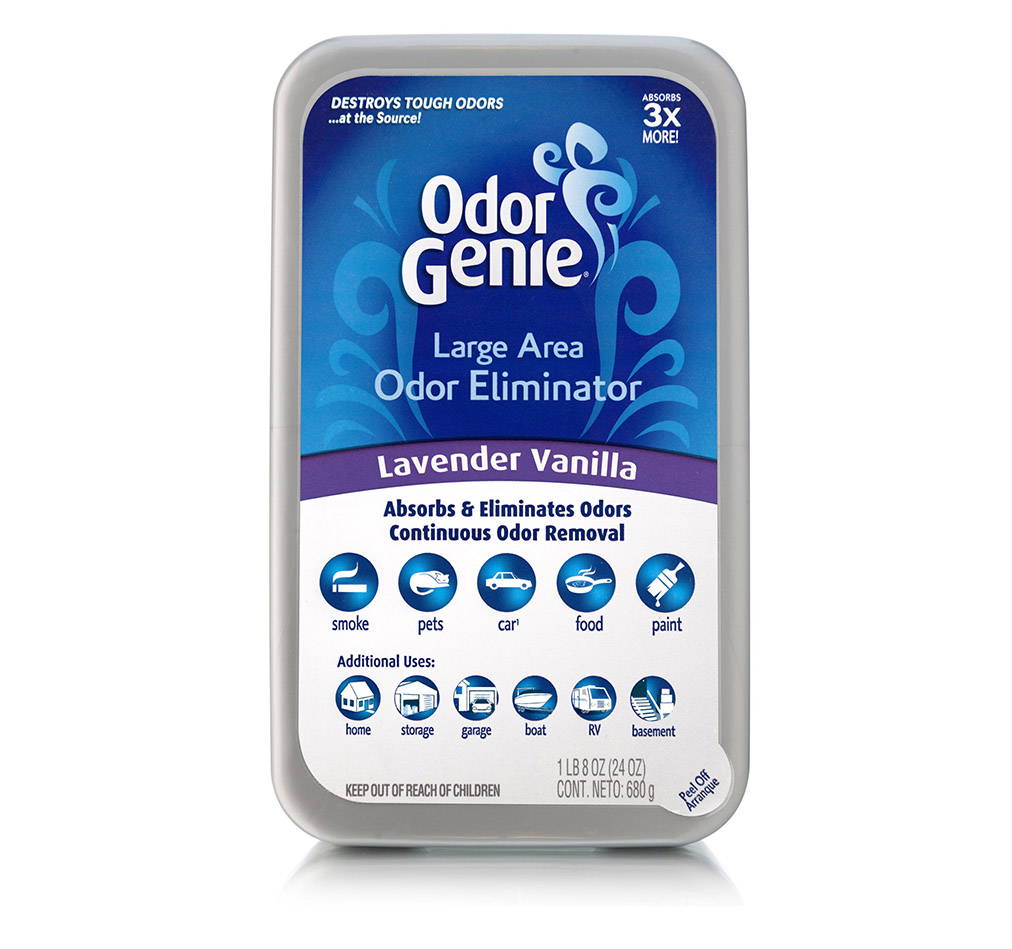 Odor Genie: Refreshing Packaging for Home Care
For over seven decades the W.M. Barr Company has been creating products that fit their mission: Care of the home…Care of the Person. Their DampRid brand creates products that do just that. From absorbing excess moisture in the air that can lead to musk and mold, to cleaning and freshening the air from food, smoke, and pet odors – they help care for homes and the families that live in them. DampRid's solutions are simple, safe, effective and versatile.
One of the brand's innovative products is Odor Genie, a solid gel with charcoal layer that absorbs and eliminates odors at the source. When W.M. Barr decided to expand the DampRid Odor Genie portfolio to include a larger size, Berlin Packaging's multi-disciplined team designed and engineered a custom 24oz. rounded rectangular tub with lid. The package needed to be shelved upright, but lay flat when in use, so the designers incorporated a molded foot feature at the bottom of the tub for stability and standability. Our teams worked closely with W.M. Barr to create an effective and industrial looking vent pattern that optimized scent dispersion and ensured the necessary tolerances for labeling. Because the lid is designed to be non-removable once filled, the crew of engineers at Studio One Eleven helped create a tamper-proof snap feature. And, at a time when e-commerce shipping capabilities are becoming more value, our engineers also developed nesting features in the tub and lid for optimized shipping.
Branch Basics: Clean Design for an Eco-Friendly Brand
The owners of Branch Basics are passionate about helping others live life clean. They turned this passion into a high-quality brand of eco- and family-friendly cleaners for the kitchen, bathroom, laundry and everywhere in between. Their plant and mineral based concentrates are free from harmful chemicals for a healthier home. These simple, sustainable solutions are safe, effective, and affordable, making it easier than ever to go green and clean.
Branch Basics needed a bottle for their home cleaning line that fit with their environmentally friendly brand mission and was suitable for their high-quality products. Berlin Packaging identified a 400mL Boston round stock glass bottle that was sleek, simple and aligned with the brand's sustainability goals. The thick bottle and all-natural trigger sprayer are durable enough to handle everyday cleaning, and easy to handle and refill. The design team at Berlin Packaging's Studio One Eleven optimized the stock components to create a superior user experience. Ceramic printing was added to the bottle to communicate the different usage occasions, and a color-coded silicone neck ring was incorporated for easy differentiation between products. An embossed silicone sleeve at the base is a unique, premium feature that stands out in-home. The final Branch Basics package is anything but basic.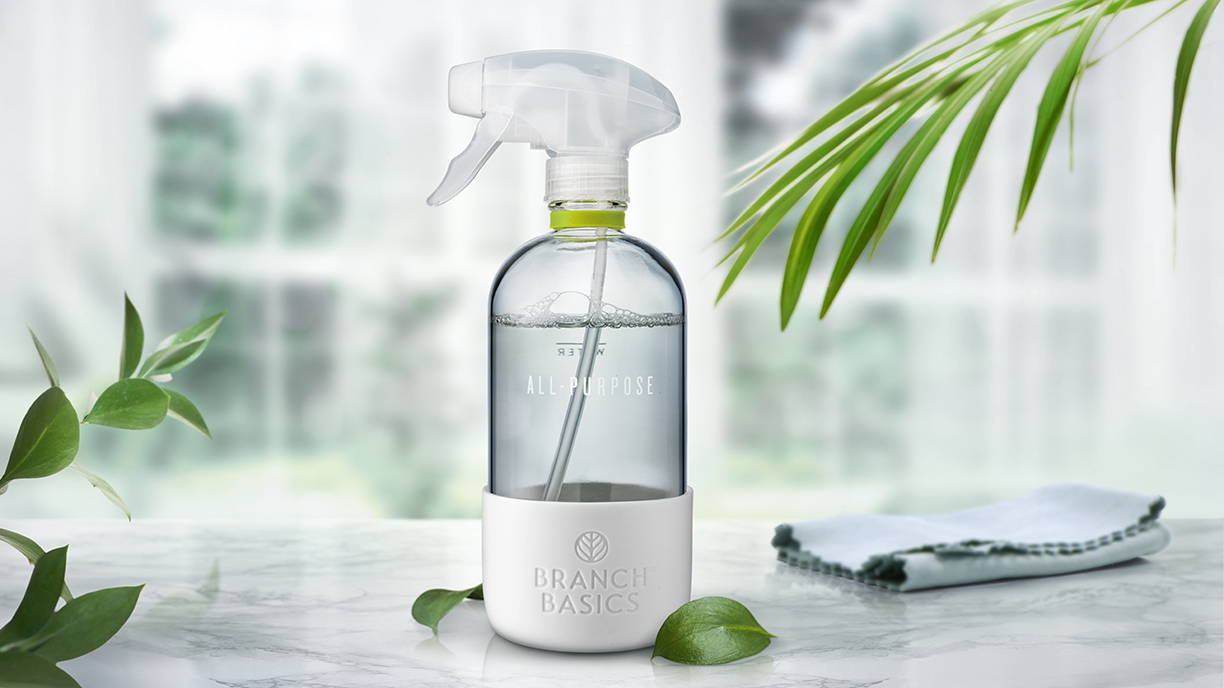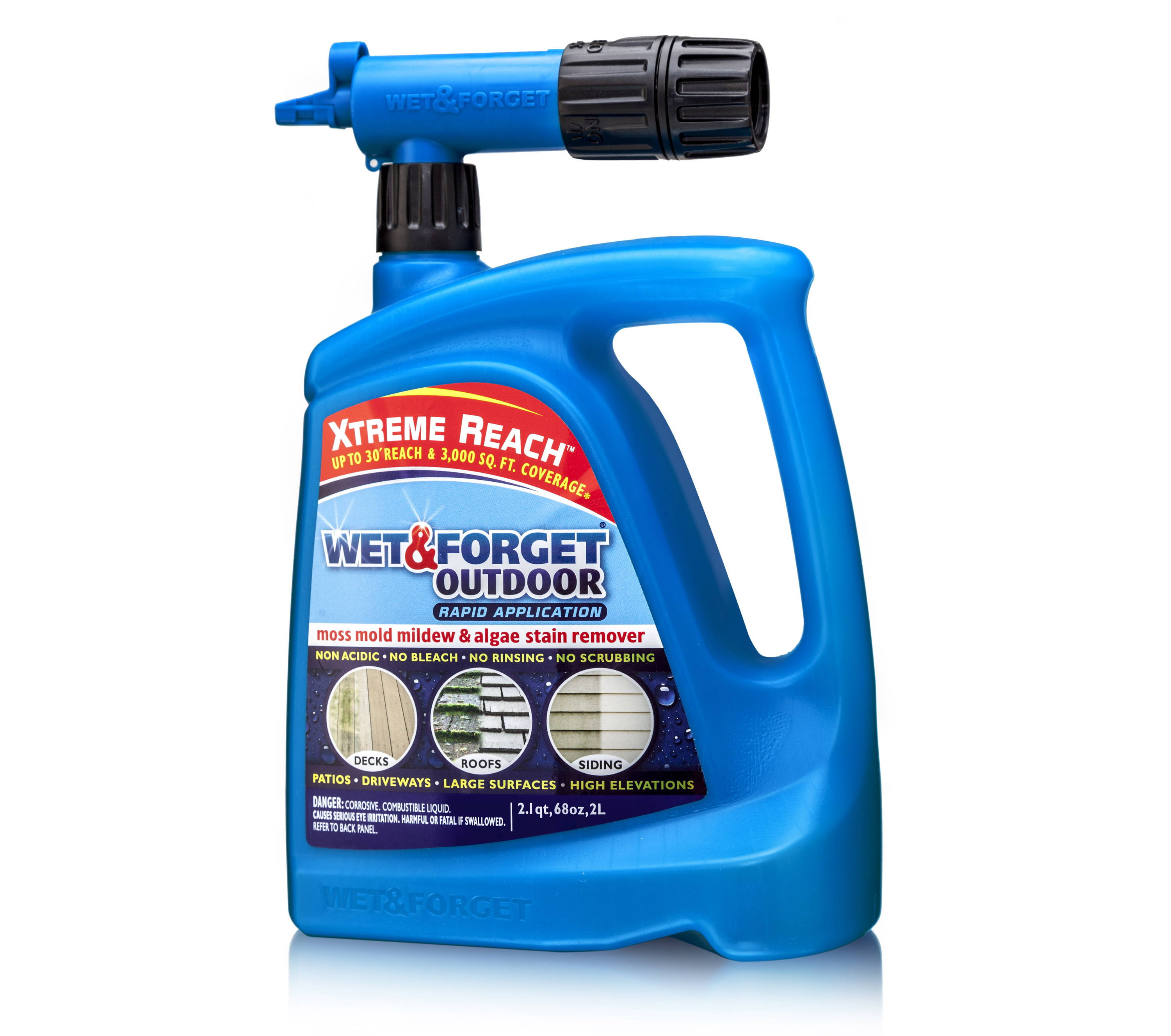 Wet & Forget: Packaging Ease-of-Use
Wet & Forget Outdoor Moss Mold Mildew & Algae Stain Remover is the most unique hose end sprayer on the market, allowing the user to clean the outside of their house in just minutes. The package delivers on all fronts, from groundbreaking functionality and usability to extreme shelf appeal.
Wet & Forget needed packaging that would provide the precise dilution accuracy, 30-foot reach, and the 3,000-square-foot-coverage needed to reach high elevations, patios, driveways, and large surfaces. The solution's formulation, which works with rain and water, eliminating the needs for bleach, rinsing and scrubbing, is designed for simplicity. The packaging needed to help deliver on that promise.
Berlin Packaging and Studio One Eleven worked with Wet & Forget to design a fully custom package comprised of a 64oz HDPE bottle with a 28mm ratcheted neck and a unique hose end sprayer. The bottle is easy to hold and delivers on all the accuracy requirements. The hose can be easily attached and removed, while the product application is consistent with even distribution.
The vibrant blue color, debossed company logo on both sides of the bottle and on the hose sprayer, and front/back pressure sensitive foil labels provide maximum shelf appeal.