By: Jeohvan Montoya and Gabriel Paredes
Date: September 1, 2020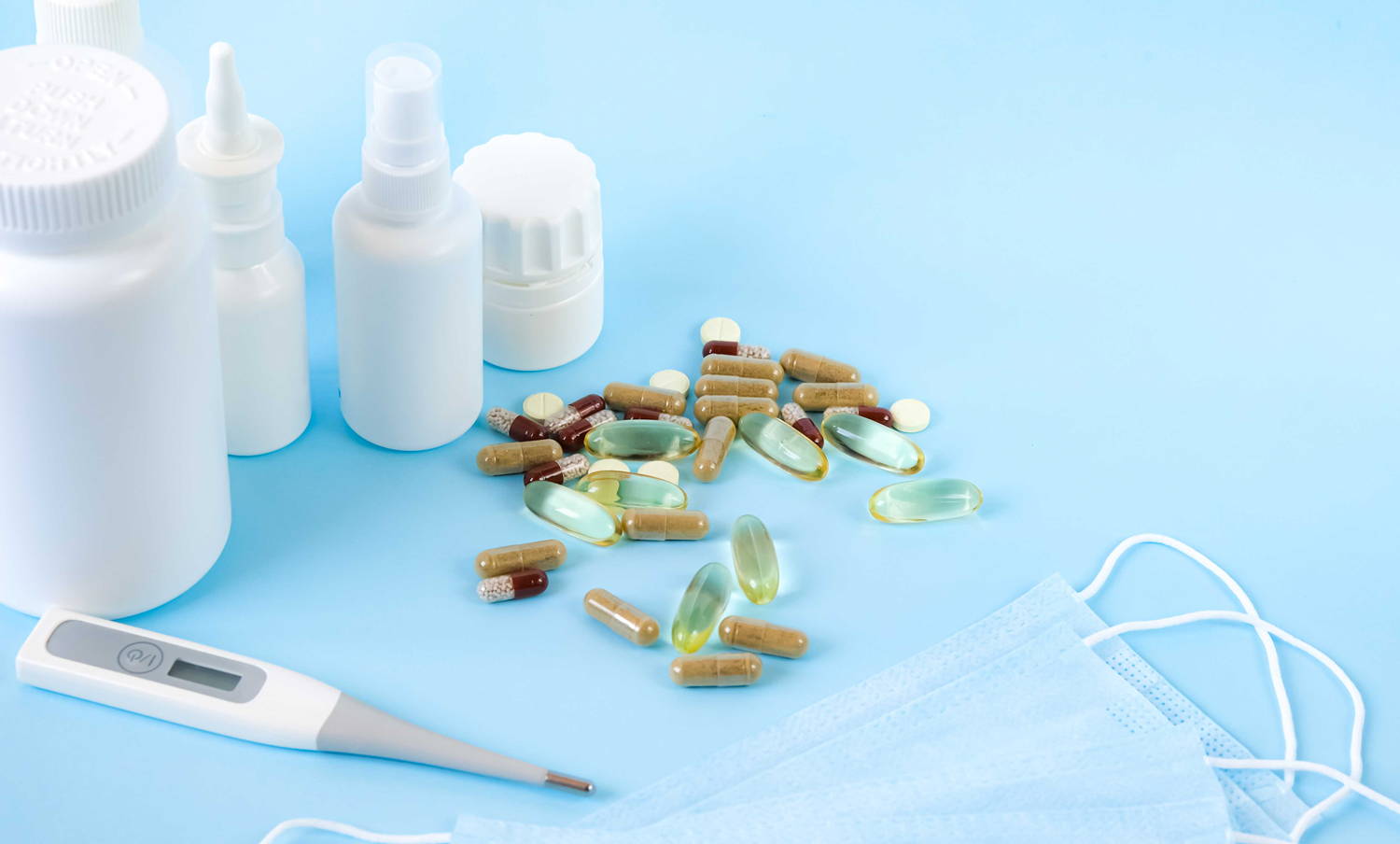 The coronavirus pandemic has and will continue to present challenges for the natural products industry and supply chain management as we look ahead. However, in the face of these ongoing trials, existing best practices and new valuable lessons being learned are creating a path toward a stronger and more collaborative industry moving forward.
Understanding the Coronavirus Supply Chain Impact
When the initial effects of the coronavirus began to surface in the nutrition industry in early 2020, it was very important for our organizations to quickly analyze and understand the pandemic's true impact on the supply chain and the primary drivers, in order to address those challenges and continue to help our customers maintain production as this unforeseen wave began to hit.
The stay-at-home orders and the closure of gyms and fitness centers brought uncertainty regarding true market needs for certain segments like body building supplements, while there was a rising demand in other markets, such as immune support. At the same time, we saw a tremendous spike in the need for sanitation products.
April and May were months where rigid packaging manufacturers focused a lot of their capacity into the hand sanitizer market, which created a gap of supply. And, with the uptick of certain product lines, including capsules, the new challenge for the natural products industry was depletion of previously stocked items with no plan to replenish by the manufacturers without incoming orders to support the demand. In a world where every production minute was valuable, manufacturers decided to allocate those resource to products that had sales instead of building products that will go on the shelf.
From a contract manufacturer's perspective, the combination of unforecasted demand for raw materials, such as vitamins C and D and zinc needed for immunity support, created a kind of bullwhip effect on resources and production capabilities. The overall result was an industry supply chain imbalance, creating challenges for both raw materials and packaging components. Early on, many orders were postponed or cancelled because of the uncertainty, and when greater clarity was given regarding the actual demand, then capacity constraints and utilization of production lines became the primary issue.
With this market impact assessment, if industry had a handle on the key issues that emerged as a result of the coronavirus, it was able to identify existing best practices, as well as new strategies, to address these supply chain issues as quickly and efficiently as possible.
Following, Jeohvan Montoya, director of supply chain management at Lief Labs, and Gabriel Paredes, Supply Chain Director at Berlin Packaging discuss some of the key strategies employed at their respective firms, as the industry sought to address these new pandemic-driven challenges.
Tackling Supply Challenges With Analysis, Client Communication and Flexibility
Paredes: As we have passed the 2020 mid-year point, the industry has made great strides in getting packaging supply back on track, but because of the backlog for products that were not forecasted due to the coronavirus, the market is still in the process of catching up. With increased lead times, we anticipate returning to a steadier state in the supply chain by the fourth quarter of this year.
Despite those challenges, at Berlin Packaging, we made a conscious decision from the start of the impact to support our customers by keeping our stocking levels steady, and once we received revised forecast and projections from our customers, we executed quickly to remain the priority with our commercial partners.
Montoya: On the manufacturing side at Lief Labs, we have been able to navigate through by implementing creative solutions like blanket purchase orders and trying to anticipate raw materials needs and to create thresholds internally. In order to do so, we did an analysis of historical purchase patterns and replicated that for six months. Essentially, we purchased approximately a year's worth of material in a six-month timeframe in anticipation of delays to try to get ahead of the supply issue as much as possible.
As a result, we were actually able to be fairly well positioned on the raw materials side in terms of minimizing delays. We had blanket purchases in and stock allocated in local warehouses nearby, which we have through blanket and/or sales agreements through the end of the year. And, we're actually using up that inventory, keeping us on track in terms of raw materials utilization.
On the components side, it has been more complex, because as manufacturers we're focused on one particular sector that is now faced with other market segments with increased packaging demands, so we started to feel the pain of the components supply gap. To help deal with this, at Lief we have found that increased client communications, product packaging flexibility and being able to cast a wider net for component alternatives have been extremely important to maintaining production flow.
For example, with a client who may have typically used an amber bottle that wasn't available for their product's packaging, we would suggest perhaps using an in-stock Light Amber or Black PET bottle as an alternative to keep production going in the shorter term. For the longer term, Lief has been implementing what we call a "true stock" program and incentivizing our customers to commit to more long-term strategy and forecasts via orders by assisting them with data analysis to help support them through the pandemic with analytical resources they may not otherwise have. Through Lief's in-house capabilities, we help customers to analyze, plan and forecast utilizing their prior year's or current year-to-date sales figures. And, there is a level of mutual transparency, collaboration and trust here, as our customers feel comfortable providing this data to us so we can develop solutions together.
Paredes: In order to address the component gap on the packaging services end, as clear visibility of manufacturer's product needs was not always available, Berlin also used statistical analysis and our strong capabilities into analyzing the trends from our customers and anticipating their needs. And, the industry in general has taken a leap of faith and revamped their forecasts for the remainder of the year and into the upcoming one. That clarity of signal has helped manufacturers to better balance their production time and dedicate it to those products that are in demand vs some others that do not show the strong signal.
As we work toward a point where there will be an overarching positive stocking situation and where manufacturers will be working in a replenishment mode, having the orders placed and in the pipeline will manage the demand that exists in the system, while stocking programs, such as Berlin's will take care of keeping inventories available for our contracted customers. At the end, our mission is to shield the end customer from disruptions in their supply chain.
Maintaining Quality Control and Consistency While Keeping Up With Demand
Paredes: From the packaging services perspective, the best way to achieve consistency is to remain in constant communication with manufacturers, encouraging them to revamp their forecasting efforts. While it will be impossible to nail down every single SKU, those considered A or B type items need to be very close to their expectations. The market is completely sold on a daily basis, so getting their place in the line is important for them to guarantee supply. In the same way, partnering with the right supplier is key.
At Berlin Packaging, for example, we not only consider the forecast that we are given by our customers but based on our knowledge and relationship with the manufacturers, we proactively secure products that can guarantee the production of our customers. We have the largest and most efficient distribution network in the industry and that allows us to manage replenishment levels others cannot. We also have the volume and scale to be able to accommodate not only the A and B type SKUs, but those that will be difficult to secure are an integral part of our stocking programs to support the industry. Additionally, we have a very strong quality department, providing continuous auditing support even virtually when necessary.
Montoya: On the manufacturing side, it has become increasingly important to have a strong vendor qualification procedure and ensuring that it is being followed and validated. At Lief, we have developed a solid vendor qualification system and a monitoring system where we're monitoring the performance of our suppliers and we will identify any issues of non-conformance in order to quickly manage them. We have also set up an end-of-year review program where we can gather and analyze data and the different non-conformances that may come to light with some of our suppliers. We can then work with them to develop a corrective action plan so we can reduce or eliminate altogether any quality issues going forward for both components and raw materials supply.
Market Outlook and Potential Growth During the Continued Pandemic
Paredes: Looking ahead, the market will likely still be reacting to the pandemic on the fly, where we will see some products taking off, while demand for other products will decline. Planning and having a good inventory stocking program of the quantities to be able to support those peaks and valleys in a better way will continue to be very important.
Based on what we are seeing, as people will continue to be more conscious about their health and ways to manage it, we believe this will translate into opportunities and growth as more companies are beginning to enter the marketplace to offer supplements and products targeted at the immune system as that has become the focus of the consumer. As the country and specialty stores begin to reopen, demand will only increase as we have already seen a tremendous growth in online sales. Fitness chains and workout facilities are also beginning to open, which will only further drive the demand for vitamins and supplements.
Montoya: In terms of specific product outlook, we anticipate continued growth in immunity capsules and powders, as well as potential expansion of products to support mental health and anti-anxiety, as well as weight management to address the health issues driven by the pandemic.
Contract manufacturers are making further investments to ensure that output capacity can keep up with the shift and increase in demand over the next couple of years. Meanwhile, communication with customers and their consumers becomes increasingly important in understanding future trends in an attempt to stay ahead of the curve within our market.
Partnership, Collaboration and Communication Are Key as We Navigate Forward
Paredes: The pandemic has reinforced the understanding of partnering with someone that can help you navigate the forecasting needs of your business. At Berlin, we have largely been able to negate the supply chain disruptions for our customers—even while faced with segments where the growth has been 300 to 400 percent of traditional needs. You can only achieve that if you are willing to bet on the success of your customers, even if that means carrying inventories, or tailoring programs to their supply needs.
Partnering with the right distributor and examining the overall costs are more important than ever. In the current situation, not having the packaging to attack and capitalize on opportunities is a big miss for potential growth. At the end, if you have not been asked about your business outlook, projects and prospects over the next 12 months or being prompted to think about it, you probably are not with the right partner.
Montoya: While the pandemic will continue to present industry challenges, transparency and collaboration will be key to finding a positive way forward. At Lief and the industry as a whole, we've had to be very dynamic and will have to continue to do so. Our industry's stakeholders have done a tremendous job of figuring out how best to navigate through, and continued collaboration will be critical, as we all help each other to sustain future growth. NIE
Jeohvan Montoya, with more than 13 years of industry specific experience, Montoya has held several key positions within nutraceuticals such as costing specialist, purchasing manager and senior R&D/product development manager. Currently, Montoya is the director of supply chain management at Lief Labs in California where he is responsible for realizing the strategic objectives for the supply chain function through assessment, clear planning and effective execution. He can be reached at jeo@lieforganics.com. For more information, visit www.lieflabs.com. Gabriel Paredes is supply chain director responsible for the demand & supply planning, and inventory management & replenishment functions for the Mid-Atlantic Region with Illinois-based Berlin Packaging. He has more than 20 years of supplier quality, supply chain, and sourcing experience. Before joining Berlin, he held positions of increased responsibility leading local teams in Mexico and the U.S.A. in the appliance industry with Whirlpool Corp; globally in the industrial OEM sector with MSA Safety, and regionally in the threat detection and screening industry with Smiths Detection.