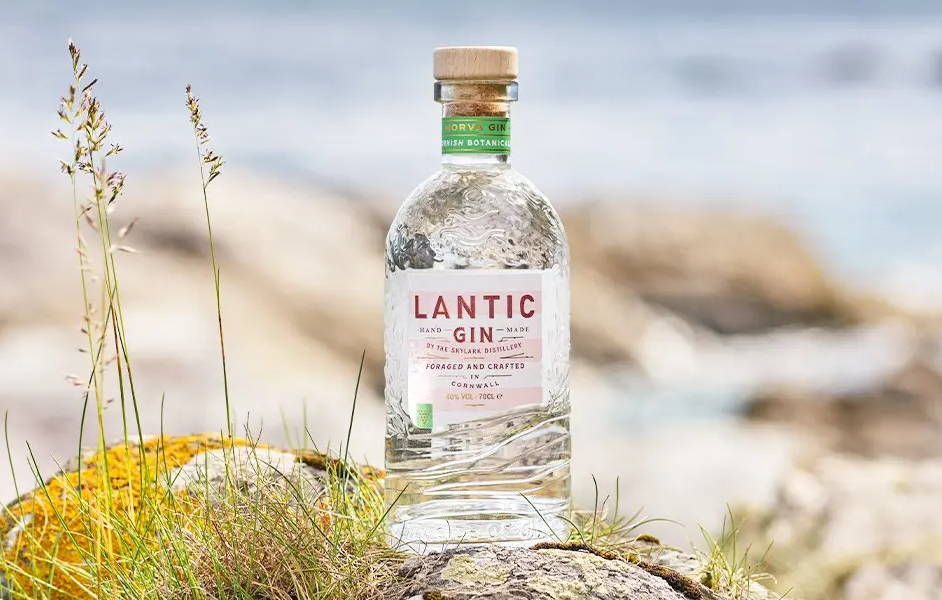 Following a thorough search for a packaging partner to create a unique glass bottle to match the charm of its seasonal, handcrafted Lantic Gin made from locally foraged botanicals and pure Cornish spring water, the Cornwall-based distillery selected Berlin Packaging for its desirable lead times, technical knowledge, and design capabilities, according to an article in FMCG CEO magazine.
Lantic Gin's owner, Alex Palmer-Samborne, had a vision for the bespoke packaging that other suppliers failed to bring to life. Berlin Packaging's technical expertise was instrumental in finalizing the intricacies of the bottle design.
During glass manufacturing, Berlin guided the customer through the extensive design stages to ensure the final concept was manufacturable. The packaging supplier provided a complete packaging solution, including the bottle, stopper, and capsule.
The custom bottles reflect the surrounding area and rugged coastline of the South-West of England. The glass bottle's striking embossed waves and ripples are reminiscent of the crystal clear waters of Cornwall, showcasing a bottle design of the highest standard.
The owner is delighted with the finished product, and positive feedback continues to pour in following the bespoke bottle's launch.
If you're looking for spirits packaging solutions for your business, please request a packaging consultation today.