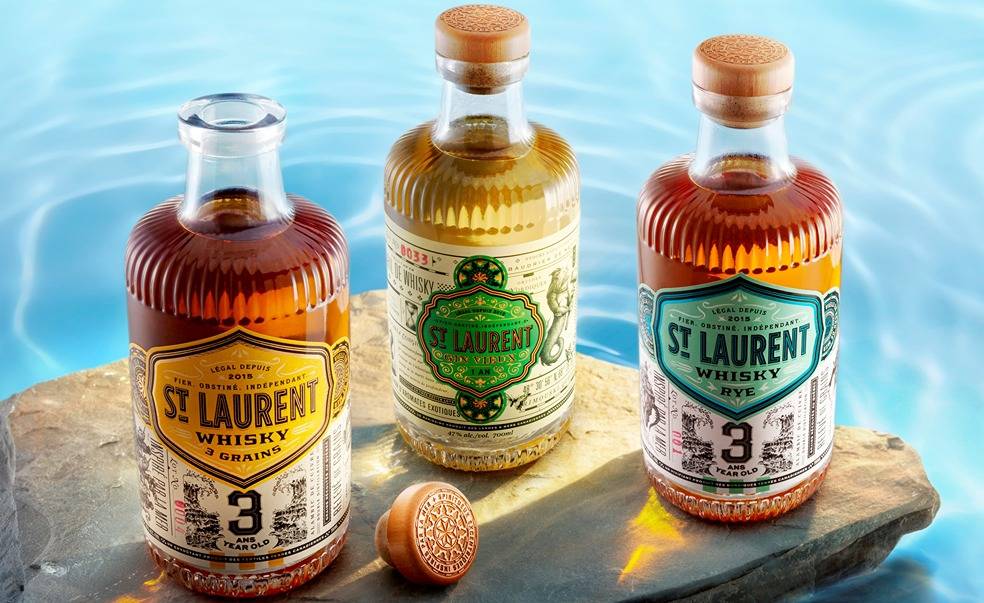 Billing itself as a craft distiller of eccentric spirits by the sea, Canadian Distillerie du St. Laurent partnered with Studio One Eleven®, the design and innovation division of Berlin Packaging, to create custom glass bottles for their whisky and gin that echoes the brand's persona, according to an article in Canadian Packaging magazine.
Drawing inspiration from St. Laurent's steadfast spirit, the Studio team crafted a striking, extra-wide bottle with a broad neck and heavy glass foot. Narrow ribs on the bottle's shoulder add elegance (and acknowledge St. Laurent's gin roots), and an embossment on the punt completes the stunning container.
At the recent Craft Spirits Packaging Awards, St. Laurent's custom bottle won two awards — a Bronze Medal in the Portfolio category and an Honorable Mention in the Gin category.
More details are available in a case study.
If you're looking for spirits packaging solutions for your business, please request a packaging consultation today.