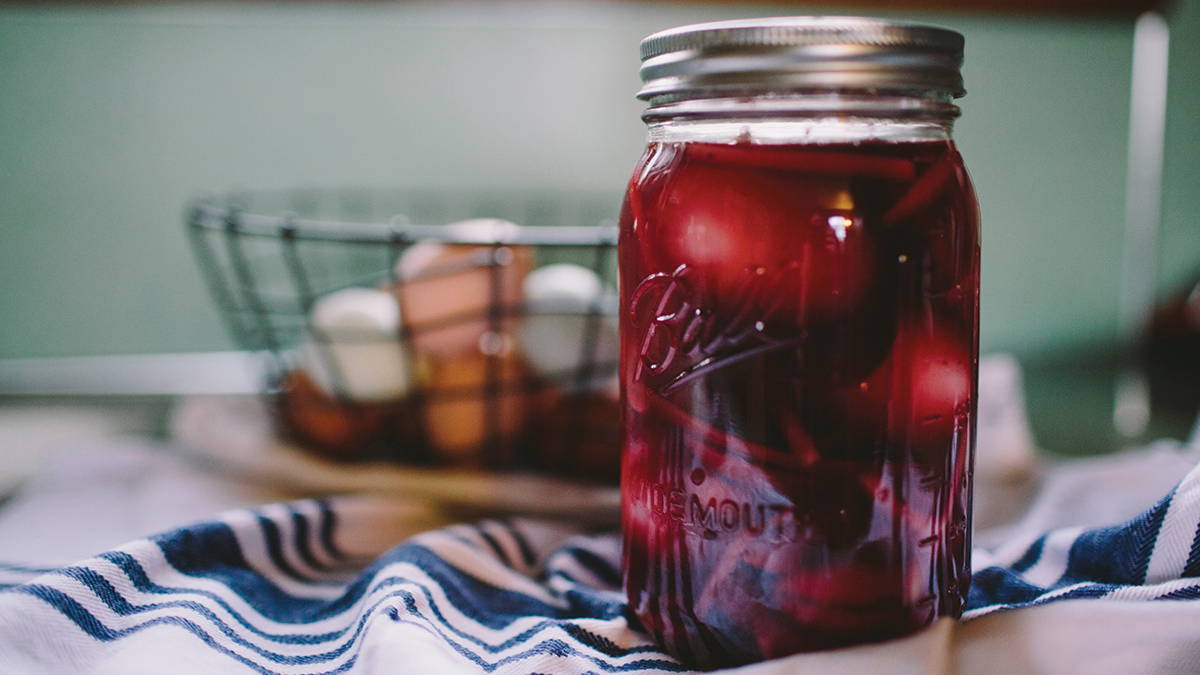 The 2016 Ball Elite Color Series Canning Jars have us inspired and thinking about new and trending waysto use the iconic Mason jar - for everything from beverages to décor. We all know the Ball Mason jars are a go-to choice for canning and fresh preserving. The classic two-piece vacuum seal lid keeps your food properly preserved by providing a quality seal that makes sure that oxygen doesn't enter the jar after processing. But when we look at these beautiful blue Ball Elite Color Series Mason Jars, we can't help but want them front and center where we can see them and enjoy them all of the time. Here are three ways to get even more use out of your Mason jars.
If you're looking to brighten your day, take a 32 oz (1 quart) Mason jar and add some fresh flowers. Pairing this highly recognizable jar with some fresh blooms will lend your room a charming and rustic appeal, and give your décor a custom touch that you can't get enough of. If you're looking for smaller accent pieces, try using an 8 oz jar and trimming the ends of the flowers to fit. Looking for something that will last longer? Use silk flowers and add ribbon or twine to partially cover the stems without covering your entire jar.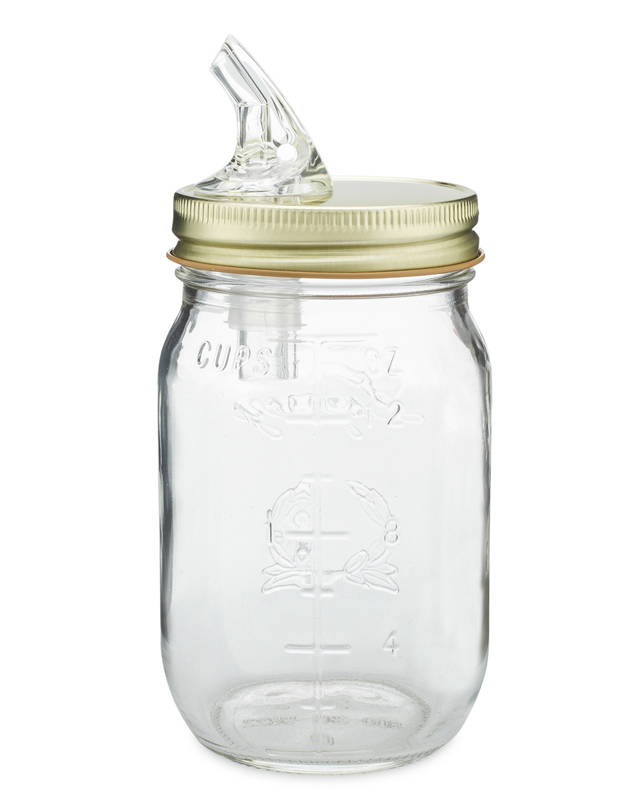 Mason Jar Moonshine Liquor Pourer
Looking for a "cleaner" way to enjoy your favorite Mason jars? Then you will love the Loew-Cornell Pump Lid Insert. This easy to assemble kit is designed to fit regular mouth mason jars and includes a pump, tube, bolt and disc. Once you've assembled the pump, pair it with your original mason jar band, trim the dip tube length to fit your jar and voila! You have a stunning soap or lotion dispenser.